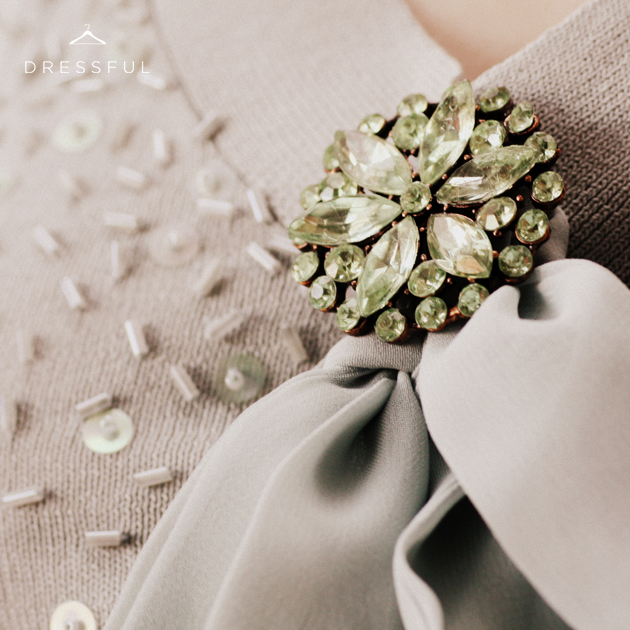 I like it when clothes from H&M, Asos or Zara look like Dior. It pokes fun at high fashion's exorbitant cost* and proves that the impression given by clothes (expensive/cheap, put-together/random) depends entirely on the wearer. So actually, I like it when people wear clothes from cheaper brands like they're Dior (I'm using Dior as example because recently someone said my old Zara top reminded him of this brand, an outstanding compliment both to me and the top). It denotes a true understanding of fashion spiced with self-confidence and desire to make the clothes your own. To let yourself be the princess or prince at all times.
I'm sure most of us know instances when, say, this girl at school wore a scarf around her neck and pulled it off so well she made it a trend. In just a couple of days other girls started wearing a similar or even the same scarf. Of course, the scarf never looked so great on other girls. The secret was not in the scarf but in the girl and the way she wore it. Other girls couldn't achieve the same magic with the scarf because it's not what you wear, it's how you wear it.
On the other hand, even an exquisite Dior gown can look very much unlike Dior if you're not in the right mental place to wear it. Remember those thousands-of-dollars red carpet outfits that didn't work despite the best celebrity stylist, the most precious Harry Winston jewelry, the beautiful Louboutin pumps? You'd think it's impossible to go wrong with such sought-after pieces at your disposal. Wrong. Fashion can help immensely, but it cannot guarantee you that you will look amazing.
Since I know that how I look depends more on myself than my clothes, I don't believe in stratification of fashion. Zara tops and Yohji Yamamoto blouses are equally important in my closet. What I seek in clothes is not an expression of love for a certain brand or style, but a refined, dignified manner and character, the same qualities I wish to exude when I am wearing them.
* not to say the prices are always too high, though the crazy hole-ridden Balmain top will always remain questionable