Last Updated on August 15, 2011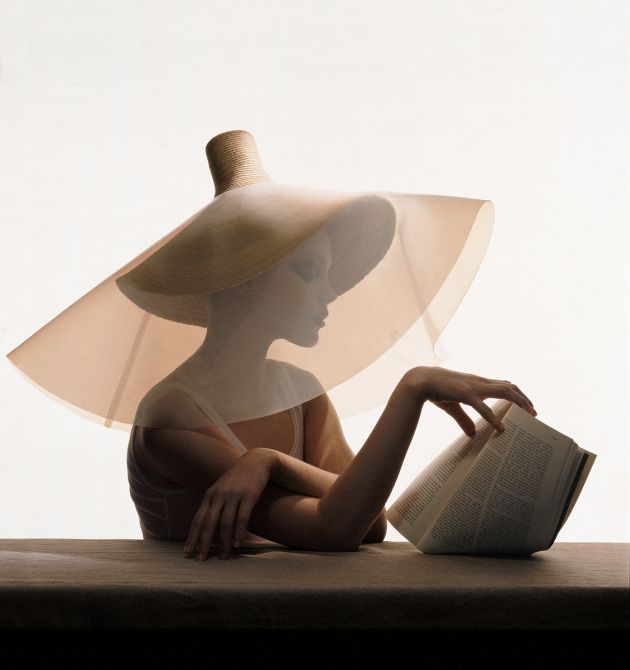 The season of spending my time between Ljubljana and seaside has opened. It is so soothing to get away from Ljubljana sometimes, the Ljubljana of too strong perfumes, unsanitary obsession with money, connections and brands, faux intellectuals and uncultured parvenus from towns and villages so small you won't find them on the map*; they waste their lives trying to impress other similarly depthless individuals with money, connections and brands, though they don't even like those people. Mix a little fever with my post-teenage angst and you'll find me confiding in my moleskine how, once you get back to Ljubljana, all your problems you didn't think about while you were away crush upon you in an instant again.
Heat is the only thing Ljubljana and seaside have in common in summer, and in heat what a girl needs is a good dress and a good hat. I have a glamorous black hat reminiscent of Sofia Loren and Brigitte Bardot on the French riviera in the 1960s, which means it's a sacred object and stays in the closet all the time, unworn and almost untouched. When I bought it, I promised myself I'd wear it to the French riviera one day, but before that? It would have to be a truly special occasion. My dresses? Too precious to be exposed to direct sunlight (not to mention sweat marks, the least desirable accessory), except when I'm feeling extravagant and I just go out dressed all in black at noon. This is not rare, so unlike the hat, my dresses do get some summer lovin'. Otherwise I'm promenading around in Zara shorts (one button missing) and tank tops. I am the very definition of fashion.
The one hat I would absolutely wear right now (despite its preciousness "must-not-touch!"** factor) is the Yohji Yamamoto straw hat with plastic overlay, pictured above. I love how it protects not only your head (so your thoughts don't boil), but also your shoulders, the greatest indicator of whether you've been prim and proper and stayed indoors from 11 to 5 every sunny day. For the first time in years I am going to cheat on my aristocratic pallor by sunbathing just a little to cover swimsuit-induced tan lines. Fate has brought me a new floral dress with completely open back; at 21, you don't let such an opportunity go, you own it.
* In fear of being taken wrong on my own fashion blog, I must immediately note that being cultured has nothing to do with where you come from; I just find it fascinating how the aforementioned uncultured, once they've become Ljubljanites and therefore "en vogue", will never mention their origins again ...
** Why do I get so intimidated by inanimate objects is the real question here