Last Updated on December 15, 2021
Le Journal des Dames et des Modes was a fashion periodical published in Paris in 1912-1914. Containing columns, poetic texts, illustrations and fashion reports, it was a reflection of the refined and optimistic Parisian society before the First World War. I am in love with the Journal's vibrant illustrations, some of which have luckily been preserved though entire volumes of the Journal have been lost. The garments bear little connection to today, but I would have loved to attend Paul Poiret's legendary parties dressed lavishly in what was the very beginning of couture.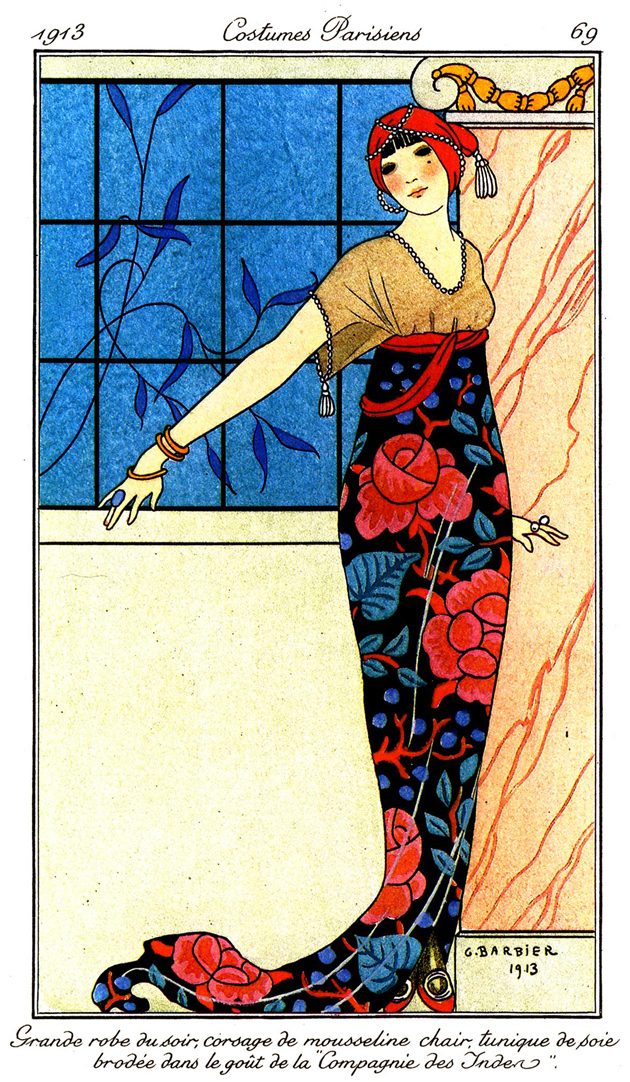 Quotes on elegance by Pierre Véber, published in the Journal:
"The elegant person should not wear anything conspicuous or extreme. He refrains from colors that are too crude, clothes of eccentric cut, perfumes that are too heavy, jewelry that is too rich, excessive gestures, vocal outbursts, and words that are too strong.
The elegant person is the one who makes himself noticed by means of discretion."
"In order to dress, one must know how to "choose", and in order to choose, one must know oneself well. But when one knows oneself well, one must overcome the horror that one has of oneself."
"Elegance resides in the perfect harmony of thoughts, words, acts, gestures, attitudes and costume. It is through costume that elegance expresses itself most quickly."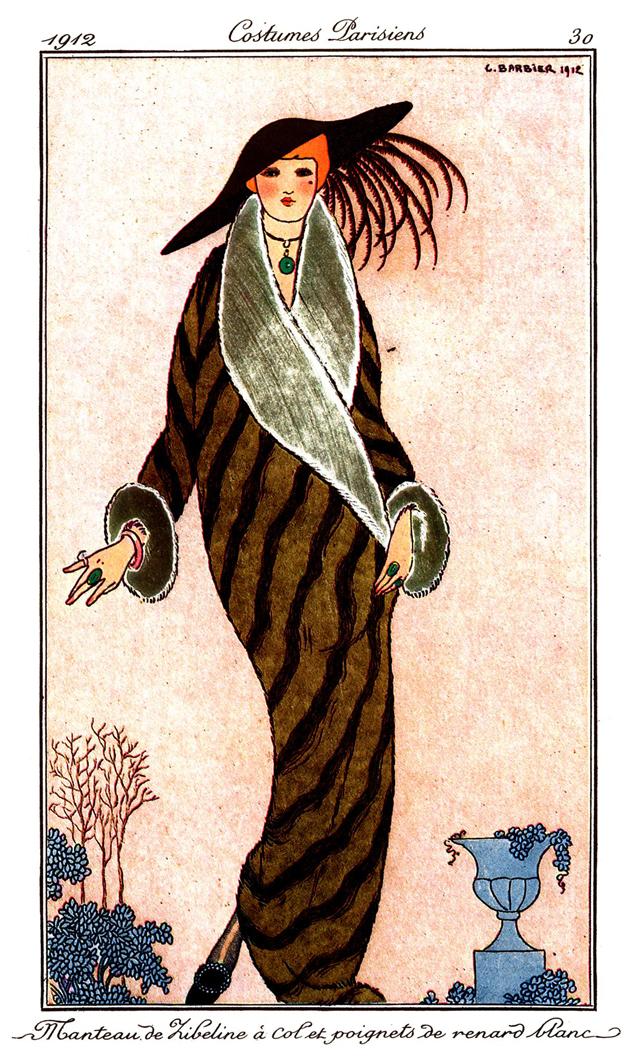 "I," says a newly rich woman, "give my old dresses to my maid." Here, at last, are some dresses that are going to be worn.
"An ordinary man is insolent. An elegant man is barely impertinent. Generally he is indifferent."
"The fashions of the past are almost always ridiculous; but whatever the period, the corresponding "elegances" are always pretty."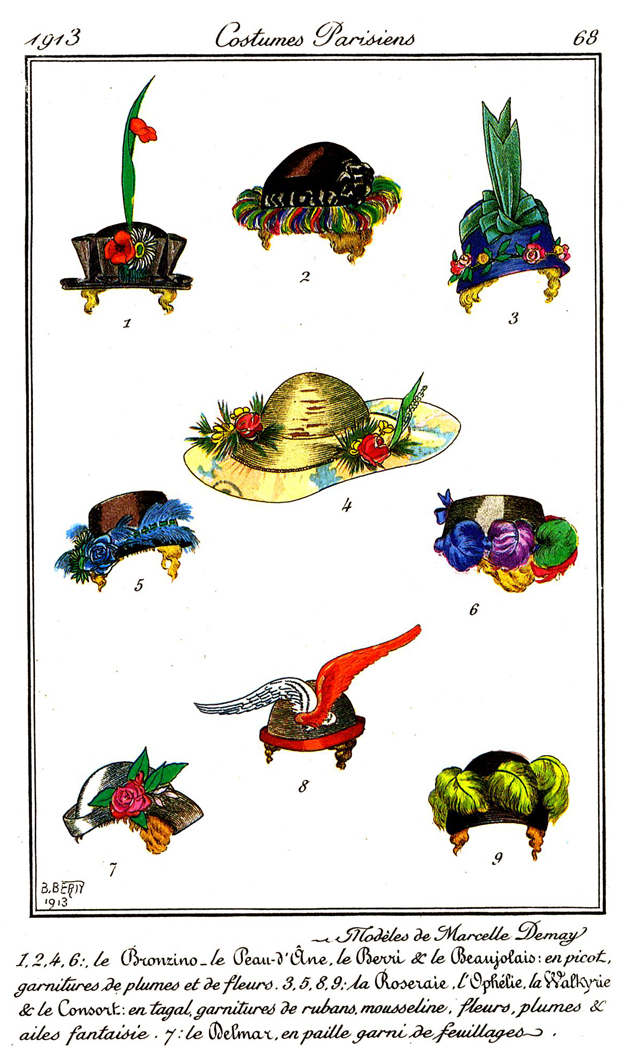 Do not say to the milliner, "I want a pretty hat", but rather, "I want a hat that makes me pretty".
"One is born elegant, one can also become so. It is better to be born so."