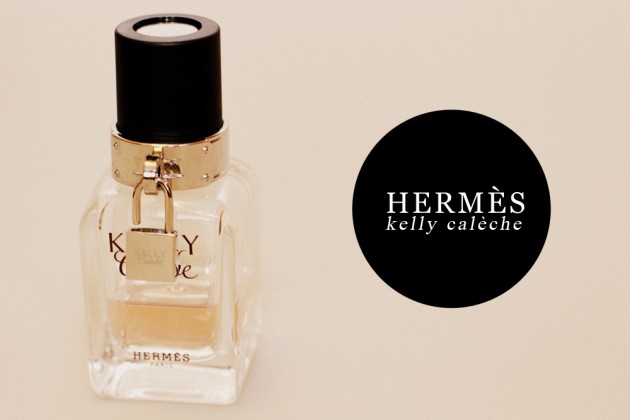 Hermès Kelly Calèche is the perfume that resolved my fragrance identity crisis. Ever since I started wearing perfumes, I've constantly been trying to fit into the constraints of pretty fruity florals. You know, the heavily advertised perfumes you can smell in every corner, with description that somehow defines all women. I'm not a pretty fruity floral by nature, so of course it never worked.
I'm quite OCD about perfumes. When I'm trying them on in the store, I always get overwhelmed by the fact there's hundreds of other perfumes still unknown to me, and I worry I'm missing out on something. So it's funny that I discovered Kelly Calèche by randomly spraying it on in the store. Indeed, it was not a recommendation by someone who knew me inside and out, as is often the case with things you like in exorbitant amounts. What are the odds?
Like I said above, Kelly Calèche is not a pretty fruity floral. Its most prominent base note is leather and the way it blends with the rest of the notes is unlike any other perfume I've smelled. I also love its connection with the beginning of the House of Hermès when they made equestrian equipment.
Not every perfume fits every occasion, but generally speaking, Kelly Calèche is the most "me" perfume so far. The only downside to wearing it almost every day is that you run out of the 30 ml bottle fast. My next purchase will be more ambitious - 50 or 100 ml (3.4 oz).
P.S. I've been writing and commenting less because I'm studying for exams. Regular posting schedule will resume in a few days. Thanks for your understanding, I can't wait to be back!