Last Updated on January 30, 2013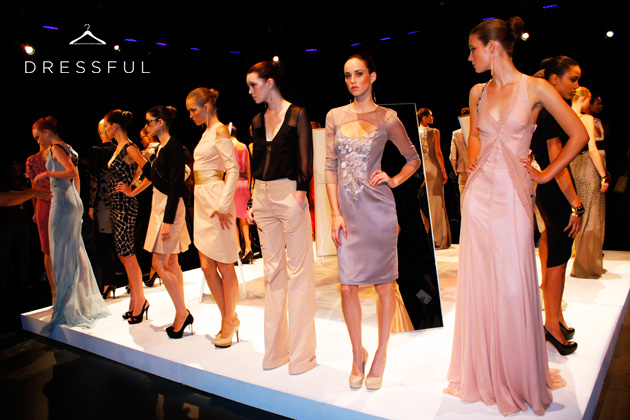 Bibhu Mohapatra's Spring 2012 collection was inspired by previously unseen polaroids by Helmut Newton from the late 70s and early 80s. Make-up was done in the same way - dark eyes and red lips. The collection is wearable with a touch for detail, some dresses are embellished with Swarovski neutral crystals and some have really exquisite open backs. I think the back is the most beautiful part of the body, so I am drawn to such dresses as a rule, though otherwise I don't think showing skin is all that exciting. Quite the opposite ...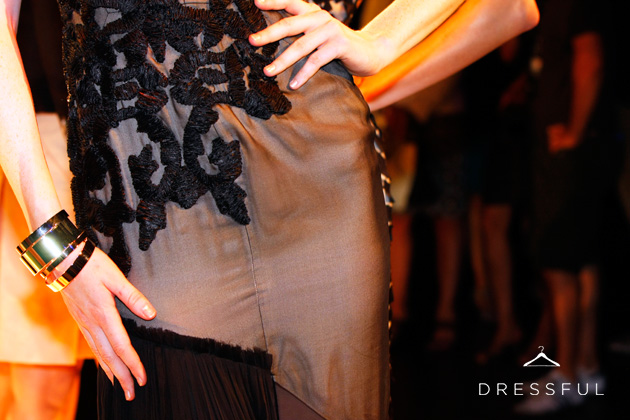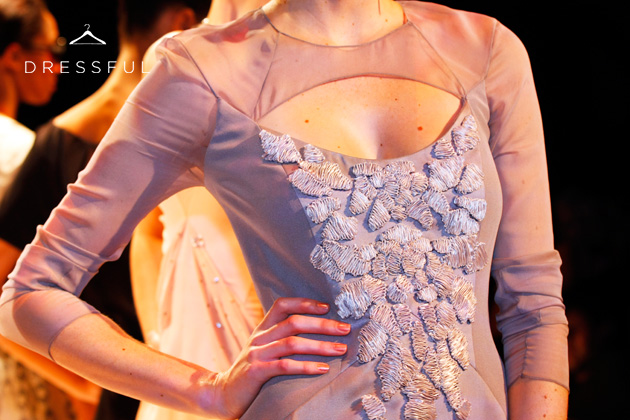 One thing I noticed at fashion weeks last season, but especially here, is that almost every woman is wearing Chanel or Hermès bags. In non-fashion week world they would stand out as status symbols. At fashion week, these bags are not rare, therefore they become ordinary, probably exactly when they were supposed to be appreciated the most.
The only way to stand out at fashion week is to dress extremely eccentric, and many people are pulling this off well at NYFW. When I was leaving the fashion week venue today, there was a lady with a cat on a leash that was wearing a "designer hat" (the cat, not the lady). She was standing near the stairs where the street style photographers are hanging out, hoping to get noticed. I don't think dressing for attention is bad, but dressing an animal for attention is. You see, this too is fashion week. (I hope nobody took her picture)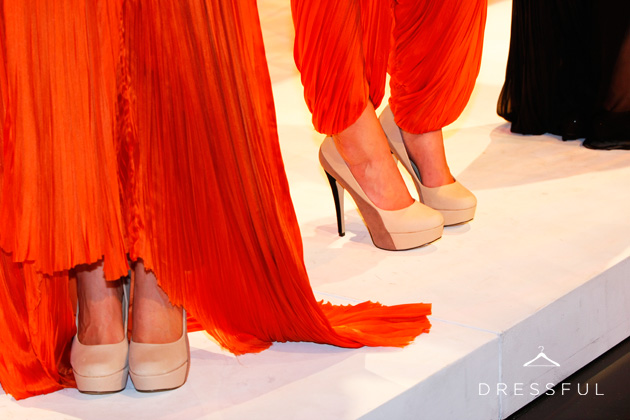 I got a cold the second day after arrival due to very strong air condition on the subway and especially at fashion week. As a result I haven't been as active as I'd like, I thought I'd be outside pretty much 24/7, but it's not happening. Manhattan is still the same thrill as it was 3 years ago when I lived here, and it's the most perfect backdrop for fashion week because it makes even the very mundane things like grocery shopping look glamorous. There's time for glamour even though the city is so fast-paced. As I said on Twitter, I needed this trip to regain my sense of self (esteem). My ultimate goal would, of course, be not to rely on outside factors for regeneration of my self-esteem. However, New York and fashion week have done the job well.