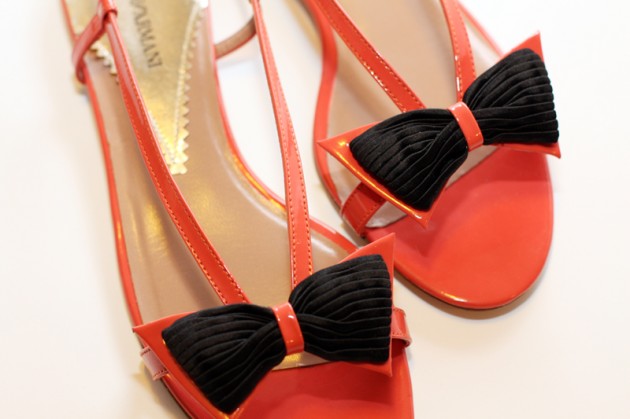 Don't you think it's curious how the fashion system lumps together spring and summer, fall and winter? Indeed having shows twice a year is enough of a chaos as it is. It'd be all kinds of complicated to double the number in order to specifically cater to every season, but the latter is precisely what I do. I dress differently in spring than in summer. There are colors and clothes that fit fall but not winter.
With the Fall/Winter 2011/12 collections being presented when the Northern Hemisphere's Fall/Winter 2010/11 was just coming to an end (to me, the 24 hours I spent in Paris for the Hogan by Karl Lagerfeld event were the first hint of spring, Milan was still very cold), i.e. more than half a year in advance, I too am skipping one season, already thinking about what I'm going to wear this summer.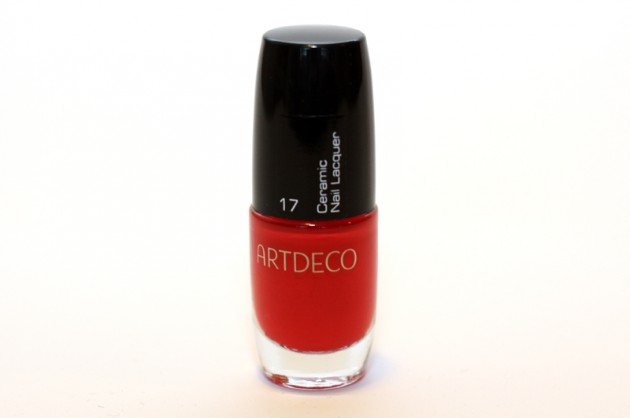 Due to my love for black, many beautiful colors are severely underrepresented in my closet. One of them is coral red, to which I'll be giving more attention this summer - these Emporio Armani sandals (sans heel!) are going to be my "everyday shoes". You just slip them on - shoe hassle is for winter, not summer.
I'd also like to get a summer dress in another bright color (maybe orange?), not very expensive so I won't fret too much if it gets ruined (who am I kidding though - I haven't ruined a piece of clothing since I was what, 6?). A dress for meeting friends in town after the sun has set and it's not so devastatingly hot any more.
I was thinking about dressing for spring 3 months ago. Perhaps this means I'm adapting to the fashion industry's insanely rapid pace. It can be overwhelming, but on the other hand, it's fascinating that compared to the rest of the world, fashion is always one step ahead. Why not?
×××
Impressions from Milan and Paris I wanted to share with you that didn't find their place in other posts:
MILAN
Seeing the genius and bold Prada Spring/Summer 2011 collection in store, squealing at the sight of my favorite blue platform sandals.
Everyone wearing shoes from the Prada Spring/Summer 2011 collection.
Realizing that after a long time I belong somewhere again, confirming my October decision that fashion is what I'm going to do in life.
PARIS
An incredibly elegant 40-something woman wearing a Chanel suit and an orange Birkin, looking at sheer, pastel-colored tops at Zara.
The alluring old Guerlain store on the Champs-Elysées that I didn't have time for.
Stylish Parisiennes in flats, despite fashion week demanding more effort.
Paris being so cosmopolitan and relaxed that I wonder why it took me all these years to realize it.