Last Updated on July 19, 2022
London is one of the world's best cities for fashion lovers. It offers shopping opportunities for all budgets. In addition, you can choose between numerous fashion exhibitions, talks and other events every month. Discover eleven fun fashion things you can do in London.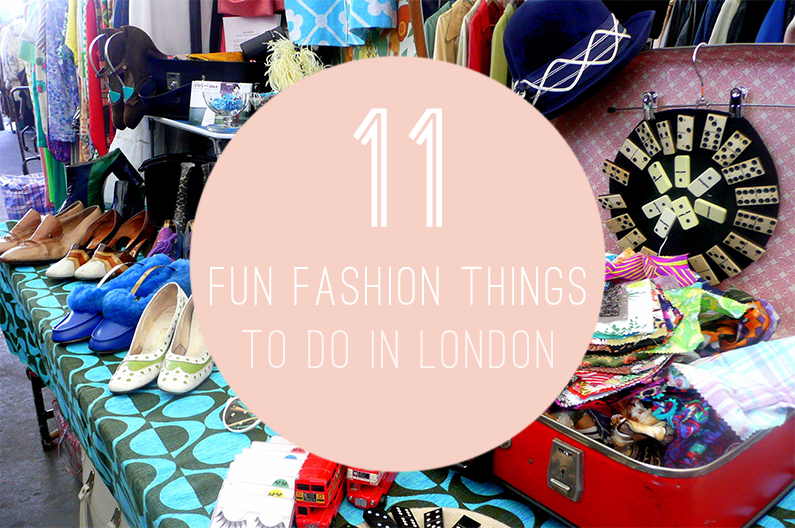 1. Visit the Victoria & Albert museum
The V&A boasts a fabulous permanent fashion collection. It includes well-preserved pieces by Coco Chanel, Christian Dior, Cristóbal Balenciaga, Vivienne Westwood, John Galliano, Elsa Schiaparelli and many other designers. Entry to the museum is free, except for special exhibitions. They're usually well worth the money. Check out the V&A's current exhibitions.
2. Attend London Fashion Week
London Fashion Week takes place in September and February (click here for the schedule). Even if you're not attending in a professional capacity, you can make fashion work for you. Observe the street style circus at Somerset House or strike a pose donning your best outfit. You might even try getting into a show. Your best bet are shows of lesser known designers, as well as the earliest and the latest shows of the day. People often skip those, so they'll let bystanders in to fill the venue.
Parallel to fashion week in February runs International Fashion Showcase. It focuses on international emerging fashion designers and artists. You can attend these free exhibitions at Somerset House and various London embassies.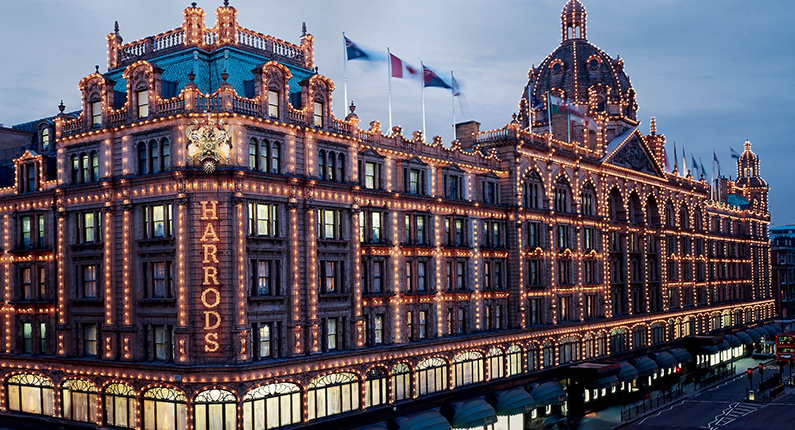 3. Spend an afternoon in a luxury department store
When it comes to luxury department stores, in London you're spoiled for choice. Head to Knightsbridge to explore the world-famous Harrods and Harvey Nichols. Liberty on Regent Street is known for floral and art deco prints that you can find on scarves and stationery. Apart from fashion and luxury products, Selfridges on Oxford Street houses the city's best food hall.
When you tire of looking at beautiful things, sit down in for an afternoon tea and some quality people-watching.
4. Visit a vintage fair
While you can find vintage everywhere in London, these fairs often attract more professional sellers and higher quality stock.
Hammersmith Vintage Fashion Fair
5. Stroll down a fashionable street market
Street markets are a mecca for cheap second-hand clothes and accessories. Sellers set up stalls or spread their wares on the floor. The quality isn't always great, but you can definitely find gems at a bargain price.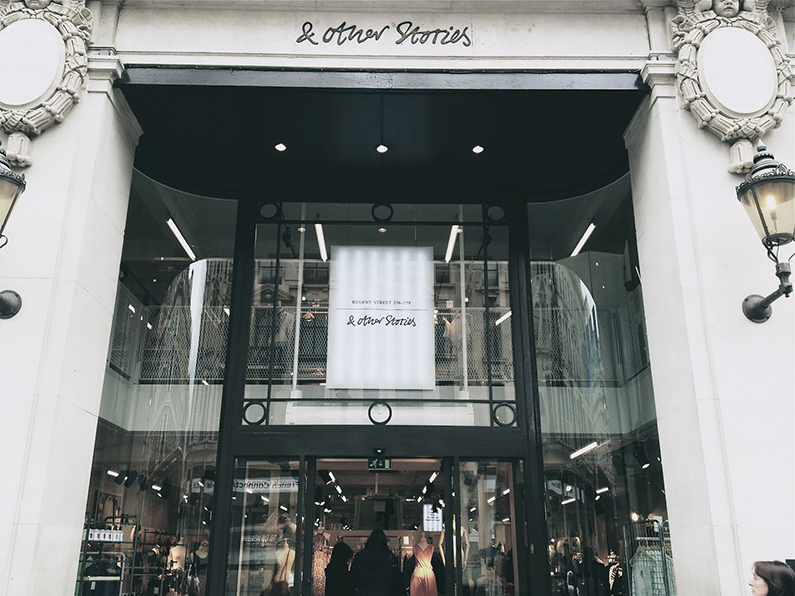 6. Shop high street brands in Oxford Street and Regent Street
I'll be honest: Londoners avoid this area like the plague. In fact, Oxford Circus has inspired me to change Sartre's famous quote to "Hell is Oxford Circus". This rings especially true in Christmastime, which begins in mid-October. But if you want to do a massive shopping spree on a limited time, this is the place to go. For nice clothes that won't break the bank, check out & Other Stories, Uniqlo and COS.
7. Shop emerging designers in indie boutiques
Prefer quirky, personal boutiques to the hustle and bustle of the high street? Don't miss Celestine Eleven (Shoreditch), Machine-A (Soho), Dover Street Market (Mayfair) and LN-CC (Dalston). They're the best places to find emerging and niche designers.
8. Stock up on indie fashion magazines
My all-time favourite place to buy fashion magazines is Wardour News in Soho. They have a vast international selection (not limited to fashion) of cool magazines you've never heard of. I also like ArtWords (Shoreditch), Magma (Covent Garden) and Selfridges.
9. Go on a vintage shops tour
London is ripe with quality vintage shops. You could dedicate an entire blog to them. Here are some of the most popular ones:
The areas with the highest concentration of vintage shops are Angel, Brick Lane and Portobello Road.
10. Replenish your wardrobe at a kilo sale
Judy's Vintage Fair organises regular kilo sales in East London (see their schedule here). For 15£, you walk away with one kilo of clothes, which equals 3-5 pieces. Queue early to score the best finds and remember to bring cash.
11. Attend an event at a fashion college
Fashion colleges host a plethora of talks, workshops and exhibitions. Many of them are open to the public. Is there a better way to absorb the latest fashion information and knowledge? You usually need to book a ticket in advance, though most events are free.
University of the Arts London events
Image sources: Frippery Vintage, Harrods, Rene Humphrey