Last Updated on July 19, 2022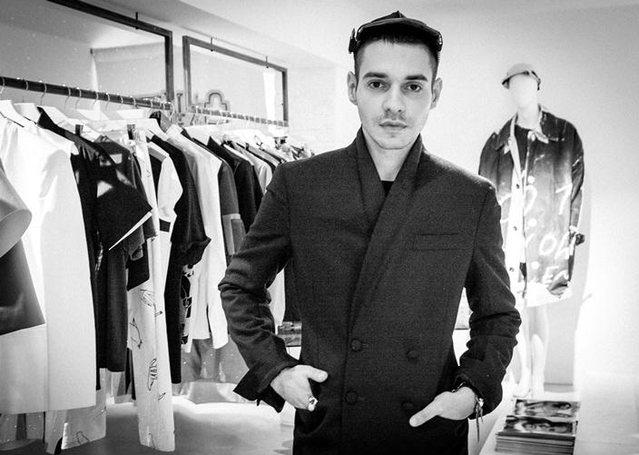 In 2009, Stavros Karelis opened his first boutique in the heart of London's Soho. Showcasing the work of edgy young designers and artists, Machine-A was among the earliest supporters of the emerging talent that put London back on the map of exciting fashion capitals. A year ago, Machine-A reincarnated on Brewer Street as the only place in town where you can find clothes by graduates and famous international brands on the same rail. Stavros Karelis tells us all about his latest retail venture.
Why did the first Machine-A close and what led to its reopening?
The first store was a temporary project. When we closed it, we already had in our mind that we're going to do a new store. The best thing about the previous store was this amazing team of people who came together and started planning the rebirth of Machine-A. When I decided, the first person I called was Anna Trevelyan, who is the fashion director and also a co-partner of the store. We discussed what is going to be the new concept of it and we came up with this (laughs).
It took us around a year and lots of work to manage and build it. You have to find the right location, the right brands that are going to be involved, and the right people that are going to support it. We wanted to have everything right before we launched. That paid off for us because since we opened, things have been great for us. I think this has to do with the really hard work all of us have put into this project.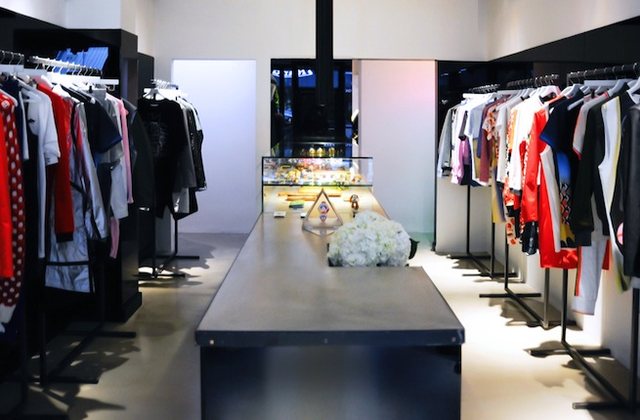 Who are the people working with you on Machine-A?
First of all, it's Anna Trevelyan, who is my business partner and a super mega stylist famous for supporting emerging designers through her work. She is holding the fashion direction of the store, from campaign images to everything creative we do around here. The other two people in the closest team are Ella [Dror] and Ash [Smith] of Ella Dror PR. The four of us have long meetings talking about every possible step ahead.
Then we have Yasu [Asano], the buyer for Machine-A, a really amazing sweet guy, Aaron Frew, who is the store manager – again, very amazing person – and Rei Nadal, who is working for us. We all have different opinions and when we agree on something, we know that is the most right thing to do. Everyone has something happening in their lives apart from Machine-A, their own style and aesthetic, so they all bring something different to the table.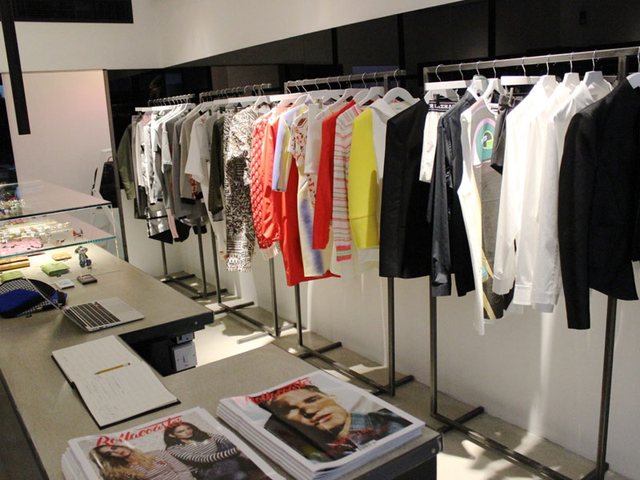 When did you realise you wanted to open Machine-A and why?
I never said that before, I can say that now: when I spoke to Anna as the first store was coming to an end, she told me, you need to plan the new one because I know you're going to do it the best way possible. It never left my mind. When I did the first store, I didn't really think about it, it just happened. I came together with all these amazing people around me and said, let's do it. We didn't think more than this. We just thought it would be fun.
Where does the name Machine-A come from?
I really love the word machine. I think we all move as machines, we all work as hard as machines, it's something that shows progression, development. All of our generation of the last century is about the machine. The letter A I like because it showcases the beginning, the emerging. Then I started playing Machine-A in my mind and said it to some people and they were like, oh, that's really catchy and different from what's out there. And I said yeah, let's use it.
Machine-A 2013 campaign styled by Anna Trevelyan
What do you look for in designers and brands?
It depends on what kind of designers we're talking about. In my mind there are three different territories. One territory is graduates, who we see at graduate shows. We then meet with them to see if they've got the business acumen to develop their own brand. Then we've got up-and-coming cool British designers, more than ten British brands that are part of London Fashion Week, for menswear or womenswear. Then we've got big international brands like Raf Simons, MCM and Chalayan.
Different criteria apply to each group of these designers. In general, I'm looking for inspirational collections, high quality, good production, good pricing and chemistry. We have lots of different designers come together and create one unique story, so it's essential for all of them to have the same aesthetic and vibe.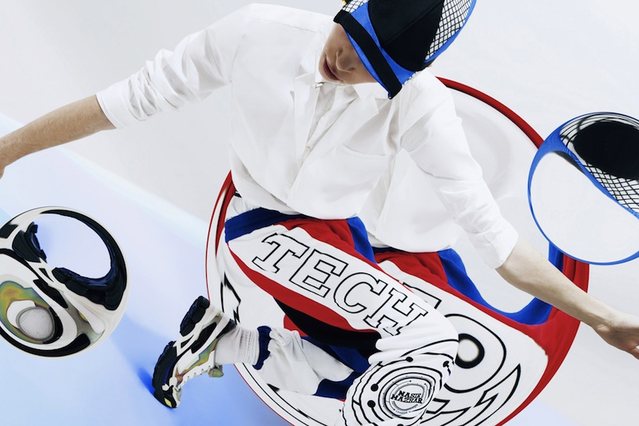 Who are your customers?
They research fashion, they know brands and want to find the latest trends. We have lots of people from the fashion industry as customers. I think because of the exposure on social media, people know way more about brands and trends than five years ago. Now they're coming to find specific products from brands. You have to be able to tell them, yes, we sell them here, you can come and buy them.
Our customers have a tendency towards more independent brands. They do obviously buy from big international brands as well, but they like to find more exclusive pieces and support British brands.
What is the role of Machine-A in London fashion?
We're an independent store. It's very rare to find independent places like ours, London stores supporting British designers. It's something unique and very refreshing, the fact that we offer a platform for emerging designers and graduates. No one else is doing it, no one else is picking up these designers at such an early stage while we get them as soon as they're in their final year. For all these reasons, I think we have created a niche in the UK market.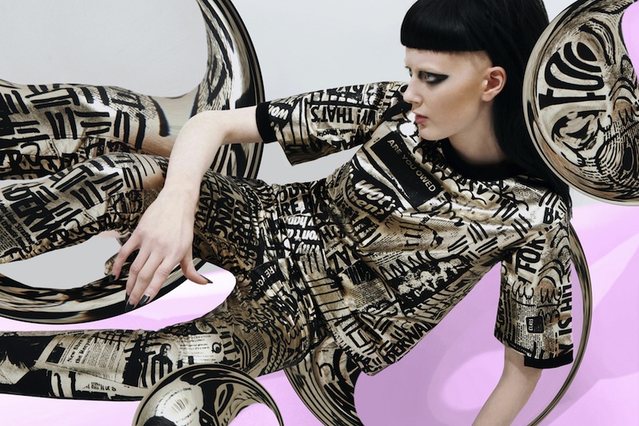 What is the difference between London fashion and global fashion?
London is different in many ways. I think that has to do with colleges. London has the best colleges in the world for fashion, so obviously that produces a vast amount of super talented amazing designers who start their own brands or they go work for big fashion houses. The rest of global fashion pays attention to this young, emerging vibe. You don't see it anywhere else.
What is your advice to young designers looking for their first stockist?
Be yourself, really believe in what you do because if you don't believe in yourself, no one else is going to. Be noble in what you do. It's good to fight for what you want, people can understand your fight, but at the same time have a balance and listen. Accept the chance to move forward.
Photos: Drapers Online, Business of Fashion, Machine-A