Some of you requested tips on how to promote your blog effectively after reading my blogger self-promotion posts, so I put together this list. It was written with fashion bloggers in mind, but most of these tips actually apply to any kind of blog. I hope you find it useful. :) If there's anything you're still curious about, let me know in the comments!
***
and post your updates there. Be sure the link to your Facebook page is visible on every page of your blog so that your readers can find it easily (for example, put it in the sidebar). When someone likes your page, it often shows up on their Facebook friends' homepages (News Feed). This way you also reach those who haven't visited your blog yet. If they like what they see when they check out your page and blog, chances are they'll come back and become your regular readers.
and post links to your updates, but don't do only that. If you use Twitter just for linking to your blog, you won't get many followers because that's boring. The point of Twitter is interaction with others. Be personal. Retweet other bloggers' posts that you like. Don't be afraid to talk to people! We're all nice.
You don't have to tweet only about the things directly related to your blog. Tweet about the things that are you. If you're interesting, people will be inclined to read what you have to say on your blog.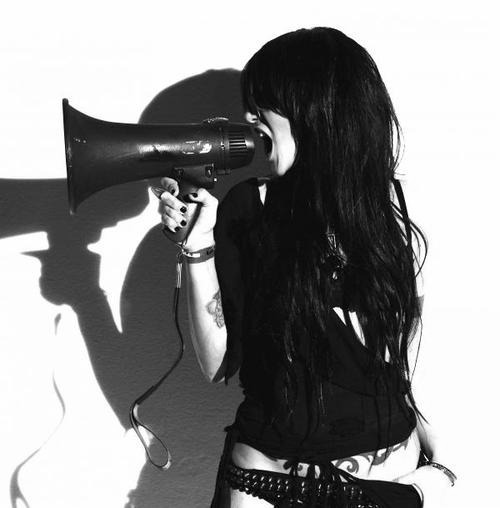 3. Add the Facebook Like button to your posts
This works the same as Facebook pages: when someone likes your post, it appears in their friends' News Feed, which means it's suddenly seen by many people.
Setting up the Like button on your blog is no trouble - I'm on WordPress and use the Like-Button-Plugin-For-Wordpress (there are many more plugins that will do the same, but I like this one best because it has some extra features). If you're using Blogger, check out these instructions how to add the button below every post.
4. Leave comments on other blogs
We're talking meaningful, thoughtful comments. Think about what you've read. Contribute your ideas to the discussion. Share your own story or experience. Bloggers love this because it shows that you took time to really take in our posts. When someone leaves me a great comment, I always visit their blog and try to write an adequate response. Many bloggers comment back for every comment they receive, so if you spread the love, you're guaranteed to get it in return!
5. Write guest posts on other blogs
Think about what kind of people you want to attract to your blog and write a guest post for a blog with such (or similar) audience. Ideally the blog that will publish your guest post should have higher traffic than your blog, but if you're targeting a specific niche, this is not so important. Check out more tips on how to arrange and write a great guest post.
6. Ask your readers to share your content
on other sites and make it easy for them by including social media buttons (linking to Facebook, Twitter, StumbleUpon, email, Digg etc.) at the end of your posts. In Blogger you can enable the buttons by opening the Design tab, clicking Edit under Blog Posts and ticking Show Share Buttons in the pop-up window (see this picture for details).
If you want more share buttons than the 5 offered by Blogger, use a service such as AddThis or ShareThis (works both on Blogger and WordPress). If you're on WordPress, you can also choose from many plugins (I'm currently using SexyBookmarks on Dressful).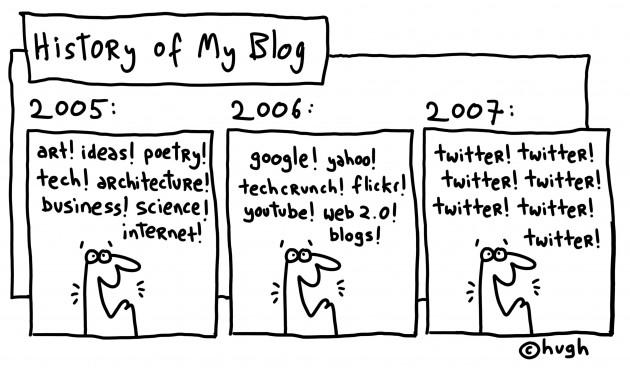 7. Find blogs and websites that do blogger interviews or profiles
and ask to be featured. Similar to writing a guest post, this is a great way to expose your blog to a new audience (Katy of ModlyChic features a fashion blogger every Monday).
8. Socialize virtually.
Join sites and forums related to your blog topic and connect with others. If you're a fashion blogger, I recommend Independent Fashion Bloggers (resources and articles on everything from tips for better writing to monetizing your blog), Friend Friday (Google group for discussion, a set of questions to answer every Friday) and The Fashion Spot.
If you're a beginner blogger, I don't recommend sites like Lookbook or Chictopia because you need to have a huge following to be successful on them. It's not worth to spend a lot of time on them in exchange for very little traffic. You'll be better off if you use these hours to work on your blog content.
9. Socialize locally.
Attend events related to your blog topic, blogger and Twitter meet-ups and network, network, network. To avoid clumsily searching for a pen and a piece of paper when you want to give someone your blog address, always keep a stash of business cards in your bag (Moo is awesome for business cards design and printing - their quality is great and they ship worldwide from the UK and US).
10. Produce inspiring and original content,
be it text, photos, video, anything. You can excel at all of the above 9 points, but what matters the most is continuously putting out content that people want to read and share. Before you start dedicating serious time to promoting your blog, make sure you've published at least a few posts you're really proud of.
If people visit your blog and don't see anything interesting, they won't share it. Great content is a call to action by itself.