Last Updated on December 15, 2021
After making a surprise appearance on Parisian catwalks last month, Chanel's haute couture running shoes emerged as the most viral story from the Haute Couture Spring 2014 fashion week. Many a fashionista's eyes rolled at the esteemed French house, as if to say that streetwear influences in haute couture are blasphemous and inelegant. How do running shoes align with the ethos of haute couture and Chanel itself?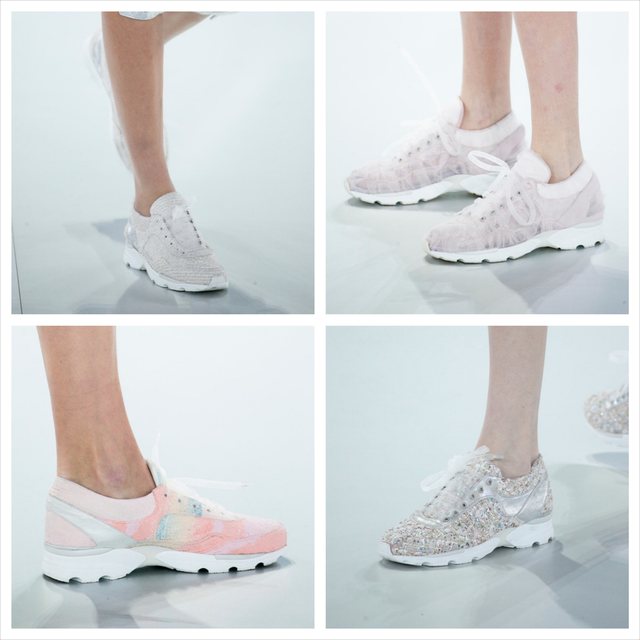 Haute couture is a secretive and sequestered business with estimated 4,000 or fewer clients worldwide; price tags start at £30,000 for gowns. While commoners shell out £80 for a pair of Nikes, Chanel's sneakers, handmade by Parisian luxury footwear atelier Massaro and taking more than 30 hours to complete, will cost €3,000 and up.
Fashionable running shoes have become ubiquitous because they answer the needs of the contemporary woman leading a busy and active life in a big city, taking the tube to work, shopping during lunchtime and hitting the gym in the evening — try doing these things in five-inch stilettoes. A typical haute couture client is an ostentatiously rich woman who spends hundreds of thousands of pounds per season on clothes, employs others to do errands for her, uses a chauffeured car for transport, and easily lives in five-inch stilettoes. She only needs running shoes for actual sports. And wouldn't she rather buy them at Chanel than Nike? I'm surprised that Chanel and Dior were the only fashion houses to have come up with this idea.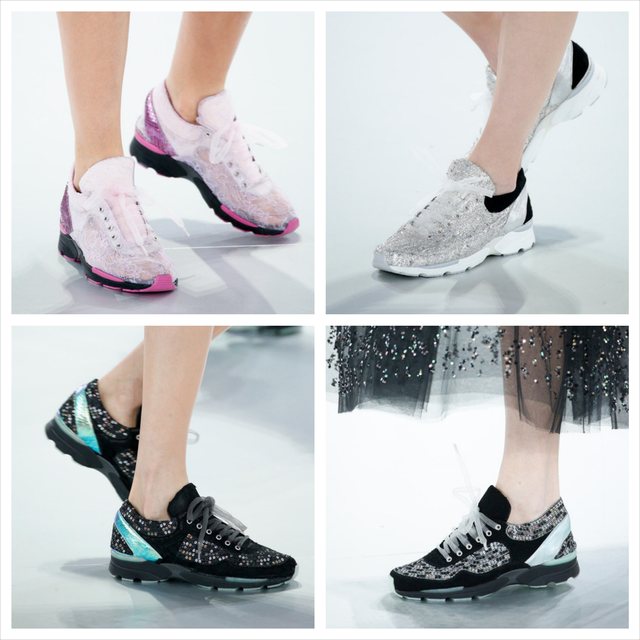 At Chanel, the sneakers nod cleverly to a key moment in the house's history. In 1913, Coco Chanel and her lover Arthur Boy Capel, as well as many members of the French high society, withdrew from Paris to Deauville, a seaside resort in Normandy, to escape the war. The sartorial situation in Deauville was critical: the jet-set would rather be caught dead than in old clothes, but there were no dressmakers. Even worse, their clothes were too fussy for a laid-back resort town. Coco Chanel seized the opportunity and opened a boutique selling sportswear. With the war calling for a pared-down, practical look and rejecting extravagance, the style quickly caught on.
Unlike the classic Chanel suit, which has remained the same since the 1950s, the haute couture running shoes are rehashed in a perfectly contemporary manner while referencing the very beginnings of Chanel. If you believe that they don't deserve a place on the catwalk, fashion is moving faster than you.