Last Updated on July 19, 2022

Breaking news
Online fashion retailer Net-a-porter has launched Porter, "the fashion magazine for the stylish, intelligent woman of now" (EDIT: read my review of Porter here). Apart from fashion, Porter will also cover business and international relations — topics that many readers miss in other fashion magazines (rivalry ensues). Most of all, Net-a-porter's foray into print denotes that glossy paper is still more luxe than tablet screens and smartphones.
*
Harrods has partnered with British Airways to stage catwalk shows in the sky. Featuring looks by British designers, the shows will take place on press-only flights from London to Johannesburg. I've long hoped that air travel might return to the glamour of the 1960s when people dressed up in their best attire for flying — this might just be the next best thing.
*
According to Digital Language Monitor's annual survey, New York has overtaken London as the world's number one fashion capital. Paris came second, followed by London and ... Los Angeles. Seriously? With Milan's inglorious 12th place on the list, the survey — based on what people are talking about online — seems dubious. As long as New York, London, Milan and Paris remain the only four cities hosting globally recognised fashion weeks, the clout is all theirs.
Good reads
Capitalism [Dot] Blogspot [Dot] Com
A Couture Stage Beyond Paris: Destiny, Dream or Delusion?
Visual feast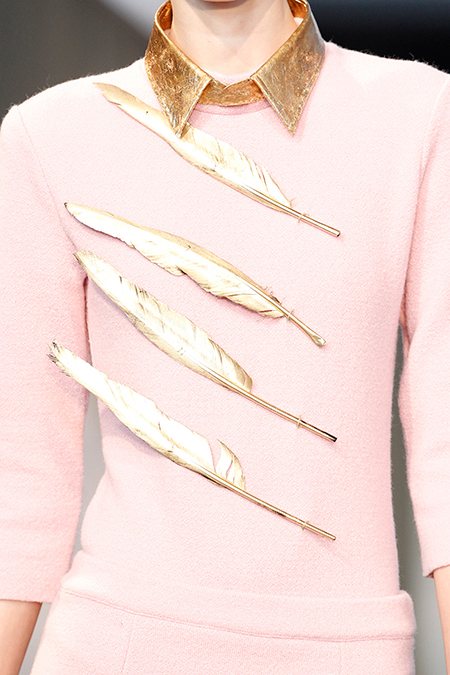 Detail from Spanish brand Naulover at Barcelona Fashion Week