Along with wallets, which I've discussed in the previous post, umbrellas are the most often neglected element of great personal style. If you live in a place with lots of rain, an umbrella becomes an integral part of your outfit. It's worth investing into one that does your look justice and cheers you up when the weather goes against you.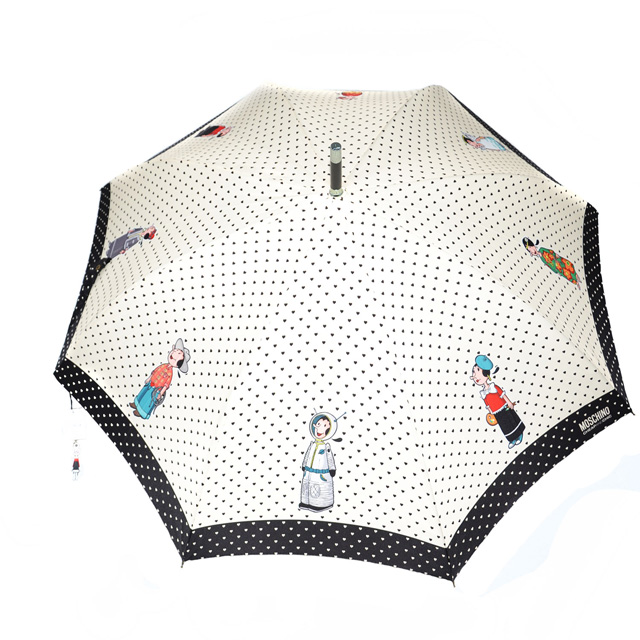 London weather is not as terrible as the rest of the world imagines it, but umbrellas suffer a lot with the wind perpetually turning them inside out. After disposing of my first broken umbrella, I visited a shop near Oxford Street to get a sturdier replacement. The (rather expensive for a non-designer item) solution to my problem was called 'windproof umbrella'. Mine is a rich chocolate brown colour and folds at the press of a button.
I believe you should either have one umbrella in a neutral colour (dark blue, brown, beige …) that goes with all your outerwear, or an array to match different occasions and outfits. If I lived in a city where wind is a non-issue, I'd collect Moschino umbrellas. I love the idea of a vivacious, kitschy umbrella amidst the grey city backdrop.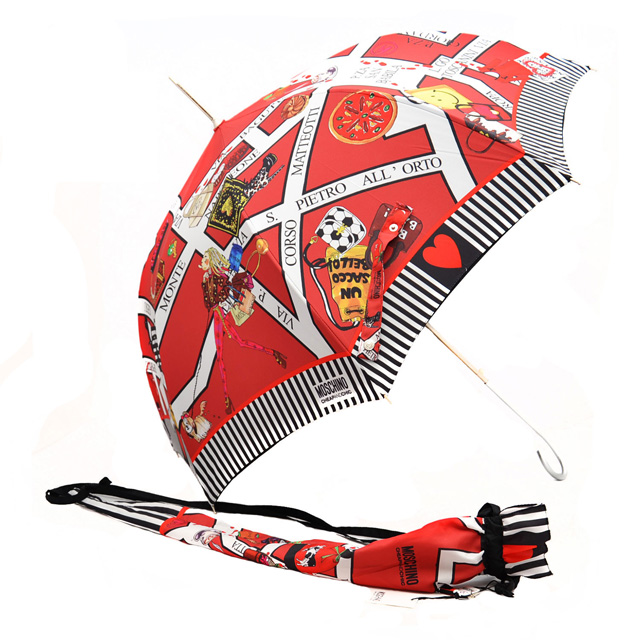 My favourite Moschino umbrella was pink with ladybirds, released a few years ago. When I decided to buy it, it had already sold out. I recently found a photo of this umbrella on Google. It turned out that someone had listed it on eBay for a fraction of the price just last month.
Only if it escapes me the third time, I'll take it as a sign that we were not meant to be.