Last Updated on September 17, 2012
In the interim after my last update I moved to London and attended London Fashion Week for the first time. Fashion week has been the same as the rest of them, only a tad less frenetic. I'm still settling in, so my participance has not been in line with my usual demeanour, but it was profound enough to discover that any and all fascination with fashion week I used to harbor is gone for good.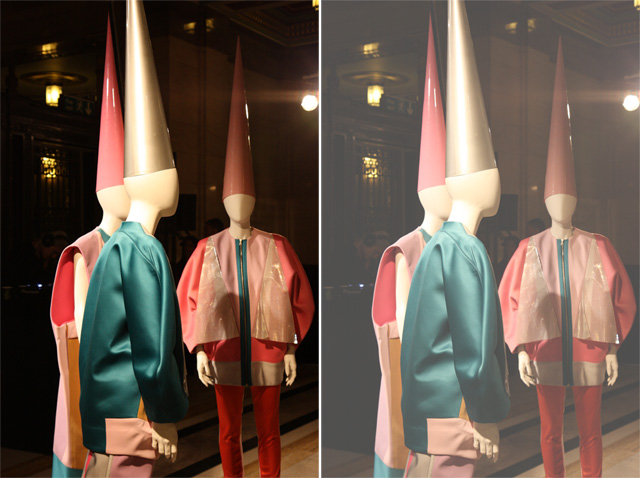 This is my fourth fashion week season and my ninth fashion week (résumé: 3x Milan, 3x Paris, 2x New York). If there's a good time to become disillusioned about any part of the fashion industry, it's before you decide to invest time and money into studying a fashion-related discipline – possibly in another country – that might or might not result in getting a Job. Last season in Paris (my most successful fashion week so far), my sixth sense paid me an unexpected visit, whispering I was never again going to be as excited about fashion week as I had been until then. The novelty had worn off – it would have sooner or later – but I loved fashion no less. Two days after I had returned home from Paris, I sent off my application to London College of Fashion.
It's possible that the feeling I had in Paris was a culmination of my previous fashion week experiences. I also see it now as a forecast for London. The reason I can't be enamored with fashion week any more is that in the last couple of days I've been feeling as though because my primary interest is the new collections, I don't belong there. What matters at fashion week right now is the theatrics.
Somerset House is cramped with people who aren't attending shows, they just pose for street style photographers dressed like a lunatic (of course such attention seeking happens at every fashion week, but London has it down to a tee, not in the "true British eccentric" Daphne Guinness way). Then there's the waiting, always the waiting, and the air conditioning in the BFC Tent that gives you crushing headaches, and the 18-hour workdays, and the security guards who refuse to acknowledge anything but hard-copy invitations, and the hierarchical separation of show attendees. I eavesdrop on fashion people's conversations; black-clad attendees observe that people are wearing jackets over the shoulders because they think it makes them look like an editor. They sigh when they remember they have to attend six more events today and they've already ditched the high heels. As a rule, evaluations of collections do not span beyond "Hey, did you like [insert show]?" "Yeah, it was great."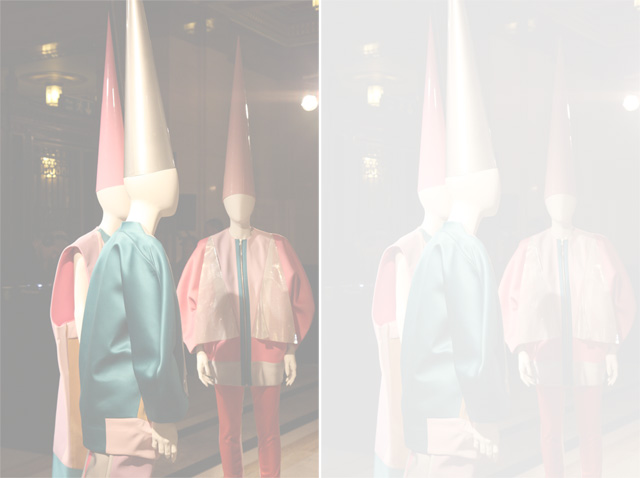 This anecdote summed (London) Fashion Week theatrics up for me: I waited outside of the Tent for the Issa SS13 show on Saturday; a smiling girl was handing beautiful limited edition Meadham Kirchhoff tote bags to everyone in the queue. At the entrance a security guard looked at my invitation, telling me the queue I had been standing in was for guests with seats and I should go to the standing room queue (the previous show I had attended at the Tent had one queue for both seats and standing room). I went to the other side of the Tent and noticed that none of the guests with standing room tickets had been given Meadham Kirchhoff totes.
After three seasons and eight fashion weeks, what's different about my experience now is that in the past, every season I attended (at least) one brilliant show that made it all worth it, overriding the mishaps (truth be told, because of collections and clothes, because of actual Fashion, ultimately I will always choose to overlook the mishaps). This season was the first time I haven't had luck, but considering I've only attended one fashion week as opposed to the usual three, it's not something to get worked up about. I'll be happy to give London Fashion Week a second chance in February. And because it never hurts to be polite, I hope it gives me another chance, too.