Last Updated on January 30, 2013
As soon as I managed to restrain one bad welcome-to-London cold (my initial response to the city's winds and draughts), I popped over to Mayfair to see the Diana Vreeland: The Eye Has to Travel documentary. Enough of her former protégés and colleagues are still alive to continue dispersing the myth and legend of Diana Vreeland, but because the issues of Harper's Bazaar and Vogue that she edited are now stacked away in museum archives and publicly known facts on her personal life are sparse, I never felt like I understood the extent of Vreeland's influence on fashion – earth-shattering influence, as they would all say. Instead of more talking, I hoped this documentary would convince me by showing why Vreeland was the greatest fashion editor of all time.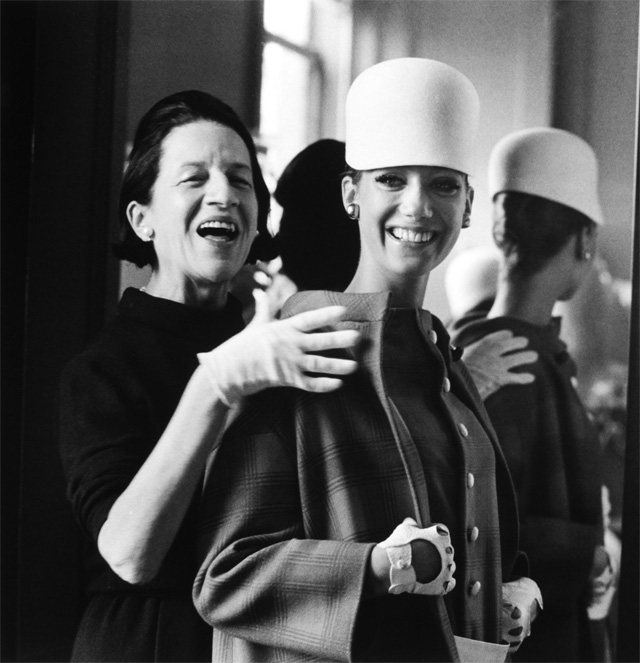 The Eye Has to Travel is a montage of Diana Vreeland's interviews that she gave later in life, archive footage of Paris, London and New York (where she lived), Harper's Bazaar spreads and recollections by her friends and family, among them Richard Avedon, Anjelica Huston, Oscar de la Renta and her sons. As any fictional work would, the film omits parts of Vreeland's life such as her marriage and children, which she was not keen to discuss; she mentions briefly in an interview that she was so engaged with her work there wasn't room for anything else. The documentary portraits Vreeland as more extraordinary, more dedicated, more innovative, more eccentric, more energetic than anyone working in fashion today (we only read about the ice queens, anyway). Just when you're ready to proclaim its cheesiness, you realize Vreeland actually was larger than life for one reason: she had history by her side. She lived and thrived in times that embraced changes and inspired cultural shifts, e.g. the Roaring Twenties (which she spent dancing in Paris) and the Sixties in London; the only way to go was forward, and her penchant for exaggeration took her work even further ahead of others. It also helped that she appeared to have an unlimited budget for stories; it was only natural to send Richard Avedon to Egypt to shoot Dovima for two weeks or visit countless sumo matches in Japan to find a wrestler taller than Veruschka.
It so happened that I got an answer to an already forgotten question at the theater. Visiting the Diana Vreeland After Diana Vreeland exhibition in May, I was drawn to a white horse sculpture in the middle of the room. I had no idea whether there was a story behind it or the curator had only put it there to look cool, but when the security guard told me I could only take one photo, I knew the horse had to be in it. In the film Vreeland explained that racehorses were her idea of great style because of their majesty. She used the same white horse sculptures in the exhibitions she curated at the Metropolitan Museum of Art.
I didn't see all of Diana Vreeland's life in those 84 minutes, but it may have been the closest I'll ever get to an understanding of her. When I left the theater, I felt inspired after months of sporadic writing and fruitless contemplation. Inspiration is a word people throw around too lightly in fashion. I'm not inspired by a stream of unrelated photos on Tumblr. I'm only inspired by people, their zest for life, their achievements or kindness … And when I'm inspired, I up my game. In this respect, The Eye Has to Travel has been a much better welcome to London than a runny nose and pestering cough.