With my departure for London just around the corner, the "Are you excited?" inquiries – the standard in almost every conversation since March – have all but subsided. My logic being that if I hadn't been excited about the big move and studying fashion journalism, I wouldn't have applied to London College of Fashion in the first place, I find the question amusing.
Still, no amount of excitement can change the fact that the process of moving abroad is difficult, too.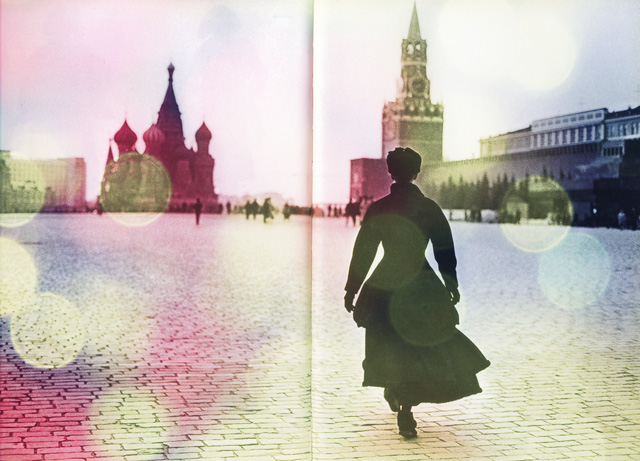 Original photo by Peter Lindbergh
I've never felt attuned to my hometown (much less country) and I knew I was going to leave since my mid-teens. On the other hand, this city is where I've spent the most of my life and where my family continues to live, so it's imprinted into me regardless of how distant it is to my beliefs and ambitions.
With a temporal distance of months and years, writers of expatriate novels and stories succeed to translate the initial tangled bundle of emotions into poignant strings of sentences and articulate coherences. My experience is still in the early stage; as the plane has yet to take off, there's no romanticism, no poetics, just quiet turbulences.
At first, this strange state misled me because it's not as (melo)dramatic as the previous complicated situations I had found myself in, but the truth is that this summer has been the most confusing time in my life. I worked rigorously for university in spring so that I was able to graduate early (I'd have to defer my entry to LCF for a year otherwise) and fell completely out of touch with myself as a result. I believed I'd finally have a chance to repose and regain my sense of self in July and August. I didn't. The summer ended up being a long wait, anxious as well as excited, but most of all disoriented.
My flight will be on time, but my sense of self is delayed indefinitely. Hence this is not a big, epic post that has it all figured out, one that I once expected I would write. I can only hope this transitory period is a rite of passage to new and possibly beautiful things that lie ahead.