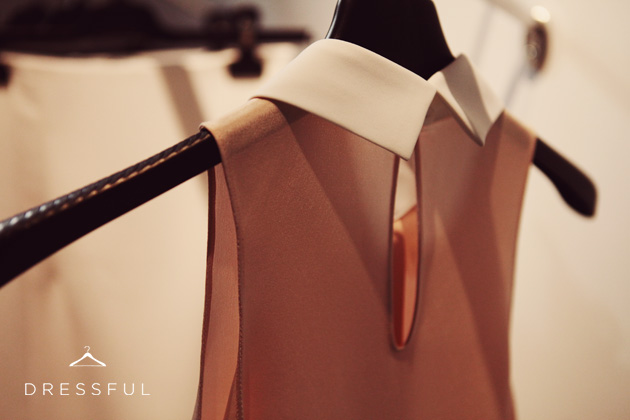 fashion week is the flirtation of clothes with buyers and press
Fashion week is when it becomes crystal clear to you that it is impossible to write properly about collections based on photos. The flirtation takes place on the runway, not through the screen. However, often not even a front row seat will ensure you will be able to see and take in every detail on the garment (this is especially true for haute couture, which is built upon exquisite craftsmanship). I think the ideal way to experience a collection is this: first, you go to the show to see the clothes on models, in motion, to discover how the garments behave. After a day or two, you go to the showroom to take in the details and see how the garments are made (the runway is always about the bigger picture). Buyers work this way, as well as editors and (some) fashion journalists.
Last week I saw a Maison Martin Margiela dress, the defining aspect of which was the sound of velcro straps holding the skirt together being pulled apart. If I saw a photo of the dress, I wouldn't give it a second thought nor realize that due to adjustable velcro straps you can wear the dress in countless ways. It's not just individual garments: many times I've attended a show and the official photos released afterwards didn't look nearly as dashing as the runway. Though photos make clothes immortal, they often don't convey all their magic.