Last Updated on February 5, 2015
On my unexpectedly free day during Milan fashion week, I popped into the Vogue Talents Corner at Palazzo Morando just off Via Monte Napoleone, one of Milan's most popular luxury shopping streets. Vogue Italia and thecorner.com have organized this exhibition for the second time to help emerging fashion designers from all over the globe gain international recognition. During the three days of the exhibition, you could also order pieces from the designers' Spring/Summer 2012 collections on the spot using Samsung tablets – one of the cleverest Fashion and Digital compounds I've seen.
The 11 brands that participated in the exhibition were: AI_Andrea Incontri, Pedro Lourenço, Leitmotiv, Benedetta Bruzziches, C.B. Made in Italy, Mungo Gurney, Vernissage, Joanne Stoker, Shourouk, Hexa by Kuho and Ricostru. Of course, with a large number of designers comes an equally large number of (different) visions. The exhibition was too diverse to be summarized in a single post, so today I'd like to share just my favorite part of it: shoes by Joanne Stoker and AI_Andrea Incontri.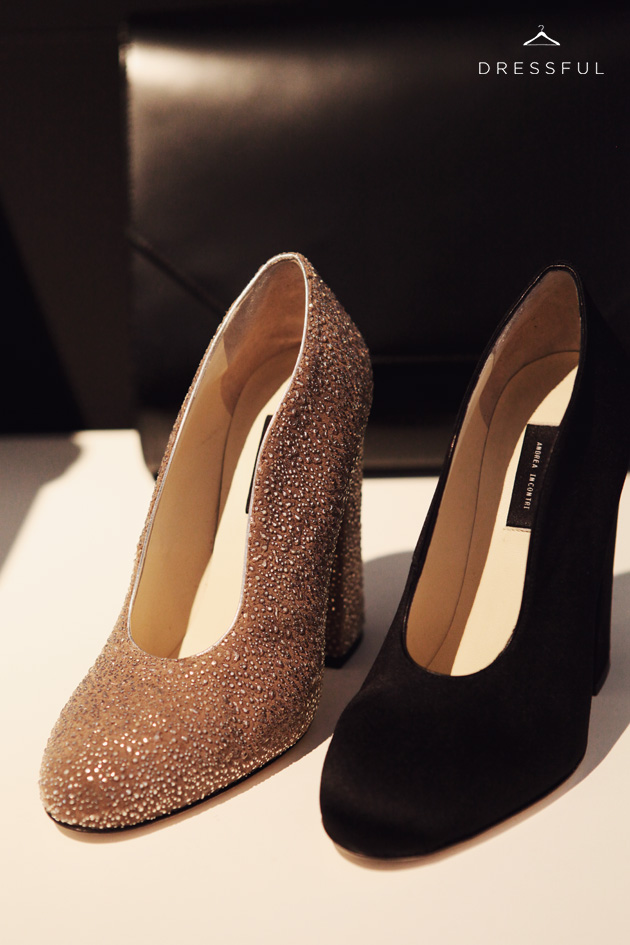 AI_ANDREA INCONTRI
The pink pump with silver specks is fairy tale material, almost too fragile to be worn. Then again, fashion never comes quite alive when put on display.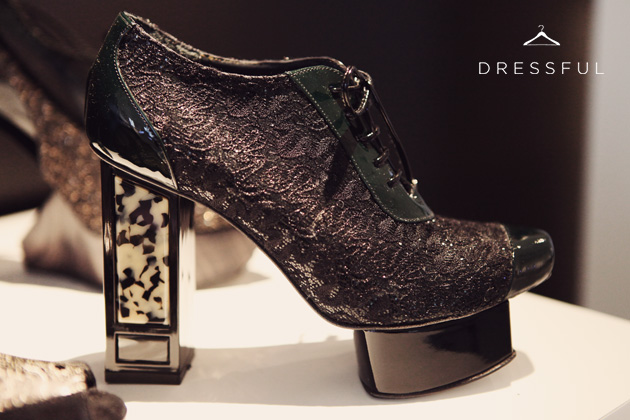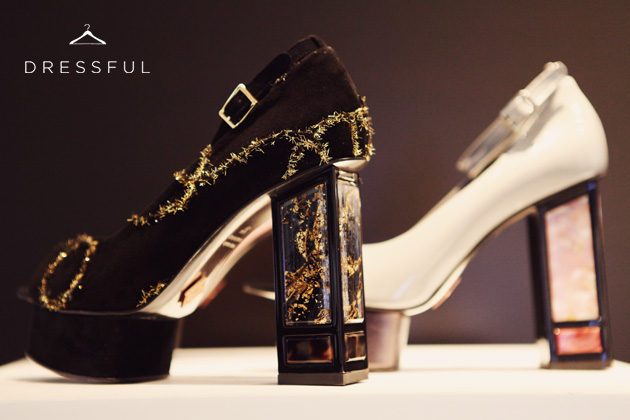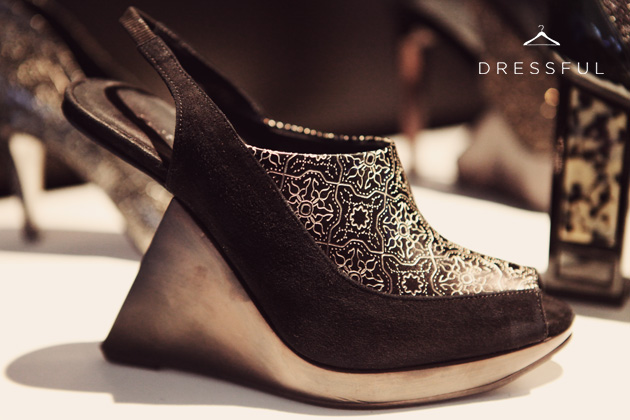 JOANNE STOKER
Because I see an abundance of beautiful clothes and accessories at fashion weeks, my friends often ask if it's difficult for me to constantly be exposed to covetable pieces, all of which I obviously cannot have. The truth is that the more I immerse myself in fashion, the less often I feel the desire to actually buy it. I think it's precisely because I see so much of it – as terribly ephemeral as it makes it all sound, if I skip something I like, there will most likely be a new, similar piece soon that I might like even more. With Joanne Stoker's shoes, however, I immediately knew I need not look any further: the first pair, perhaps in a slightly brighter colorway, might as well be my dream pair.