Last Updated on February 5, 2015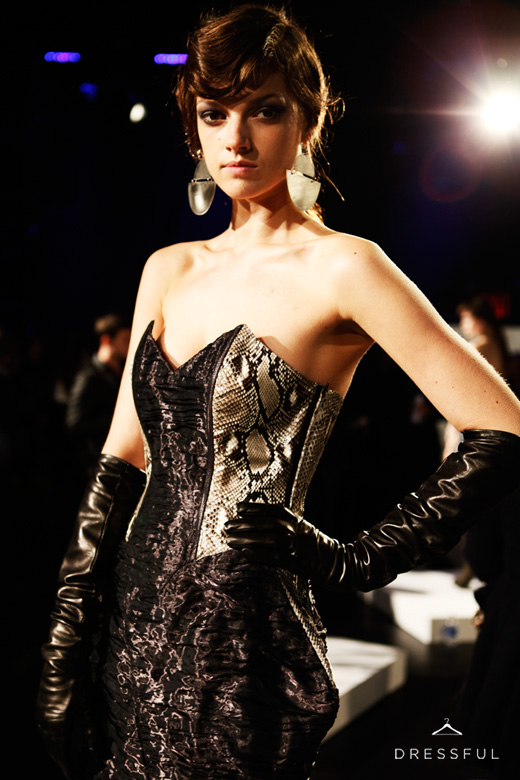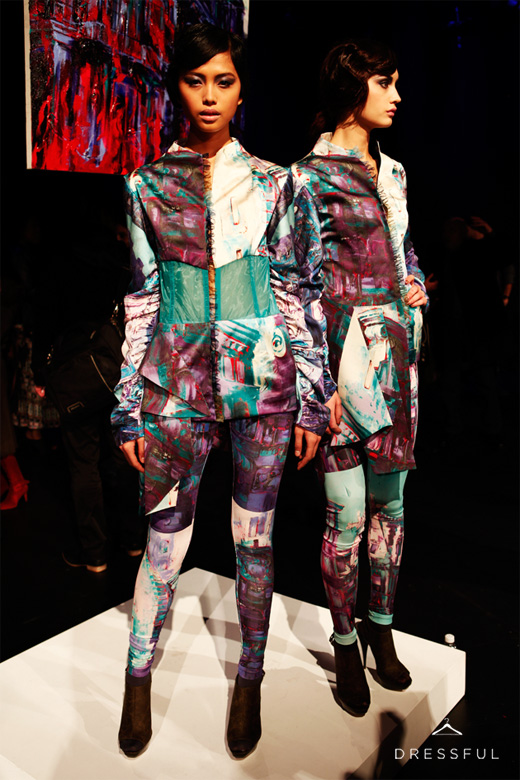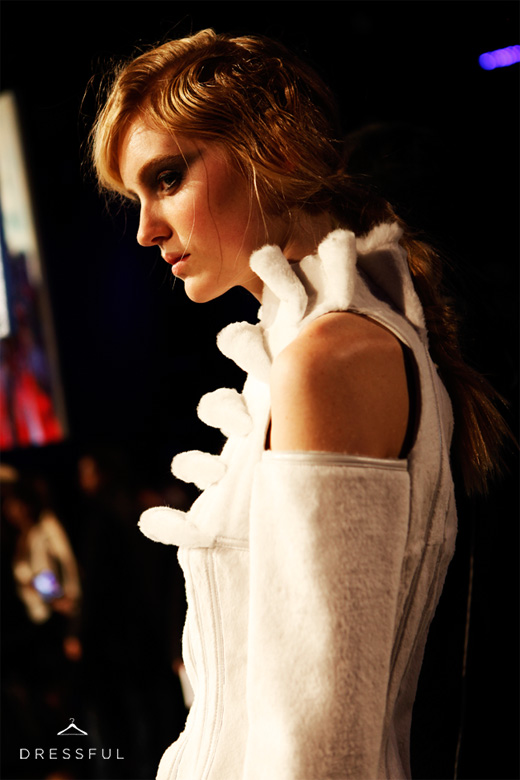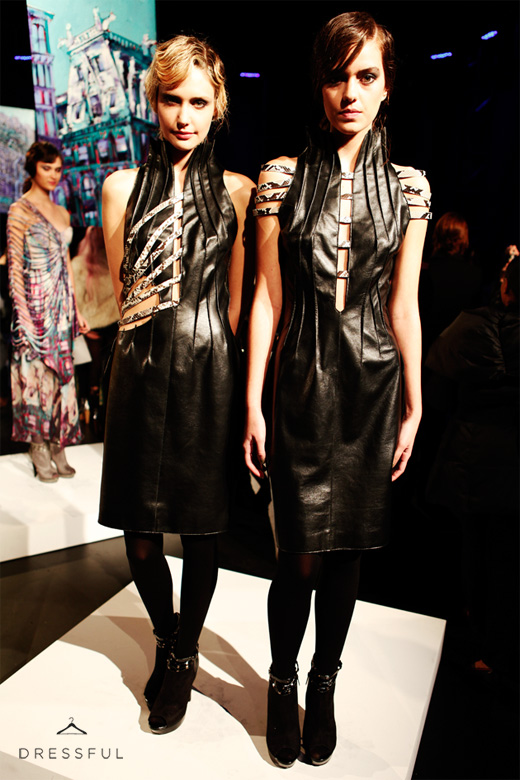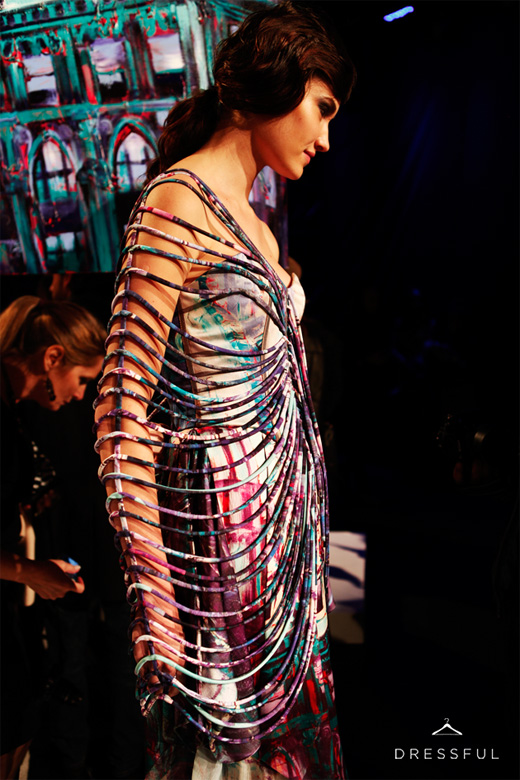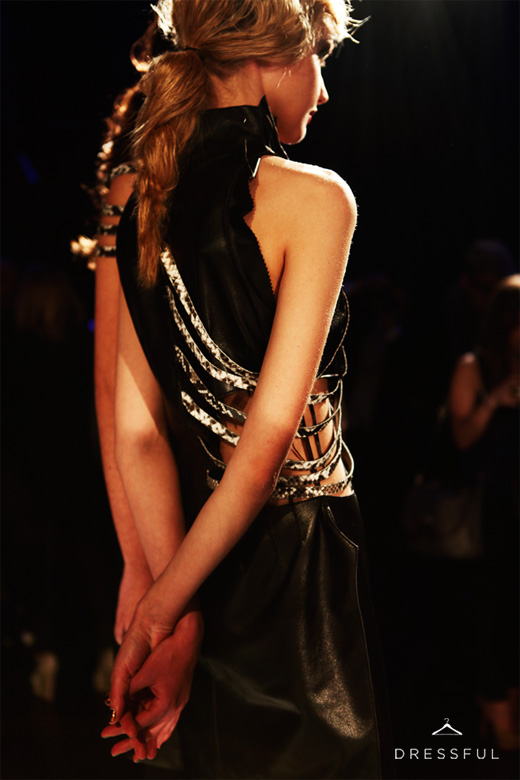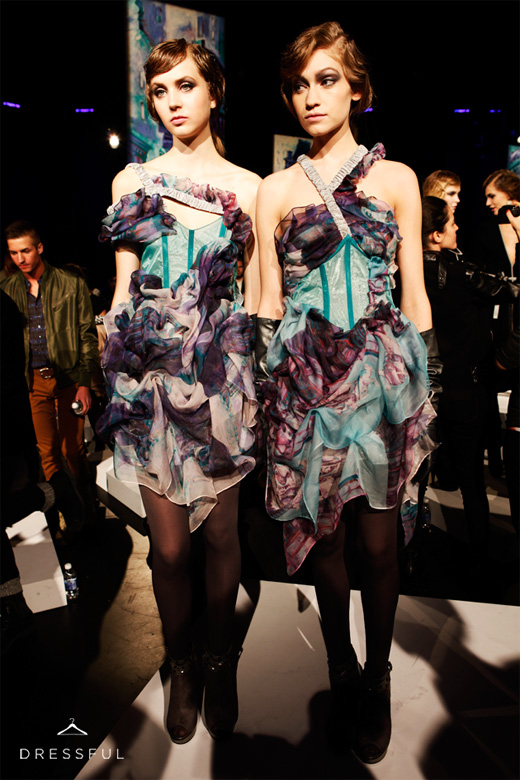 When I attended Katya Leonovich's Spring 2012 presentation at New York Fashion Week last season, I couldn't bring myself to write about it because I thought I hated it. Giving myself some time to think, once fashion week was over, I realized it was one of the best collections I'd seen and that I actually loved it. I think I was confused because Leonovich's Spring 2012 collection encompasses every single characteristic I usually dislike in fashion: at a first glance, it's a disarray of materials, an unruly explosion of colors, inspirations and themes.
In fact, the garments' excellent structure serves as the element that unites everything else into a seamless whole. This is also apparent in Leonovich's Fall 2012 collection, in which she showed architectural pieces ranging from romantic (ruffled chiffon dresses) to aggressive (dress with a big spike on the hip). Some models wore hairstyles reminiscent of the 1920s, proving my assumption that fashion designers continue to be inspired by this era. However, the main inspiration behind the collection is New York City. Leonovich's paintings (she's also a painter, hence all the splashes of colors in her collections) depicting New York buildings hung down from the ceiling. New York is a melting pot as much as Leonovich's collections are, so once again everything comes full circle.
The presentation evoked a strange mood in me (also thanks to dreamy songs that played throughout, such as 2Wicky by Hooverphonic, which mentally transports me to Stealing Beauty, one of my favorite films), so I wandered aimlessly around Lincoln Center afterwards, contemplating New York at night after a long, busy day. Fashion week is much more chaotic this season (I don't remember having to wait 30 minutes to get into presentations last year) and arguably less enjoyable in that there are too many people trying too hard; girls in 8-inch heels with hunched backs, boys wearing studded sunglasses indoors, that "JE DETESTE RODARTE" sweater, lots of cakey make-up. "Every rose has its thorns" rings especially true for fashion week. However, as long as I'm enjoying the collections (which I am), that's all that really matters.