Last Updated on February 18, 2012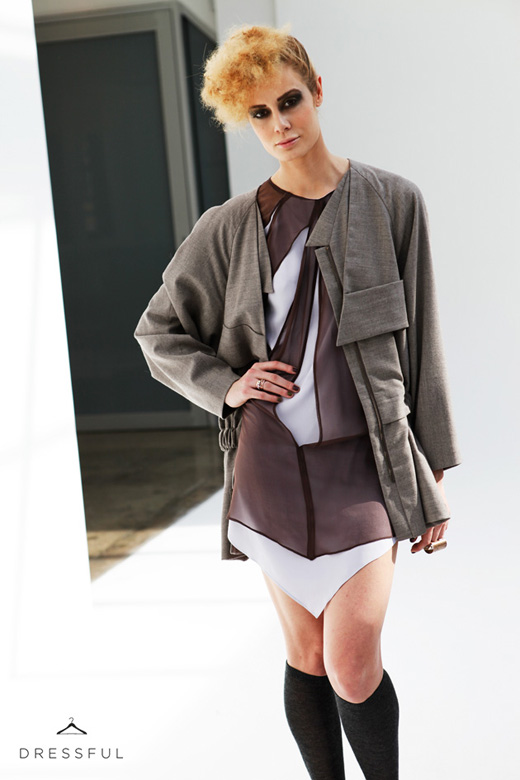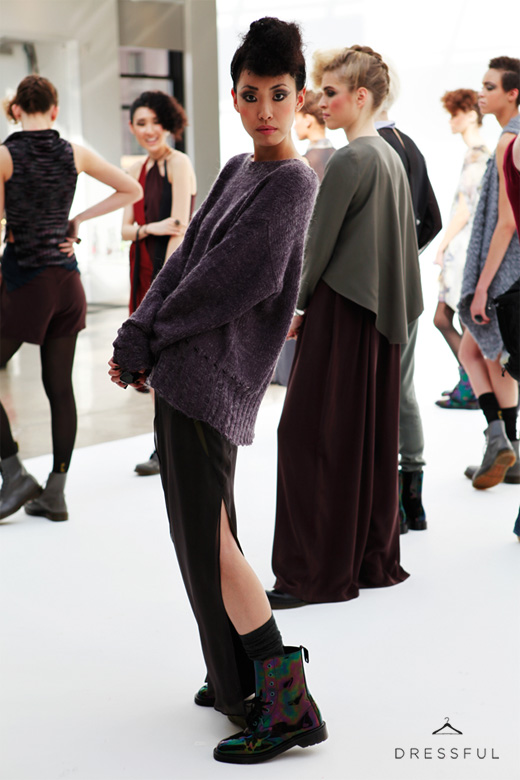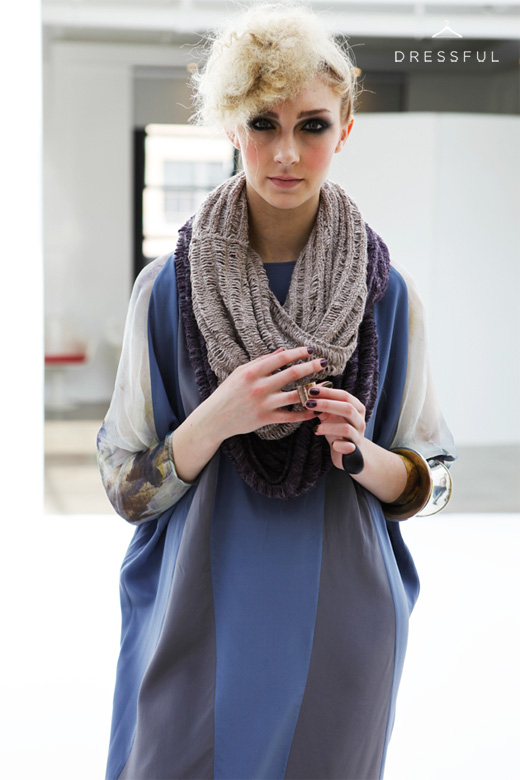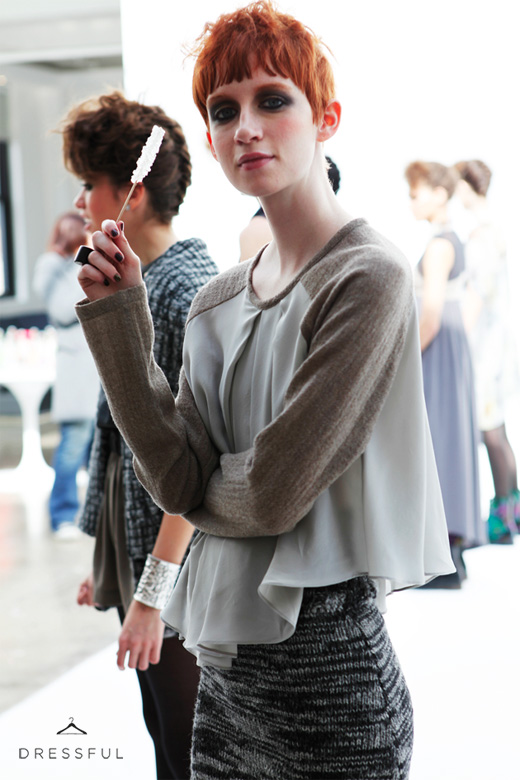 For Fall 2012 Ann Yee introduced knit sweaters, asymmetrical tops and shawls in muted colors; taupe, grey, olive green, brown, violet and - surprisingly - no black, which allowed for a softer overall impression (See, winter can be done in other colors). Yee used silk, lace, chiffon, wool and velvet. I'm fond of silk for fall and winter though it doesn't keep you warm; it has the kind of elegance that I feel aligns perfectly with these seasons.
The collection is very "rebellious teenager", cue Doc Martens (at times even the models stood pigeon-toed and acted goofy), but a well-dressed one. The clothes are smart enough to suggest that this teenager isn't rebelling without a cause; this also ensures they would still find place in her closet once her rebellion phase is over.