Last Updated on January 30, 2013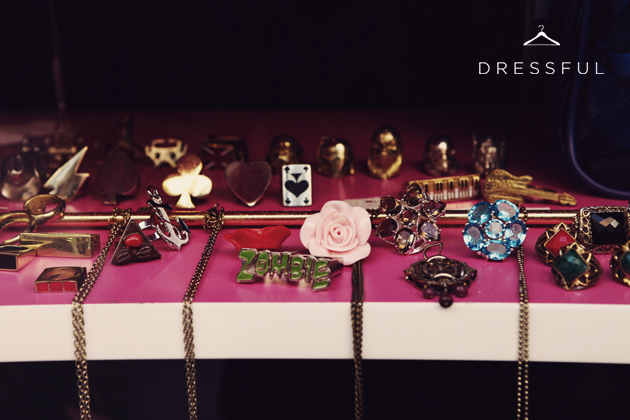 If you've ever been to Venice, you know the shopping is mostly about Venetian masks and Murano glass products (if you haven't been, the beautiful Elegance in Exile exhibition is more than enough reason to go). In the past year little second hand, vintage and consignment shops – from cheap to very expensive – have begun popping up at every corner, permeating the dense atmosphere of Tradition and making the city more in sync with those of us who keep returning to it yearning to be surprised by something new.
Though I rarely wear accessories other than bags, jewelry displays always catch my attention. I took this photo through the window because the shop was closed. It was just before Halloween, hence the zombie ring contributing to a most charming selection. It would be uncharacteristic for Venice, but I'd love if the shop was still there (and open) the next time I visit.