Last Updated on February 4, 2012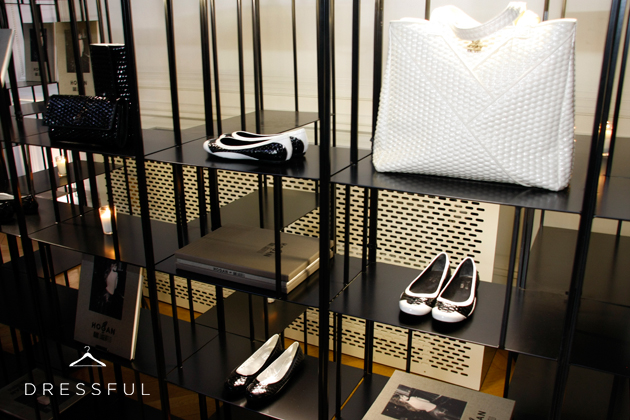 I finished this season's fashion week tour tonight in Paris, attending the presentation of the Hogan by Karl Lagerfeld Spring/Summer 2012 capsule collection at Hôtel Salomon de Rothschild. This is Lagerfeld's third collaboration with Hogan (see my photos of Fall/Winter 2011/2012). A mostly black and white collection is accompanied by a book of sketches and photos of models Bianca Balti and Jacquelyn Jablonski by Lagerfeld.
The pieces were presented on an enormous sleek, black construction spanning across five rooms (the event design was a joint effort of Karl Lagerfeld and Hogan's creative teams). Small white candles added the bit of magic that comes more than handy when you're launching a new collection. There has to be beauty with a pinch of drama. The presentation and the well thought-out collection had (have) both - after all, this is fashion!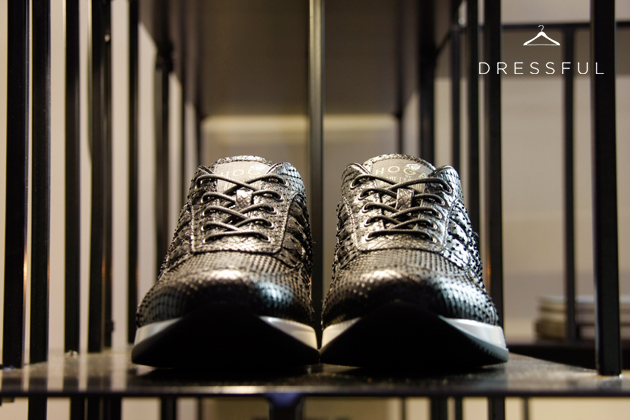 Hogan and Lagerfeld showed sneakers and patent ballet flats whose main theme is wearability. Sneakers are made of black or white python, two-toned nappa leather and rubber - a juxtaposition of luxurious and ordinary materials. You'll appreciate them if you understand the difficulty of coming across sneakers you don't want to immediately dismiss as a fashion crime.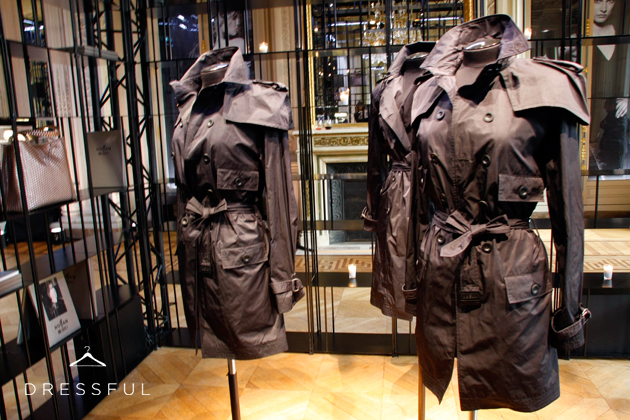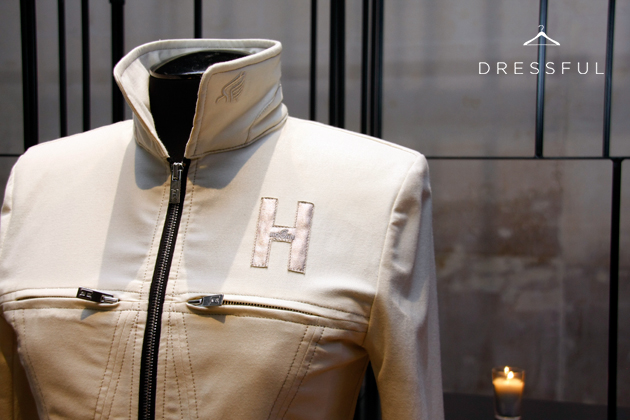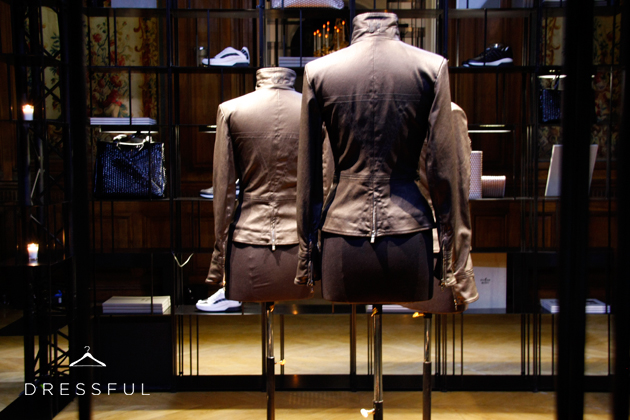 Black technical nylon trench coats and gorgeous fitted soft leather jackets with zippers meant to be worn as a second skin. There are also zippers on the back of the jackets for a better fit. If unzipped, imagine all the ways you can wear them and the new dimension it adds to your outfit!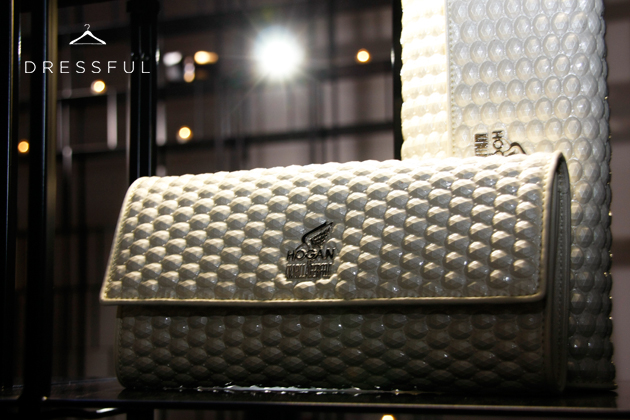 I loved the clutches with a bubble pattern (a similar pattern is also used in larger bags and flats). The collection is incredibly consistent; the pieces create a distinctive, uniform-like look paired with one another - a look that ranges from cosmopolitan to tough rockstar glamour, the latter mostly due to super skinny high rise jeans. It's unmistakably Hogan, but it takes a designer of Lagerfeld's skill to give wearable, practical pieces that oh so necessary pinch of drama.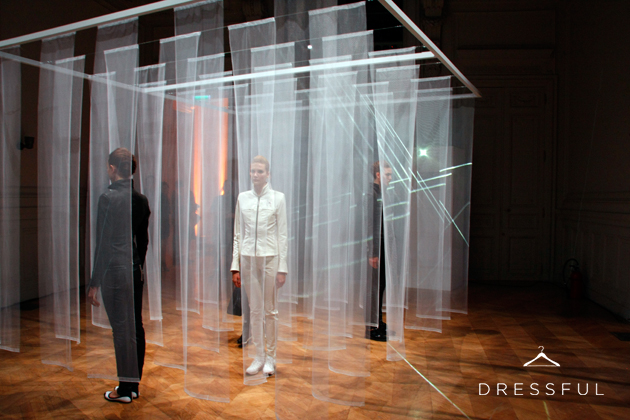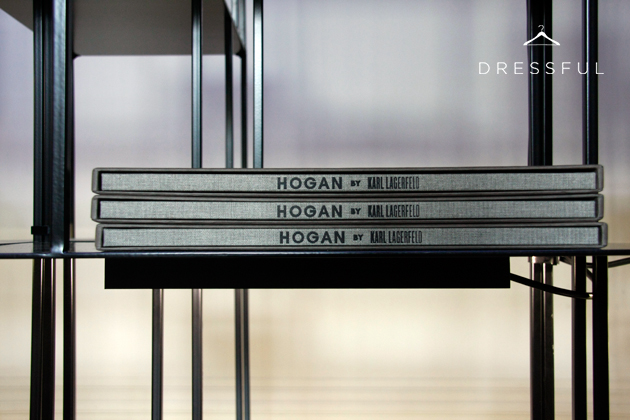 I'm flying back home tomorrow and like half a year ago, I feel sad about leaving Paris so soon, postponing the occasion to have more time for its streets and spirits. It's a beautiful opportunity to come here for fashion week, though, and I wouldn't prefer it any other way. See you next season.