Browsing fashion publications at Paris Charles de Gaulle airport last Saturday, I came across a copy of I Like My Style magazine. I was initially drawn to it because the girl on the cover is wearing all Yohji Yamamoto (à propos Yamamoto's Spring/Summer 2012 collection: this man can do no wrong, and once again I was overcome. Had to state this on the blog as soon as possible ...). I am vary of buying fashion magazines as they take up too much space and I never want to throw them away because they are aesthetic perfection (photography! typography! layout!). However, when I read that I Like My Style is the first user-generated fashion magazine, I knew it had to fly to Ljubljana in my big black bag so I can study it further.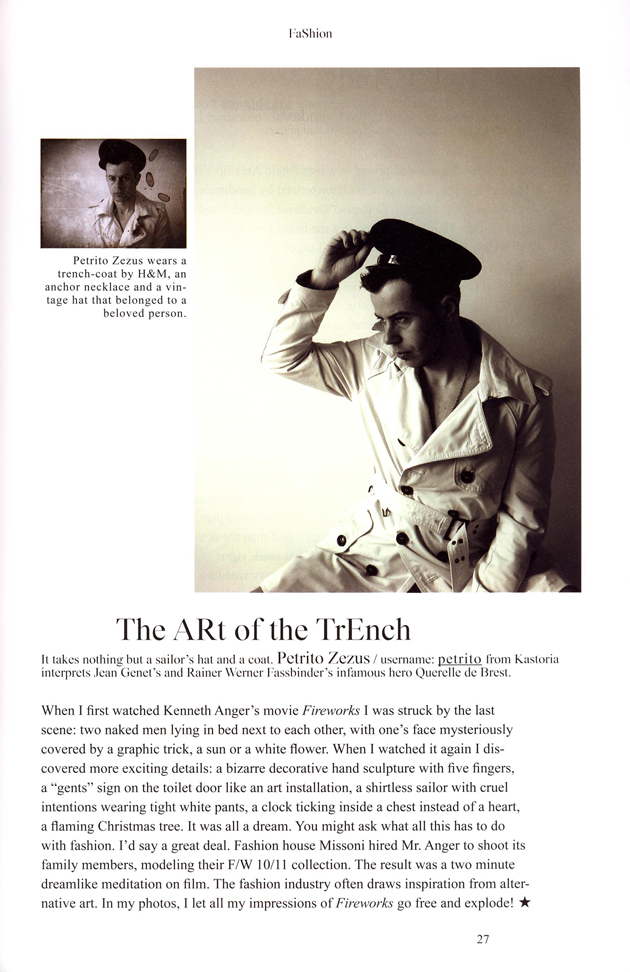 The content of I Like My Style magazine is contributed by members of ilikemystyle.net, a social network where you can upload photos of your outfits and discuss fashion. I Like My Style magazine feels like a crossroads between "traditional" fashion magazines and the democratization (?) of fashion propagated by bloggers and the internet.
Editors-in-chief, Eva Munz and Adriano Sack, understand that today's readers want personal, subjective voices and distinctive, genuine style. They give them just what they like, packed in a magazine that, coincidentally, does not take up much space due to its small format. A big plus since all the cool people, including many contributors to the magazine, live in shoebox apartments in major world cities with sky-high real estate prices.
Notable content includes a hilarious section of cell phone photos taken by ILMS members in dressing rooms of high-end stores, little interviews where apart from other information everyone also gives their Zodiac sign, a comprehensive "school of fashion" with Rodarte, text chats where two members exchange views on issues like plastic surgery and skin whitening in Asia, and an 8-page editorial featuring eye glasses mounted on vegetables.
There are several articles (one of them by Aliona Doletskaya, former editor-in-chief of Vogue Russia) but they are short, written in stream of consciousness mode, and they don't delve deep in the way well-researched articles in "traditional" fashion magazines would. I would have loved to read a longer article or five, but my conclusion is that people today have increasingly less time, attention span and will to read, so it makes sense that I Like My Style magazine is mostly visual.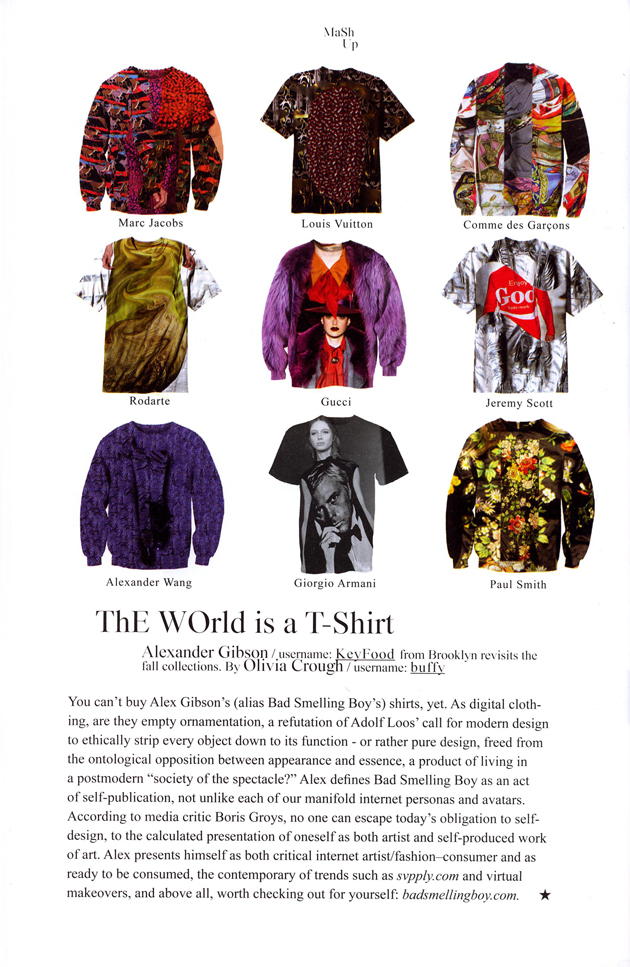 The biggest value (and potential) of I Like My Style magazine is the fresh, unedited ideas it communicates to an audience larger than just members of ilikemystyle.net. While there has to be a certain amount of control should you want the magazine to be a complete work, I hope I Like My Style will not progress in a more editorially restrictive direction. In the right context, blurry photos, ruined make-up and sometimes slightly off grammar are indispensable.