Last Updated on August 15, 2011
I want to write about fall collections, but thinking about warm clothes in proverbially neutral colorways borders on impossible when you spend your afternoons at the beach so you don't have to deal with the fact that air condition in your room is broken. I'm at the seaside and life couldn't be easier (forgetting A/C's bad manners for a sec), but the new collections are tempting me so much I wish I could put my vacation on hold for a few days and whisk off to Milan to see the clothes in life, up close and personal. The sea can wait.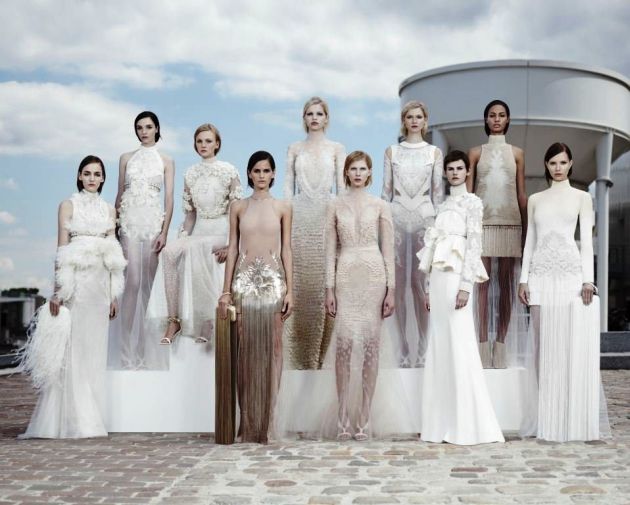 Givenchy Fall 2011 Haute Couture by Riccardo Tisci is the compromise between my pastoral maritime state of mind and most earnest wish to dive into the next season head-first. White reminds me of summer (though it's just as beautiful in winter, I'm fascinated with the idea of wearing white so you blend in with snow ...), and so does the lightweight spirit these dresses exude through images. My initial reaction to the above photo, though seen only on a small laptop screen, was "angelic". When I saw the details, the exquisite craftmanship, I realized this collection is the kind of perfect beauty most of fashion aspires to, though it will not always admit it. Dresses for entities that transcend your regular European princesses and Hollywood actresses.
[youtube]http://www.youtube.com/watch?v=wGSvhaCy3_g[/youtube]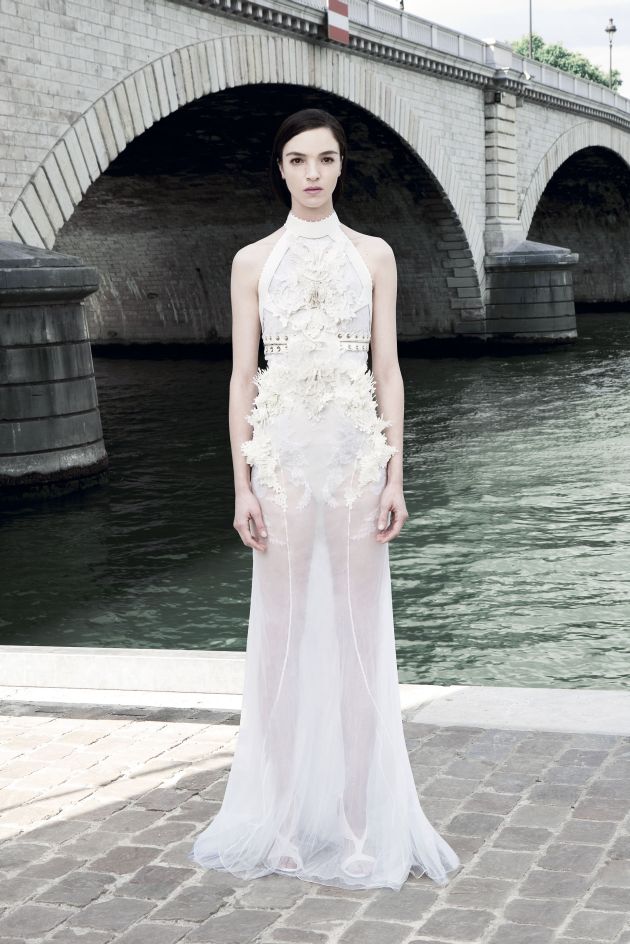 In context of Tisci's past haute couture collections for Givenchy, this one is earning him remarks that we've been seeing the same gorgeous embellished dresses for at least 2 seasons. Tisci ditching runway couture shows in favor of smaller presentations tells me he prefers a more intimate approach to couture, releasing only a few images for the public and focusing on the women who will actually buy his designs. Therefore, it makes sense the dresses are tailored to their respective wearers, literally and metaphorically. Tisci understands his clients' taste, he knows what women feel beautiful in, and if that's not success in itself, I don't know what is. His couture is not his flight of fancy. Rather, its mission is to provide a glimpse of eternity to women from the secret world where haute couture is lived, not admired from afar.