Last Updated on January 30, 2013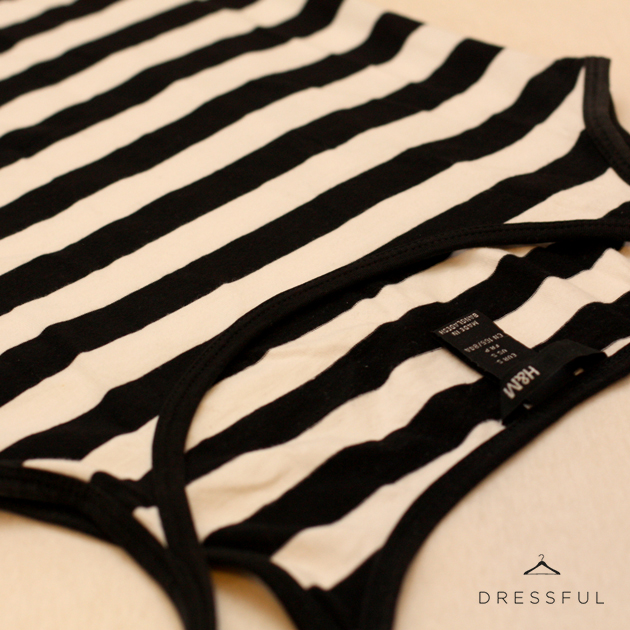 1. Stripe top. I can't get away from varieties of sailor chic at the seaside, probably because it doesn't require any complex renditions. The city inspires (challenges, provokes ...) me to dress up, seaside not so much. I think the secret of sailor chic really is that it's so versatile, it doesn't look out of place on the beach nor when you're out on the town in the evening. It saves you when you don't want to spend too much time getting dolled up in the heat, but you still want to look nice. And it's neutral enough to suit everyone, though it's up to you to decide whether that's good or not.
2. Books. I've read more than 200 books in the past 2 months for university, but after I had taken my last exam, I went straight to the library to borrow more. Summer vacation is always the perfect opportunity to catch up on those books you didn't have time to read through the year. Currently on the menu: The Picture of Dorian Gray for the nth time.
3. Sunglasses. My love for sunglasses stems from the fact that you can use them for so many occasions, out of which their primary purpose - protecting your eyes from sun - is actually the most boring. Sunglasses are for when you don't want attention, when you want a ton of attention, when you want to cover up the consequences of last night's partying, when you're too lazy to put on make-up, when you'd prefer somebody doesn't find out you've had your eyes on them all day, when you feel like a celebrity and wear sunglasses indoors.
With this particular Alain Mikli pair, the uninitiated always tease me I'm wearing them upside down.