Dear friends,
I have some wonderful news to share with you. I saw the Emporio Armani Fall/Winter 2011/2012 show in Milan this morning. I had wanted to let you know I'd be attending before I left for Milan, but I ran out of time.
The show was one of the most beautiful experiences in my life. I'm extremely honored, grateful and happy to have been a part of it.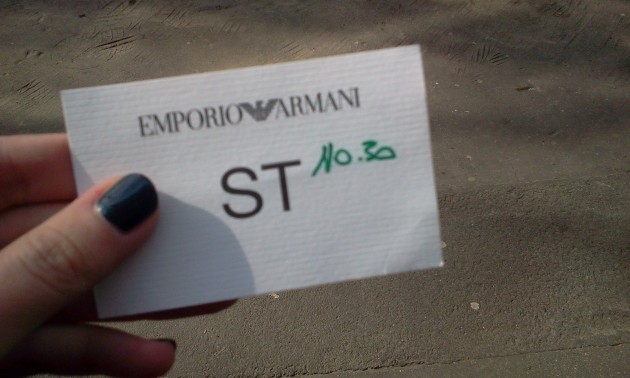 Expect a more detailed update on Monday!