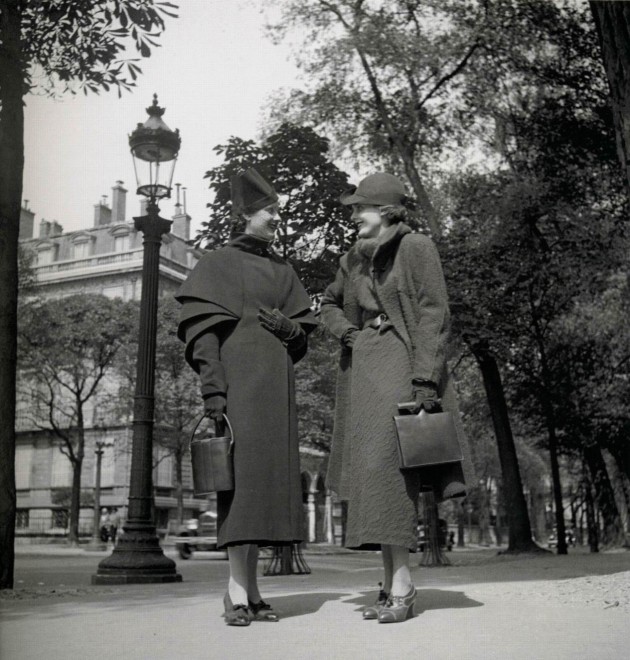 Elsa Schiaparelli designs, 1934
I've always admired Elsa Schiaparelli's ability to transform the quotidian into the quirky. Looking at her designs in the time of Lady Gaga and the ever-present need to shock and be shocked, they might not seem as off the hook as they once had, but they definitely haven't lost their charm.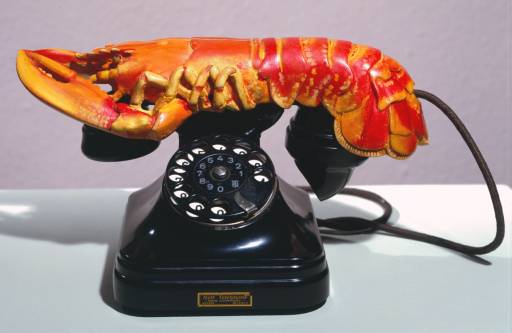 Lobster phone: Collaboration with Salvador Dalí, 1937
For those unfamiliar with Schiaparelli, she's best described as the surrealist Coco Chanel. The two were actually rivals in Paris, although the social circles they moved in (and even their work - Chanel was minimalist, Schiaparelli flamboyant) couldn't have been more different.
The first photo found me amidst a stream of thoughts (actually laments) on how it's damn near impossible to look like a stylish individual in cold and soaking weather. In winter I'm usually shooting for outfits similar to the ladies' above (i.e. as much non-robust coats and footwear as possible). Most of the time they don't work in practice because in this city dry winter is a very abstract concept.
Should you want to spice up the dreary winter, however, another Schiaparelli idea comes in handy: ornamented buttons. Underrated much?