Last Updated on January 30, 2013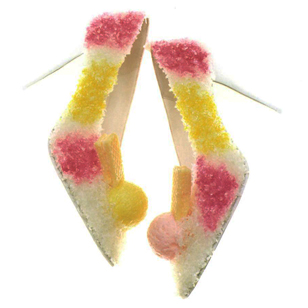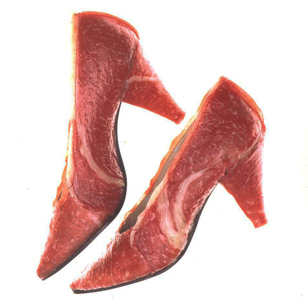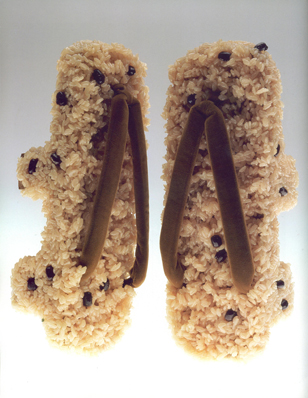 Clockwise: ice-cream sundae shoes, meat shoes, red-bean rice shoes.
Before Lady Gaga's meat dress, there were Tokio Kumagai's meat shoes.
Shoe designer Tokio Kumagai first produced his Shoes to eat (Taberu kutsu) series in 1982, reviving Elsa Schiaparelli's trompe l'oeil technique from the 1930s. As the title would suggest, the shoes were not edible. Kumagai created them using Japanese plastic food-sample production methods.
I'd love to see edible miniature versions of these shoes being sold in vending machines alongside fancy Japanese snacks.
P.S. A propos Lady Gaga's meat dress – it's not so much an issue of originality as it's a question of whether everything has been done in fashion already. Forget luxury brand management Master's degrees, fashion innovation is what's going to matter in the long run.