In the midst of colourful Christmas-time shops overflowing with decorations, each window of Stephen Jones' millinery salon in Covent Garden displays only two hats against white background. In the left window sits a ladies headpiece made of what is best described as cerulean blue leafs reaching up to the sky. It's so extraordinary that even the plain black bowler hat next to it begins to seem suspicious.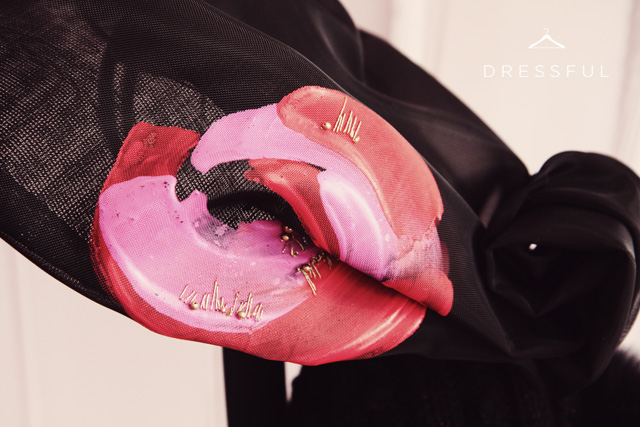 Stephen Jones is Britain's most famous milliner next to Philip Treacy. His whimsical, witty and playful hats are made in the workshop in the basement of the salon, with a pinch of surrealism that reminds me of Elsa Schiaparelli. The milliner's other connection to surrealism is Gala Dalí, who used to be his client. More contemporary fans include Madonna, Dita Von Teese, Gwen Stefani, Kylie Minogue, and the late Isabella Blow and Anna Piaggi.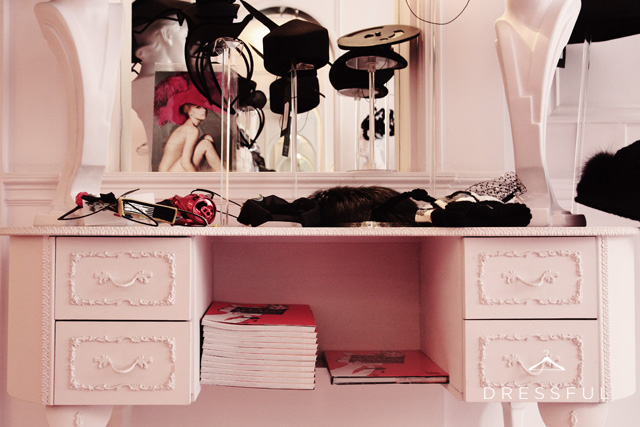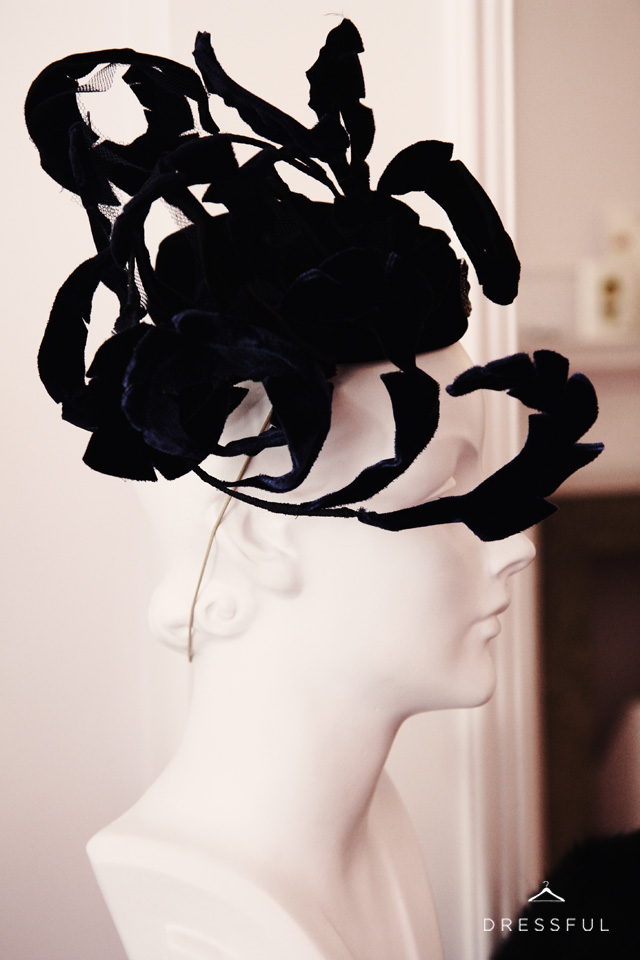 In 30 years of designing, Stephen Jones has worked with almost every major fashion house you can think of. He's been getting a lot of press lately for his collaborations with Marc Jacobs, both on Jacobs' eponymous line and his Autumn/Winter 2012 collection for Louis Vuitton. However, many still remember Jones for his 15-year contribution to the opulent theatrics of John Galliano's Dior.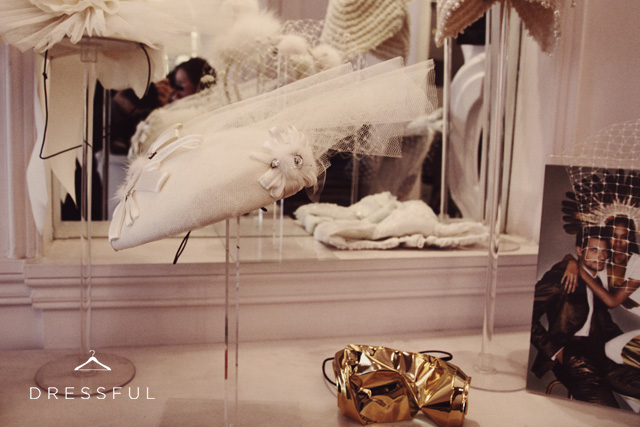 The runway is a show, therefore it can afford the exaggeration that has little place in everyday life. As I learned upon my visit to the salon, Stephen Jones' hats for people like you and me are not toned-down versions of his runway pieces. They retain the same complexity and sense of humour. I imagine wearing a Stephen Jones hat is like walking on your own small runway.