Last Updated on February 10, 2015
Let me guess. Your blog is too unimportant to get fashion week tickets. You don't know anyone who can get you into shows. You've thought about lying to PRs about your traffic stats, but you have morals. Don't fret! With a bit of luck and plenty of confidence, you can infiltrate fashion week without a ticket.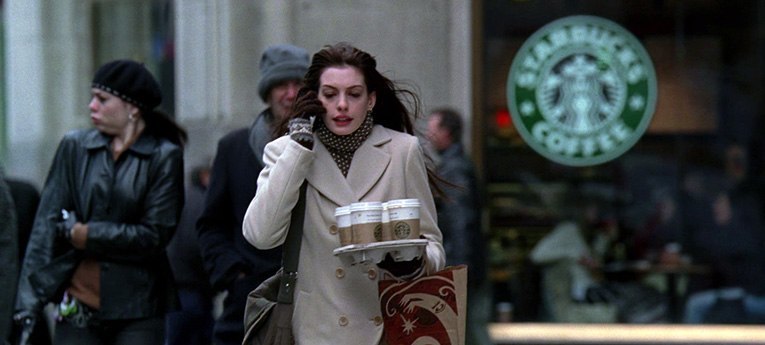 1. Assist a fashion VIP
Offer to assist an editor, stylist, buyer or journalist during fashion week. Get in touch with them on Twitter or email them. At least 50% of your message should be unadulterated flattery.
What exactly will be your job? Mostly using superpowers you never knew you had to maintain your person's schedule. You think the shows are hectic, wait for the dinners and parties and launches.
You'll be doing coffee runs, carrying her handbag and liaising with drivers and cabbies. You will not get paid. But you'll get into the bread and butter of fashion week.
2. Volunteer as a dresser
If you don't have the ambition (or superpowers) to assist a VIP, go dress models. A few days before the show, brands are all over Facebook looking for people to help backstage, so this should be easy. Also, unpaid.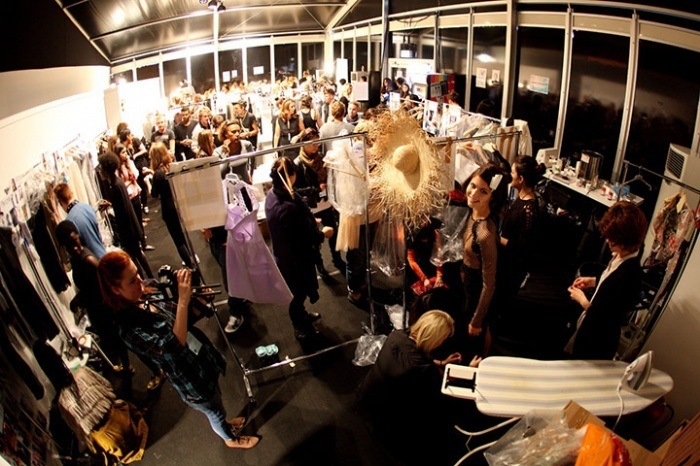 3. Sneak in through backstage
Sometimes you'll stumble upon a backstage entrance unmanned by security. Resist euphoria and high-fiving yourself. Just go straight in before the bouncers return from their lunch break.
If security is there, put on an attitude that would make Anna Wintour shiver. Walk past them like a boss. Confidence is your all-access pass.
[tweet_box]Confidence is your fashion week all-access pass.[/tweet_box]
In the chaos that is backstage, you don't want to look like you have no idea what you're doing there. Take pictures ("photographer"), stare down at your phone ("VIP") or doodle in a notebook ("journalist"). Don't get in people's way.
If you don't have the gall to do this, make friends with models on social media. You need to plan this well in advance. Don't wait until two days before fashion week. Models won't feel obliged to take you backstage after one tweet.
4. Slip in with a group of legitimate guests
At larger shows you'll see hordes of people trying to get past security or PRs. Squeeze yourself in the middle of the herd and go with the flow.
How to pull this off? Blend with the crowd. Wear a presentable but not showy outfit. Accessorize with big dark sunglasses. Avoid colours that aren't black.
[tweet_box]Fashion week crashing essentials: big black sunglasses and perma-scowl.[/tweet_box]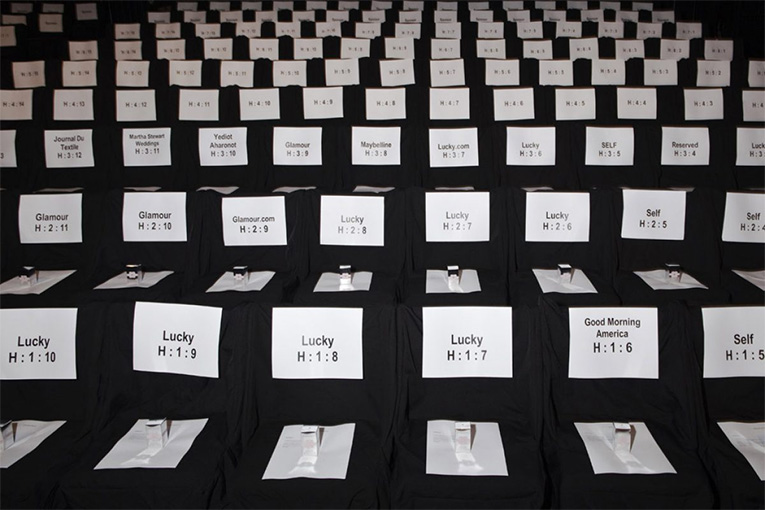 5. Ask to get into standing room
Join the queue and wait till you get face-to-face with the publicist. Tell her that you'd love to see the show but don't have a ticket. For the love of Chanel, don't ask for a seat.
If there are no PR people, only bouncers, forget it.
It's crucial that you exude the right balance of politeness and enthusiasm. If possible, wear something by the designer you want to see. Don't wear anything that Suzy Menkes might describe as "peacocky".
The commoner that you are, the possibility of the publicist refusing you entry is high. But some publicists are nice. They tell you to step aside and wait. You'll be surrounded with a bunch of fashion nerds just like yourself. Right before the show begins, the publicist will usher you in. Any empty seats are yours for the taking. (A few years ago, I did this in Paris at Yohji Yamamoto)
6. Adopt a discarded press pass
Many photographers and TV crews come to fashion week for a day only. They pick up their press passes, do their thing, throw away the press passes and leave.
To secure a press pass, keep your eyes peeled on the floor of the photographers' entrance and its vicinity. Don't shy away from rubbish bin inspection. When you find a press pass, it'll feel much like picking up, well, trash, only with a mission.
If you use a pass that screams "PHOTOGRAPHER", make sure you have a DSLR camera on you.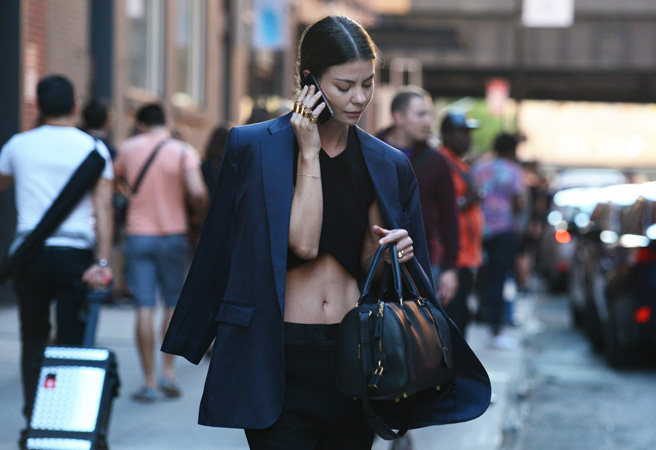 7. Say you're from Vogue
This one's kind of funny. Publicists don't like to offend VIPs by asking their name and credentials ("Don't you know who I am?"). This means that sometimes they end up giving access to show crashers.
In comparison with a furious VIP hurling abuse, a show crasher is benign. It's not like you'll report them to HR.
If you say you're from Vogue, you absolutely must look like a Vogue employee. Of course, Vogue employees don't always look immaculate. But you don't want to arouse the vigilant publicist's suspicion with your unkemptness.
How to get the Vogue look in three simple steps:
1. Look at the masthead and find the people whose job title includes "Editor" on Instagram
2. Copy their outfits, make-up and hair
3. Throw a jacket over your shoulders and pretend you're in the midst of an important phone call
BONUS FASHION WEEK TIP:
In case of emergency, deploy unadulterated flattery. It always works.
[tweet_box]No. 1 fashion week crashing tip: deploy unadulterated flattery. It always works.[/tweet_box]
P.S. Being a young gay man will increase your success rate at all of the above by approximately 85%.