Last Updated on February 25, 2014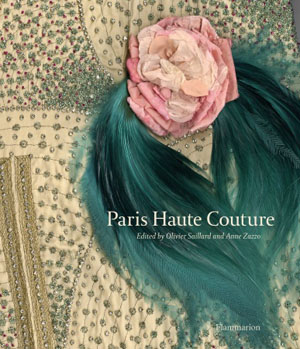 The world of haute couture (high fashion) is clouded in mystery. People wonder what the true definition of haute couture is and whether it belongs too much to the past to still be relevant in this post-postmodern world. Without buying haute couture clothes, the prerequisite for which is being vastly rich, it seems impossible to gain insight into this most art-like form of fashion.
The second best thing to owning haute couture is reading about it. Paris Haute Couture by Olivier Saillard and Anne Zazzo, respectively director and curator at the Galliera museum in Paris, is the most comprehensive guide to haute couture, from its emergence in the second half of the 19th century to the present, that I've read. The book doubles as the catalogue for the eponymous exhibition that took place in Paris in 2013, boasting a wealth of beautiful large photos of haute couture looks from Galliera's permanent collection.
The texts, contributed by fashion writers and historians, are academic and thoroughly researched, revealing the secrets of artisanal ateliers where accessories are made by hand from the most luxurious materials, the hierarchy of haute couture salons, perfumes, labels, fashion branding, and how haute couture evolved over decades. Paris Haute Couture speaks exhaustively of topics that we associate with contemporary fashion, but have little idea of how it all came to be. A must-read for those interested in the less fleeting side of fashion.