Last Updated on July 19, 2022

Breaking news
Fendi Autumn/Winter 2014 was the first catwalk show ever to have been filmed by drones. While technologically exciting, I can't imagine how uncomfortable it must have been for the audience and models — as if the multitude of iPads and camera flashes blocking and blinding people's view wasn't annoying enough.
*
The ninth issue of everyone's favourite non-fashiony magazine, The Gentlewoman, is out — and Vivienne Westwood is the cover girl. I suppose this is the surprise I was talking about in last week's installment of This week in fashion. I swear I hadn't known!
*
Ten pieces from Jeremy Scott's first collection for Moschino went on sale at London boutique Browns the day after the catwalk show. The collection may be intended for next autumn and winter, but it fits the current London weather just fine. The whole "showing collections seven months ahead" shebang just doesn't make sense any more.
Good reads
Visual feast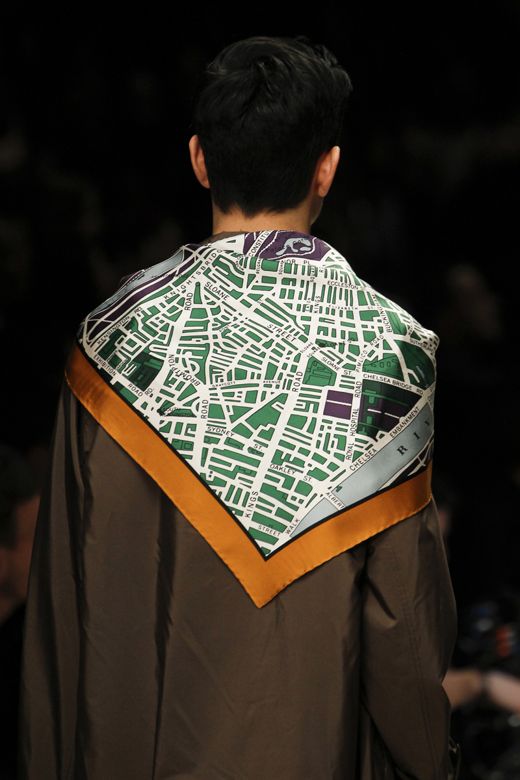 Burberry Autumn/Winter 2014 London map scarf