Last Updated on June 11, 2013
Although I'm online pretty much 24/7, it wasn't until the afternoon, when I picked up a copy of the Evening Standard (a free daily newspaper distributed across London), that I learned Burberry CEO Angela Ahrendts has been announced as the highest-paid executive in Britain. She earned a whopping £16.9 million last year.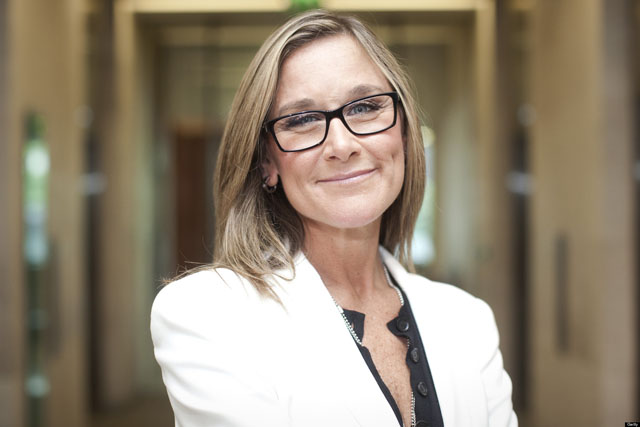 Angela Ahrendts; photo from the Huffington Post
This is incredible and encouraging news because Ahrendts is the first woman ever to top the list. Also, while the media portrays fashion as a female-dominated industry, the truth is that on the executive level, women are still in the minority. This makes Angela Ahrendts a great rolemodel and her story even more important.
Somewhat ironically, three pages before the Angela Ahrendts article, the Evening Standard ran a snippet about Russian supermodel Natalia Vodianova, who says she's "not really a feminist" and that "feminism is kind of a new F word."
I wish that before making statements about feminism, people would take five seconds out of their lives to google it and discover that feminism is about women having equal rights as men, not female superiority, hating men or any such nonsense.
Don't forget feminism has had a whole lot to do with why Angela Ahrendts can be Britain's highest-paid executive today.