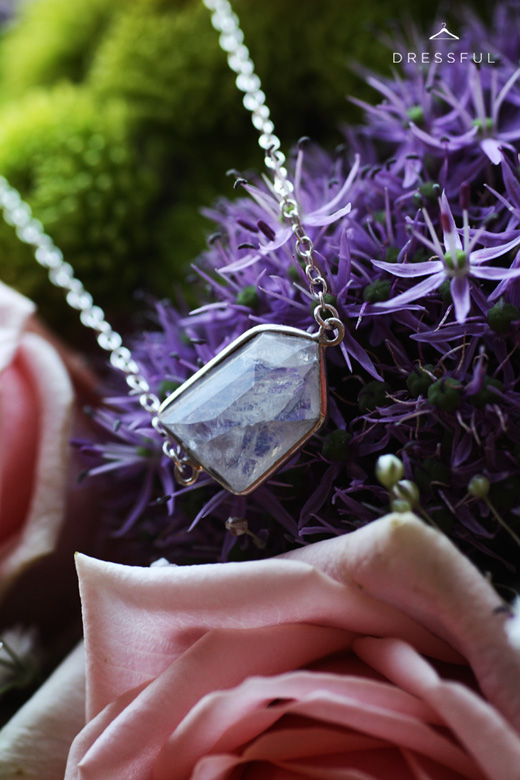 BunnyBeCool moonstone pendant necklace
When Agnes, the brain and hands behind independent jewelry brand BunnyBeCool, first wrote me a few months ago, I was intrigued by her fusion of ethnic and contemporary inspirations. While the spiritual world of North American Indians might be the only thing Quentin Tarantino has yet to reference in his movies, BunnyBeCool blends both with a philosophy that life is about finding the person we long to be. I believe that fashion is the same: every new pair of shoes, every new dress, every new accessory is a reinvention of sorts, more attuned to who you are exactly in this moment in time than what you already have in your closet.
The moonstone pendant necklace that Agnes sent me corresponds with my wish for an elegant, delicate and easily wearable accessory, the gem reflecting colors depending on the surface beneath. I was never a chunky jewelry girl, but finding the opposite that isn't completely bland can be a quest. Voilà my summer reinvention!