Last Updated on January 16, 2012
I've been obsessed with red all winter, not kitschy Christmas ornaments red paired with the impotent green of dying trees, but luxurious, deep, expensive red. I found it an alluring alternative to black because when rich enough, red is just as serious and more than a little enigmatic.
A color reserved for the upper echelons of beauty.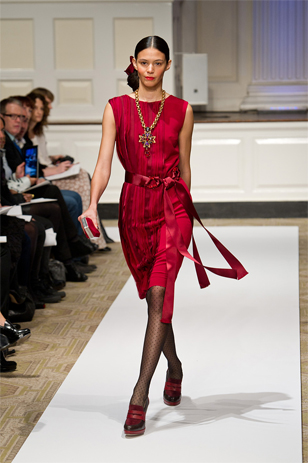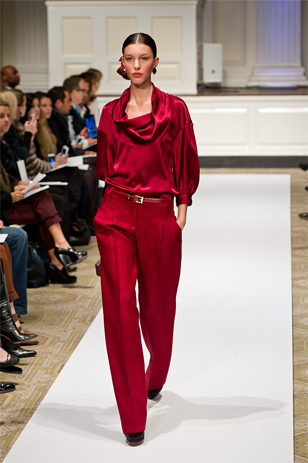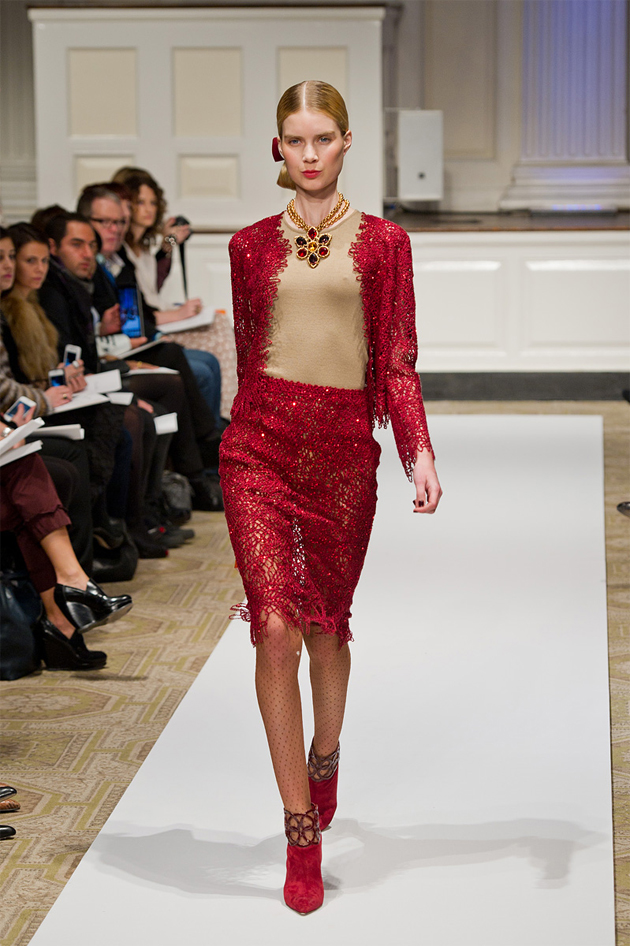 These looks from Oscar de la Renta's Pre-Fall 2012 collection carry the same poem of red as urban glamorous opulence. How perfectly would they fit in at dimly-lit dinner parties in icy Paris and New York? Occasions where you can never be overdressed, where it's only natural to bury yourself neck-deep in diamonds. While it might seem I'm getting carried away by my romantic imagination, de la Renta's clothes are a dream standing firmly on the ground. Perhaps they know better than me.