Last Updated on February 18, 2012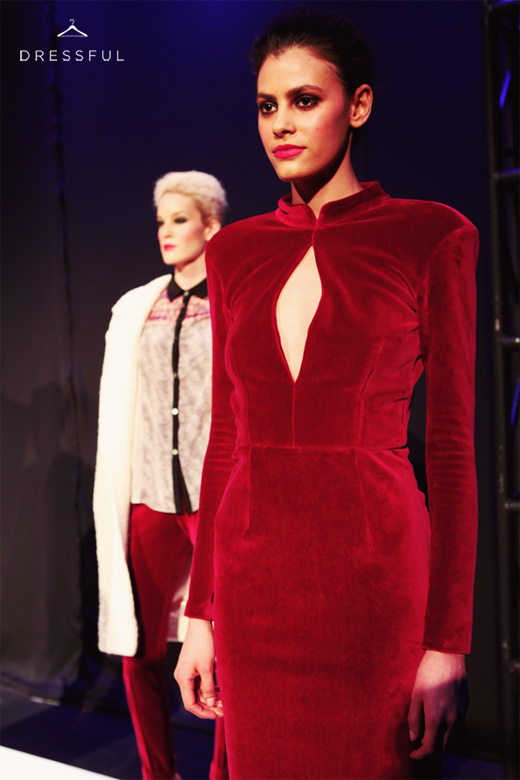 This is the rich red velvet dress I was dreaming about all winter.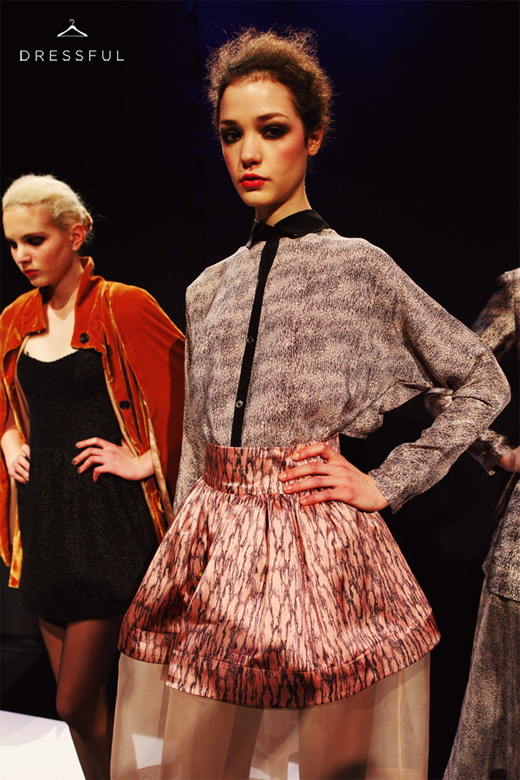 Suzanne Rae Fall 2012 was the last presentation I attended at New York Fashion Week. According to press notes, the collection was inspired by the spirits of Jim Morrison, Aldous Huxley and William Blake - very rock 'n' roll poetic. Approaching the end of fashion week, collections start to blend together in your mind, however Rae's pieces stood out for their whimsical romanticism. I loved her eco rendition of the fox stole, the collars (fringed and Mandarin) and the refined cream white dress with batwing sleeves. Rae's mix of different (you'd think mutually exclusive) inspirations was the stepping stone towards a unique vision I haven't seen in any other NYFW collection.