Last Updated on January 30, 2013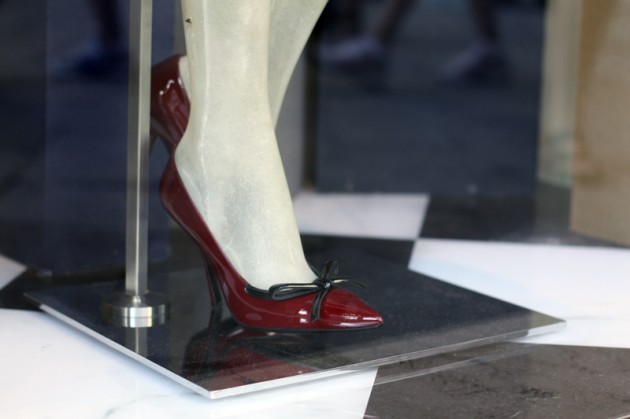 The general consensus of fashionistas mourning the fact that round toes are slowly gravitating towards their demise is that Miuccia was the only one who did pointy right this season. I spotted these now already canonized pumps at Prada's store in Venice last weekend; although they initially seemed restricting and conservative when I saw them online, they really are much lovelier in life. Still, I suspect their vamp factor will be a tough challenge for many women.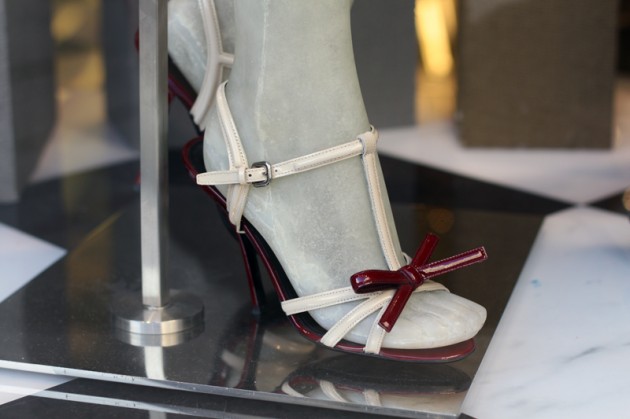 Despite the fact that Prada wants you to wear shoes from this collection with thick tweedy socks, I am half amused they are intended for lower temperatures. Deep crimson red, too bold to be worn in heat, is the only aspect of these sandals foreseeing the inevitable cold and rainy days that await us in the Northern Hemisphere.
Update: Lilly sent me a link to these double bow patent Miu Miu pumps. Definitely the best pointy shoe of the season!