Last Updated on September 28, 2011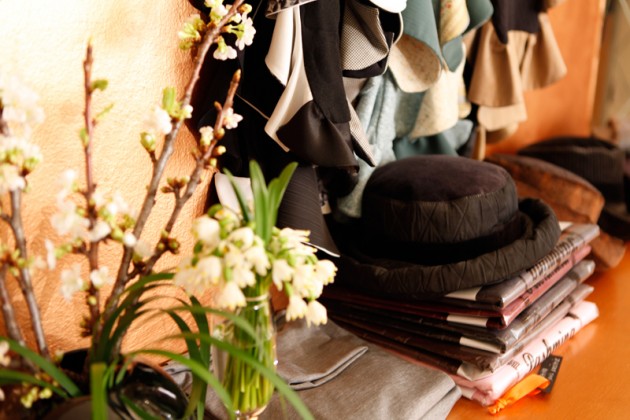 The world of fashion thrives on change. The opposite can be said for my personal fashion world.
When I was about 15, I noted in my moleskine (it was when moleskines were just becoming cool, not that I harbor too much resentment when what I'm into becomes mainstream though) that I liked my clothes and accessories to be eccentric, cute and practical. I've since worn a fair share of pieces that can be described with entirely different adjectives. However, is it a coincidence that even after all this time "eccentric, cute and practical" is still an ongoing theme in most of my favorite pieces?
My fashion places of fascination remain the same for years as well. There are four: Mojca Makuc (clothes) and Marjeta Grošelj (bags) shops in Ljubljana, Kobali (hats) shop in Zagreb (all of which I'd like to write about some more in the future) and Giorgio Armani headquarters in Milan, Via Borgonuovo. (Like many other buildings in the center of Milan, the headquarters have such a mysterious feeling to them you cannot imagine people actually go inside every day and work there. It's too ordinary. The walls and doors inevitably make you think of secret courtyards, marble, gardens and fountains and suddenly you catch yourself wishing you were a part of that world too.)
Sometimes I think still enjoying wearing things I bought in my mid-teens and getting the same thrill about my favorite places is kind of sentimental, but really it's an anchor. It's how fashion doesn't get overwhelming for me though it's changing at the most frenetic pace.