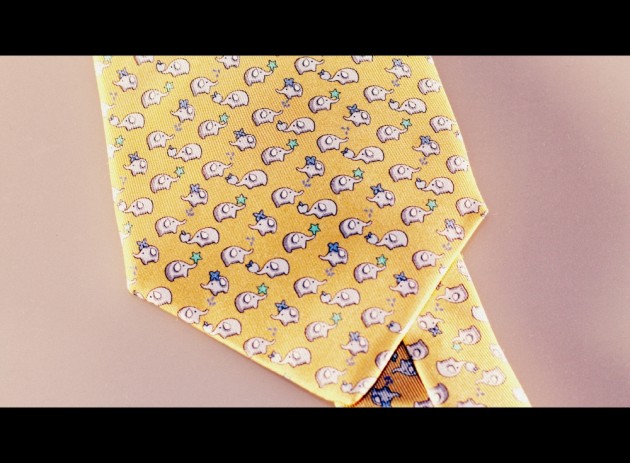 FLORENCE, ITALY
I fell in love with Salvatore Ferragamo ties as a child in Florence. On my first visit to a Ferragamo store I discovered colorful silk foulards kept in sleek wooden drawers. I imagined myself wearing them years later, when I'd be grown up and a lady. We had nothing in common then, but I was sure that in the future I'd shape myself my style into something worthy of such beauty.
Below the foulards was a drawer full of their male counterparts, equally colorful ties. They were strewn with a variety of incredibly cute motifs, mostly little animals. Unlike the foulards I could connect to them immediately. They were undeniably high fashion, yet the elephants, giraffes and butterflies were parallel with my own world.
At that point I made the decision to collect Ferragamo ties.
NEW YORK, NY
It wasn't until many years later that I finally did buy a Ferragamo tie. I was at the JFK airport in New York, waiting for my flight to Munich with plenty of time to kill. The Ferragamo corner on Terminal 1 was your regular airport shop, nothing like the luxurious stores in Italy. They only had a handful of ties, but among them was the one - yellow with little blue elephants juggling stars and apples.
Along with my trusty old laptop the tie became a fellow passenger. It was almost as if it would have to have its own passport, but as it didn't, it was traveling in secret. Its life with me began in the same exciting and magical way that drew me to Ferragamo ties that summer in Florence.
I still believe the little elephants slept during the flight.