Last Updated on January 30, 2013
Last weekend an amusing retweet appeared on my Twitter timeline. It said that heels should be either very high or completely flat, implying there's no middle ground. High heels are to be taken seriously!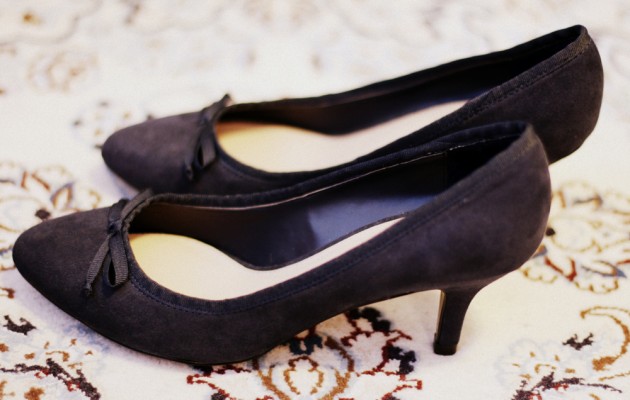 I used to be very adamant about this philosophy too. For me, the "true" high heel began at 10 centimeters (3,9 inches). It was also because the higher the heel, the better your legs will look. I suppose I was/am lucky to never get leg or foot pain wearing high heels. However, sometimes hours after I've already come home and put the shoes in their box, my back would start to hurt.
I didn't give this problem much thought until very recently. As soon as I acknowledged it, though, I decided that my spring and summer are going to be mostly about flat and not-so-high-heeled footwear (apart from the high-heeled shoes I already own that aren't complicated to wear).
The pumps above - bought on sale at Zara with my new shoe philosophy in mind - have a heel of astounding 6 centimeters (2,4 inches). I expect to get a ton of use out of them. The best thing is that they don't scream "I'm a cop-out!" at all. They look lovely and thanks to them I learned that pumps are called court shoes in British English. Now that's fancy.
P.S. Just so you know how serious I am about restraining myself from buying high-heeled shoes: I skipped on these boots today. Heartbreak if there ever was one, but you gotta do what you gotta do.