Last Updated on December 15, 2021
If you took the time machine to any period in our history, you'd discover a wealth of exquisite accessories. Moschino McDonald's handbags, you got nothing on these beauties:
1. Happy pantaloons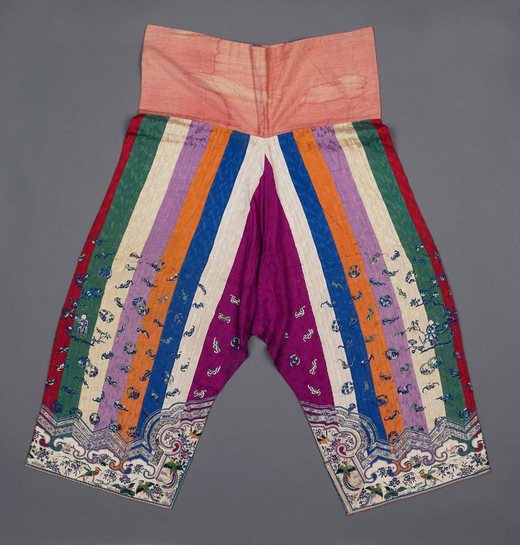 Women's silk damask pantaloons, China, late 19th century (source)
2. Cherry stockings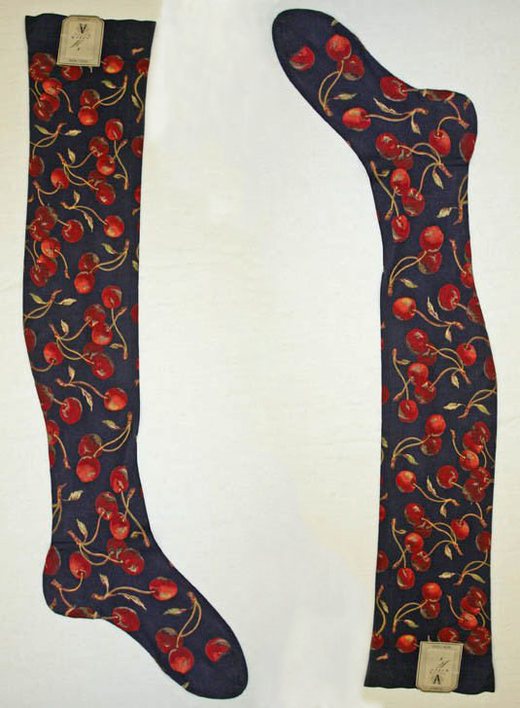 Cotton stockings, France, 1870 (source)
3. Think pink corset
Silk pink corset, France, 1904-05 (source)
4. The Bustle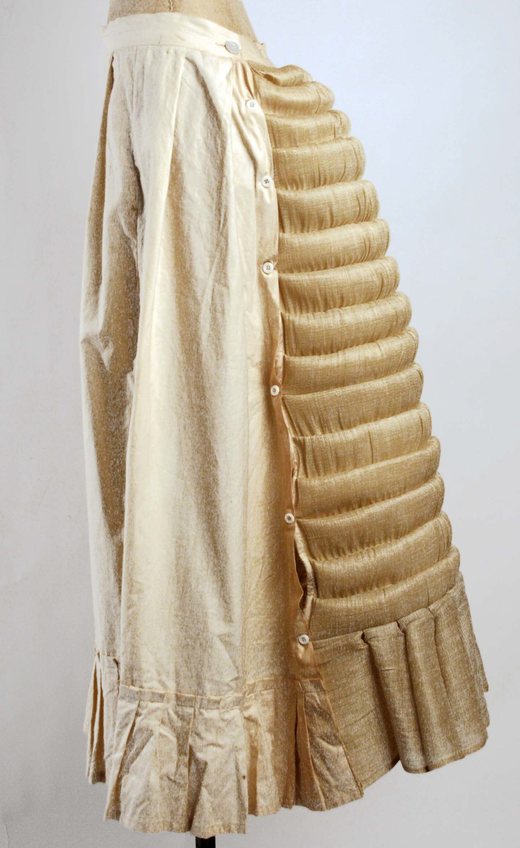 Cotton and horsehair bustle, Austria, 1873 (source)
Note: women wore bustles to expand the fullness of the skirt.
5. Fantastic feather fan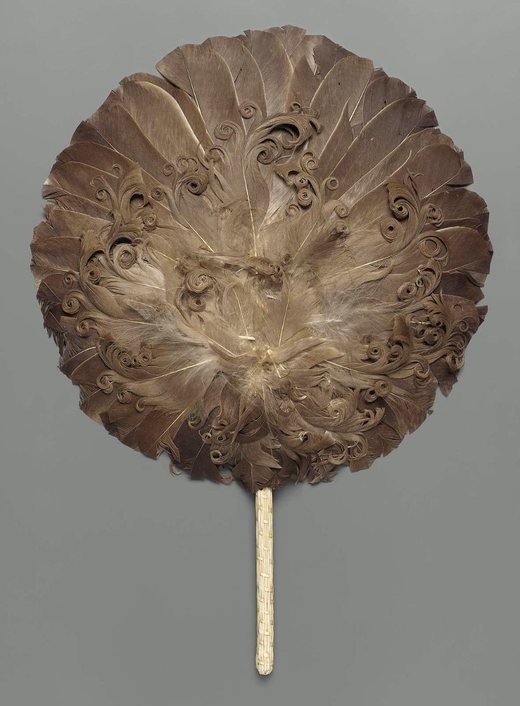 Feather and quill fan, China, first half of 19th century (source)
6. Thumbelina wedding slippers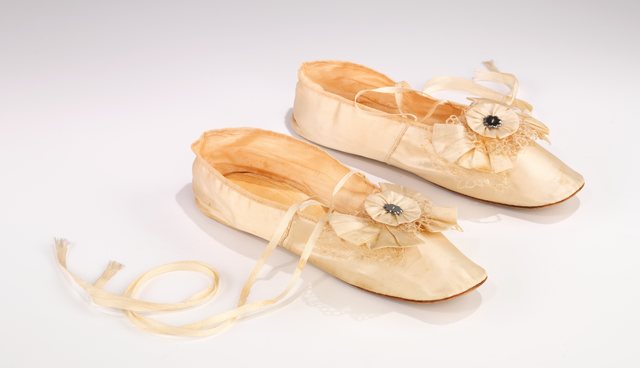 Wedding slippers, France, 1857 (source)
7. Greyhound parasol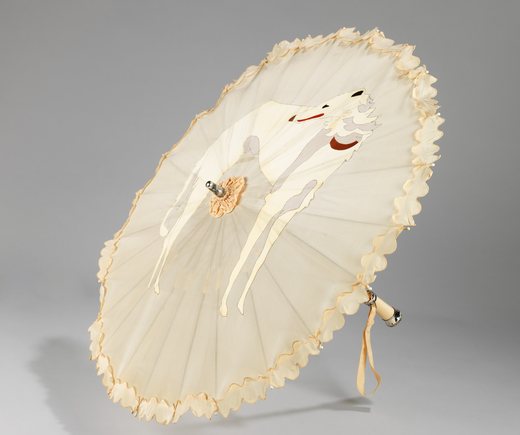 Parasol, Italy, 1915–29 (source)
8. Baby pastel hat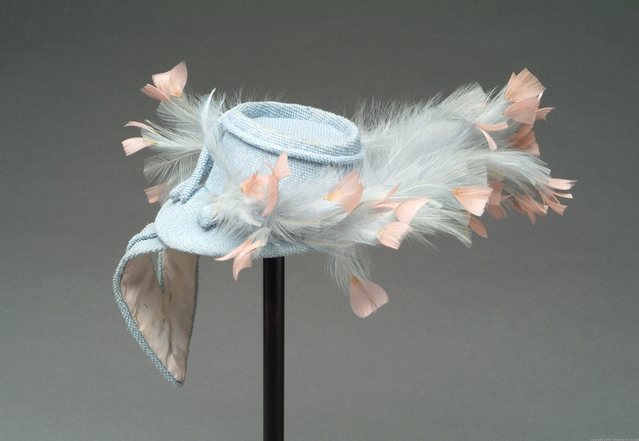 Straw hat with feathers, USA, 1942 (source)
9. Haute couture slippers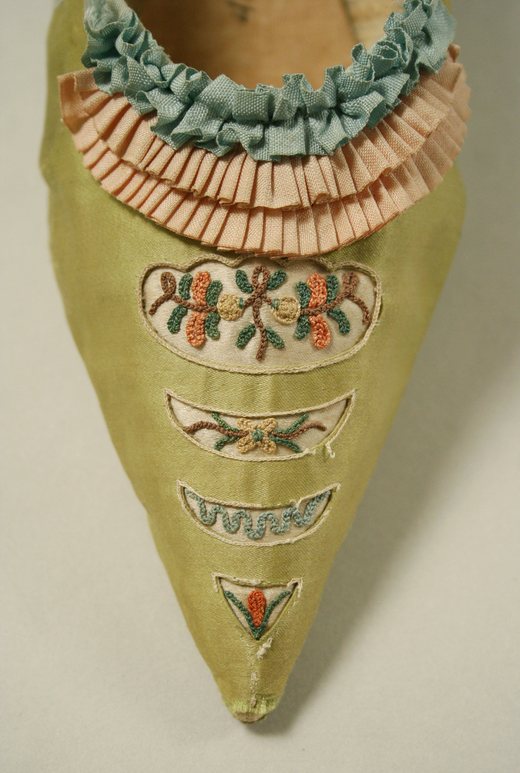 Silk slippers, UK, ca. 1790 (source)
10. St Patrick's Day socks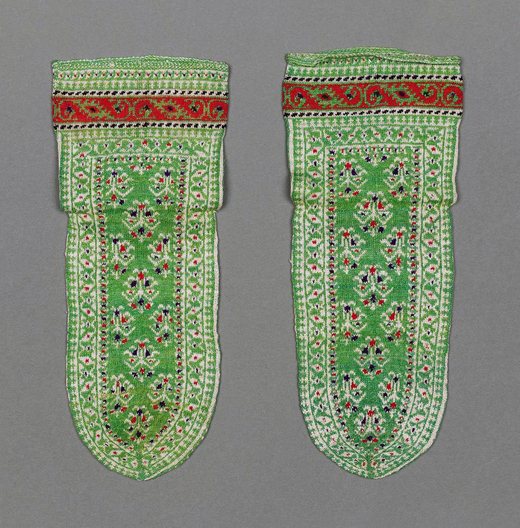 Silk knit socks, India, late 19th or early 20th century (source)
11. Very serious boots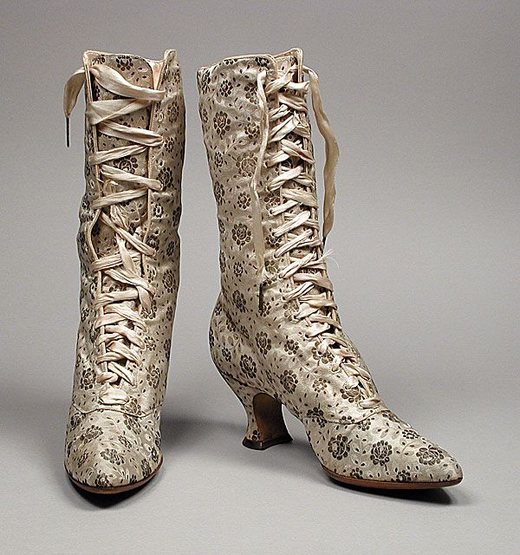 Brocaded silk satin boots, USA, ca. 1889 (source)
12. Mighty mitts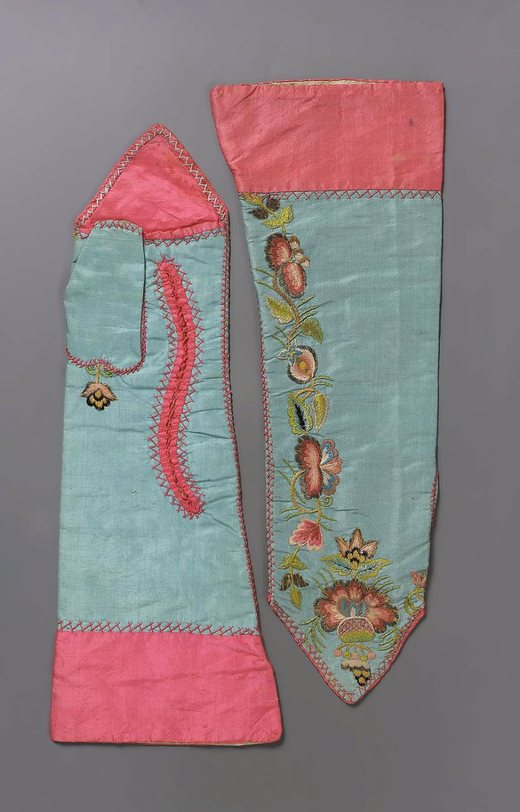 Women's mitts, Italy, 18th century (source)
13. Embroidered handkerchief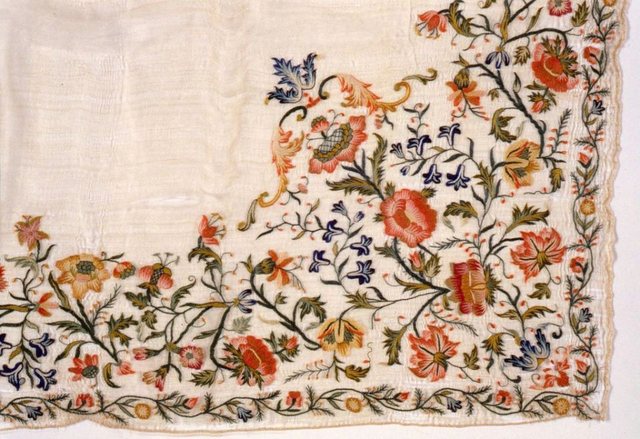 Silk handkerchief, Turkey, early 18th century (source)
14. Fancy-schmancy apron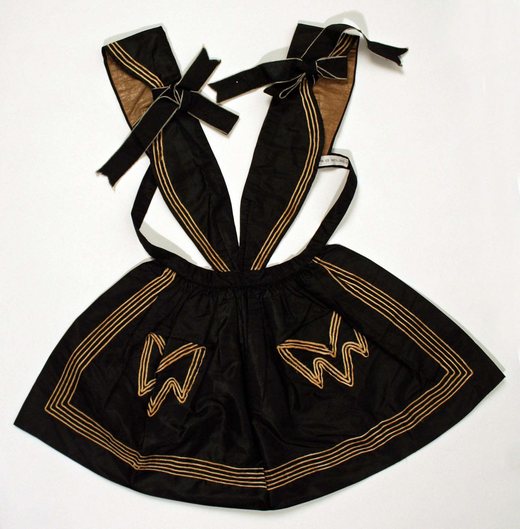 Silk and cotton apron, USA, 1850–60 (source)
15. All grown-up cap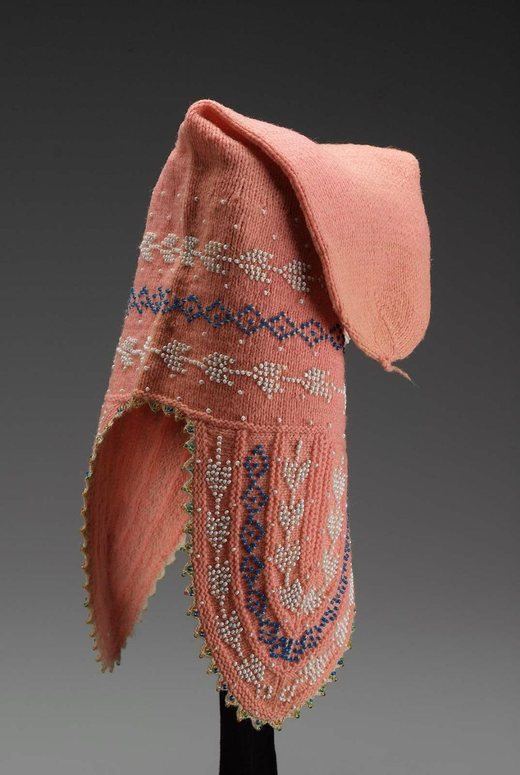 Wool knit cap, Bolivia, late 19th to early 20th century (source)