Last Updated on December 15, 2021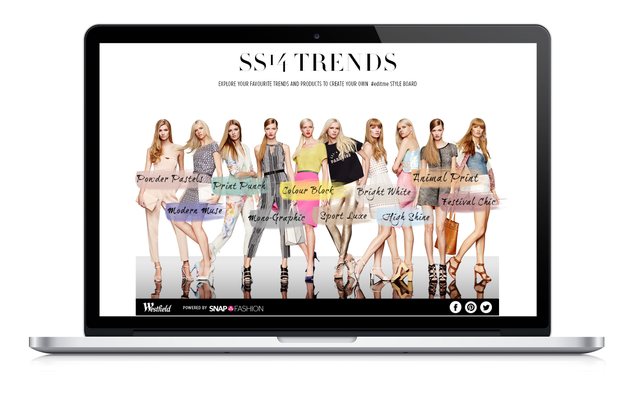 The new #editme app from retail giant Westfield and acclaimed start-up Snap Fashion will take your style dilemmas into its own savvy digital hands.
A kind of Pinterest for shopping fashion, #editme offers two pathways to help you choose what to wear. The first starts by uploading an image of your choice. Using the photo recognition technology powered by Snap Fashion, the app suggests three outfits you might like. Tapping individual items, you'll discover the brand, price and similar products. It also tells you whether the item is available in Westfield Stratford and Westfield London.
Alternatively, you can find something that will make your heart beat faster in a selection of the season's key trends.
The best feature of the app is the "style board", to which you can save your favourite products (I played with it for a good twenty minutes at the press preview, but could continue for hours). You can share your picks with friends on social media or use the board as a handy visual shopping list.
In the style board, #editme will also ingeniously throw in beauty products that match your clothing choices.
The app broadens your sartorial horizons by suggesting trends you wouldn't normally look at. Browsing all the fashion that Westfield offers in one place minimises the need to spend hours on each brand's website.
Myf Ryan, marketing director of Westfield UK and Europe, predicts that #editme will gain 200,000 users this season. They're planning to expand the app to include beauty and menswear in the future.
Ryan has stressed that #editme isn't a transactional app, but a style inspiration hub. The logical conclusion is that the app aims to entice people to come and spend money in Westfield. While technology revolutionises the way we shop, bricks-and-mortar retailers are finding innovative ways to harness its power.
#editme launches on Wednesday, March 26. Available on desktop, tablets and mobile devices.
http://www.westfieldeditme.com