Last Updated on December 15, 2021
Tucked in a corner in the basement of the gargantuan Museum of London, the Made in London: Jewellery Now exhibition presents creations by seven London-based indie jewellery designers: Jordan Askill, Husam el Odeh, Noemi Klein, Imogen Belfield, Duffy, Rachel Boston and Frances Wadsworth-Jones.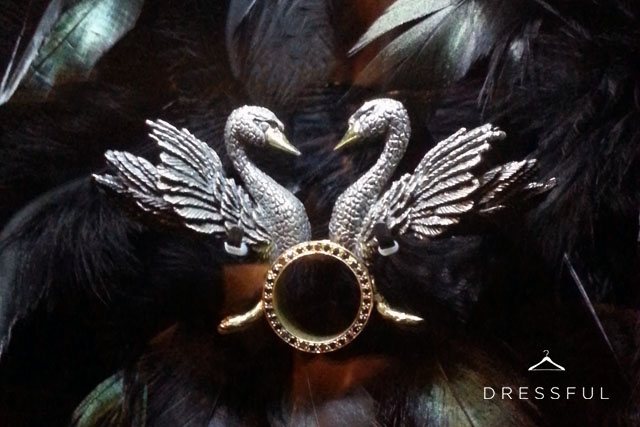 Ring by Duffy
The exhibition explores two major themes, nature and everyday objects, in installations ranging from humorous (Frances Wadsworth-Jones' pigeon excrement brooch) to macabre (Duffy's skull rings). The jewellery is conceptual rather than ornamental, yet most pieces retain wearability.
"In the 21st century, it is not enough for a jewellery designer to create beautiful pieces. Designers have to create a unique identity and aesthetic," read the exhibition notes.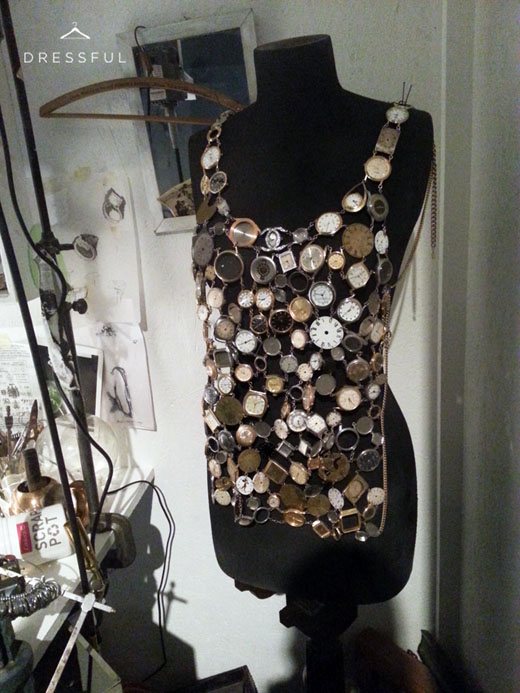 Husam el Odeh's vintage watch necklace
A boxed recreation of Husam el Odeh's studio space demonstrates how objects found in the street are transformed into jewellery pieces, such as a wreath made of twisted spoons and forks. Only when you look through the side window will you see that the innocuous coffee cup bears an illustration of Mr Grumpy. Do the pains of the artist's creative process overweight the gains?
The exhibition was co-curated by Agata Belcen, fashion editor at AnOther magazine, known for her avant-garde approach to styling.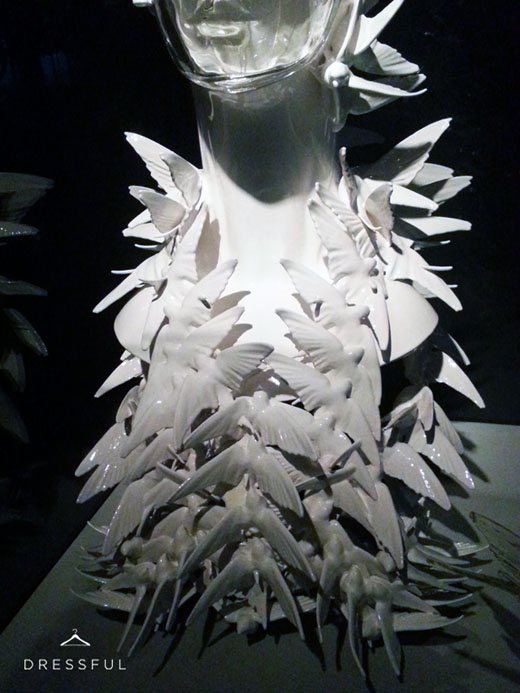 Jordan Askill necklace and headpiece
Anywhere else, this exhibition would merit a tiny show space in an artsy neighbourhood, not a major institution like the Museum of London. It's wonderful that London and its Museum recognise and value the smaller stories of this city that, collectively, make it a globally acclaimed melting pot of creativity.