Last Updated on July 19, 2022

Breaking news
Cathy Horyn, one of the most respected fashion critics in the world, has retired from The New York Times. Fashion critics are such rare species in this air-and-ass-kissing (but also beautiful) industry that her resignation will leave an aching void in RSS feeds worldwide. Horyn's successor has yet to be appointed; I'm rooting for the brilliant Robin Givhan (formerly of The Washington Post), the only journalist to have won a Pulitzer Prize for fashion criticism.
*
At New York Fashion Week, designers such as Diane von Furstenberg and Michael Kors are deserting the official venue, Lincoln Center, to host their runway shows elsewhere. Similarly, mid-tier designers have begun showing outside of the official fashion week schedule when buyers and press have more time to attend. Conclusion: New York Fashion Week has overgrown itself. Will making it exclusive to fashion insiders (i.e. not fashion bloggers) remedy the chaos?
*
Barneys New York has introduced a Spring catalogue featuring 17 transgender models shot by photographer Bruce Weber. While this bid to increase transgender visibility is commendable, I believe we can speak of true inclusion only when members of underrepresented groups are featured alongside members of majority groups, not isolated.
Good reads
Why The Feminist in Me Loves Comme Des Garçons
Visual feast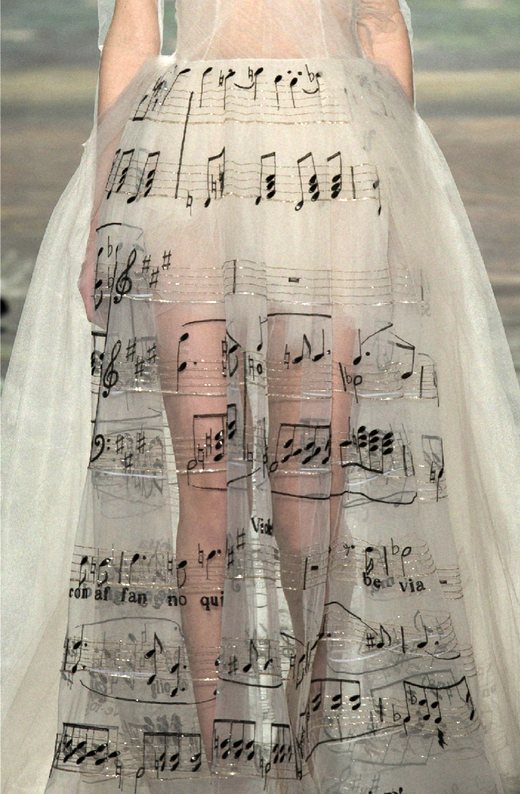 Valentino haute couture Spring 2014