Last Updated on February 10, 2013
Yesterday I attended the opening of the Between Sense & Sanity exhibition by Young@Squat. Young@Squat is a collective of young Slovenian fashion designers (Ivan Rocco, Petja Zorec, Špela Hvale, Peter Movrin, Anđela Lukanović, Ana Jelinič, Nena Florjančič, Katja Magister, Sanija Reja, Dajana Ljubičić, Nina Tomažin and photographer Peter Giodani). This is the first time they're showing in London. With fashion week fast approaching, Young@Squat couldn't wish for better timing.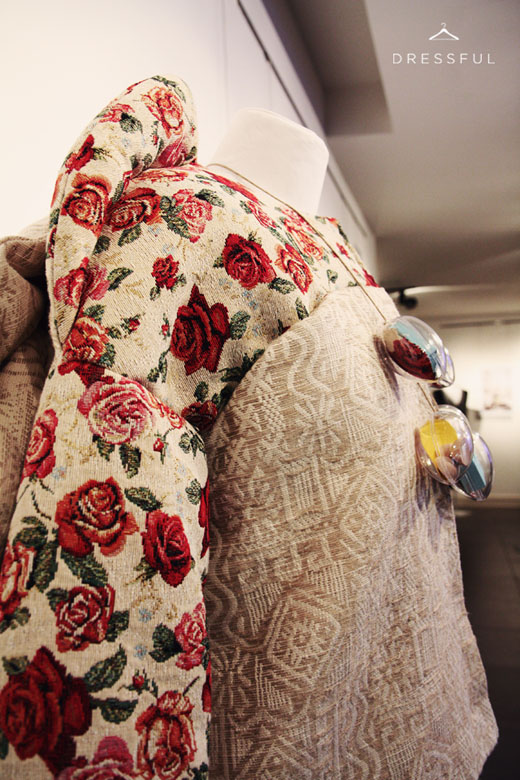 We saw a heavy, red rose-strewn fabric you might find on a very old and kitschy sofa transformed into something avantgarde ...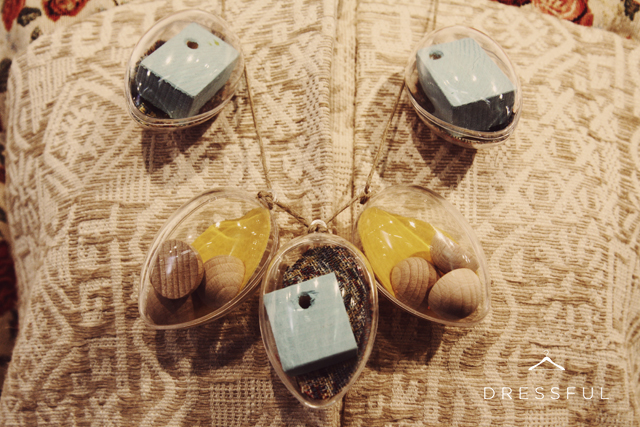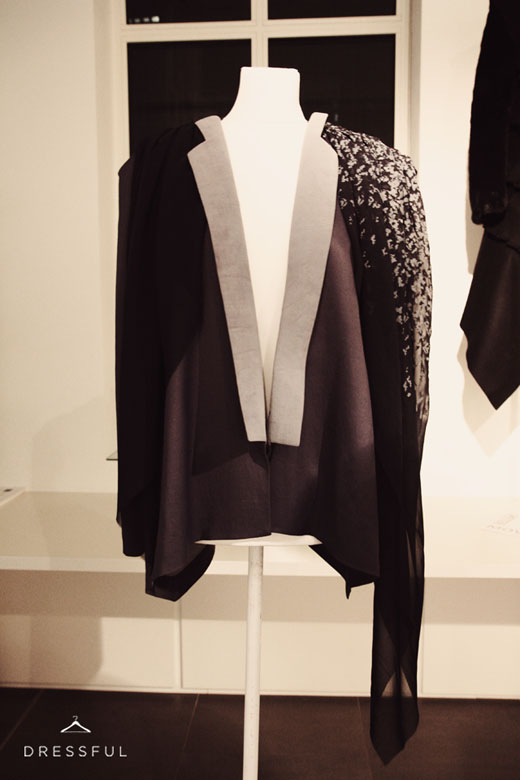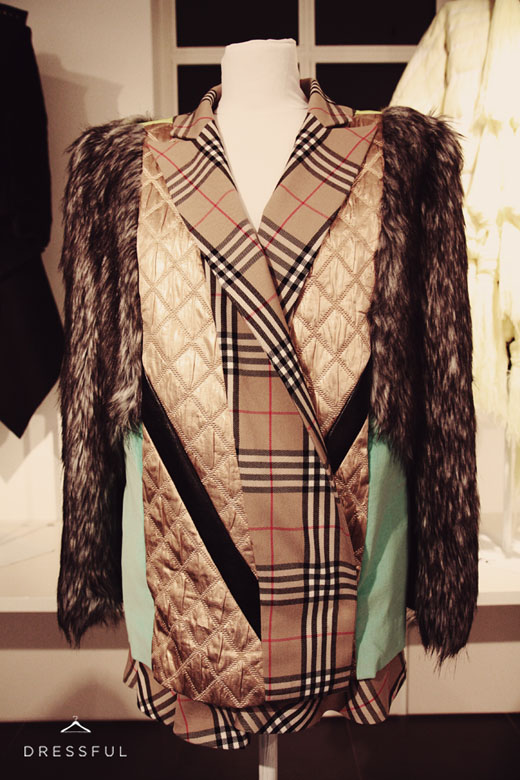 I found Ivan Rocco's jacket particularly relevant in context of Burberry's image crisis in the past, and how their legendary check is perceived today. A few years ago, Burberry suffered because some British public figures with less than stellar reputation and bad style were often seen in public decked in Burberry check from head to toe. Around the same time, football fans started waving Burberry scarves during matches, another thing Burberry didn't want to be associated with. They then brought in photographer Mario Testino, who reestablished Burberry as a high-end luxury brand. Ivan Rocco (intentionally or not) translated this story into a garment with clashing green, gold quilted fabric, fur, and Burberry's Nova check. The result of mixing high and low culture is a really cool jacket.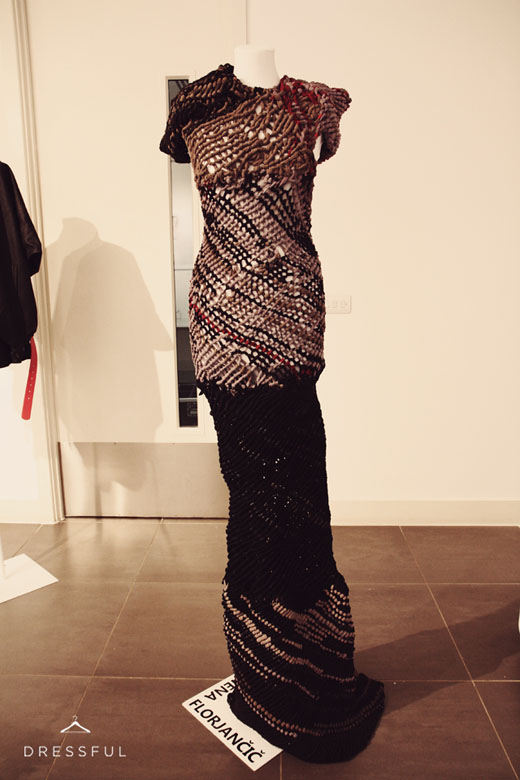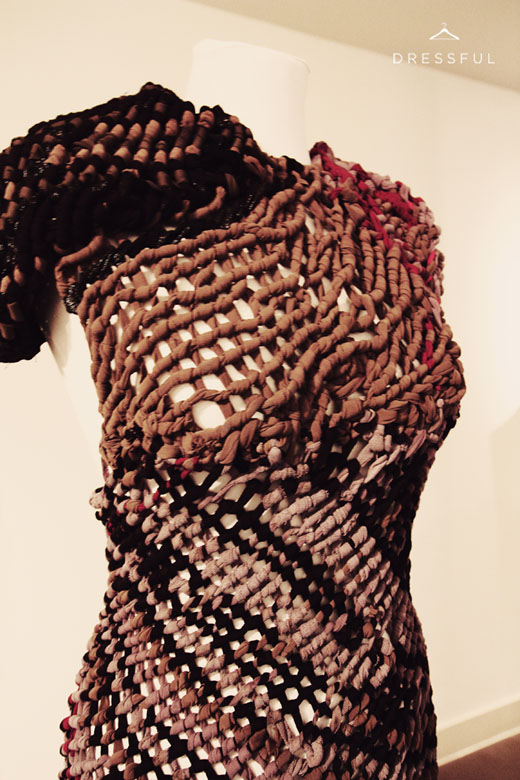 Nena Florjančič has been receiving lots of praise for this technique.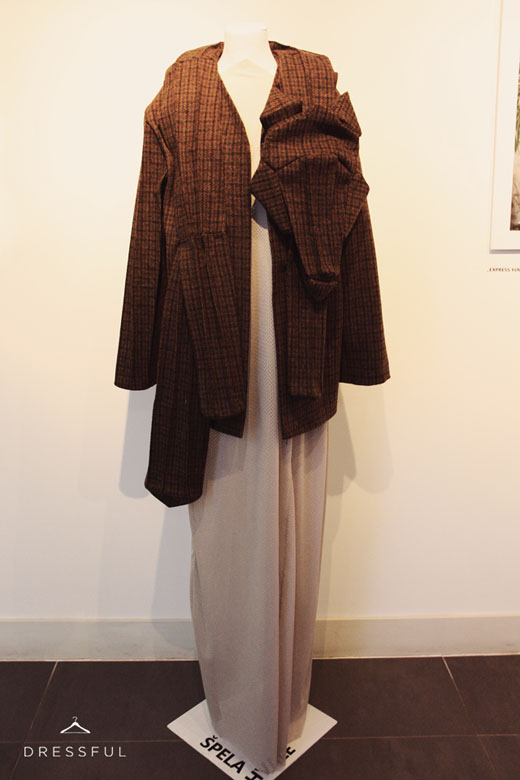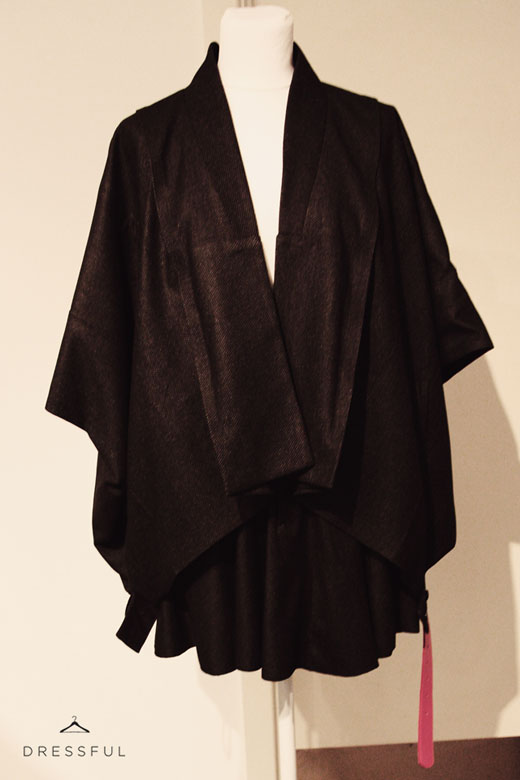 The back side of Katja Magister's dress is even more interesting, but I couldn't get a photo because the space between the dress and the wall is tiny.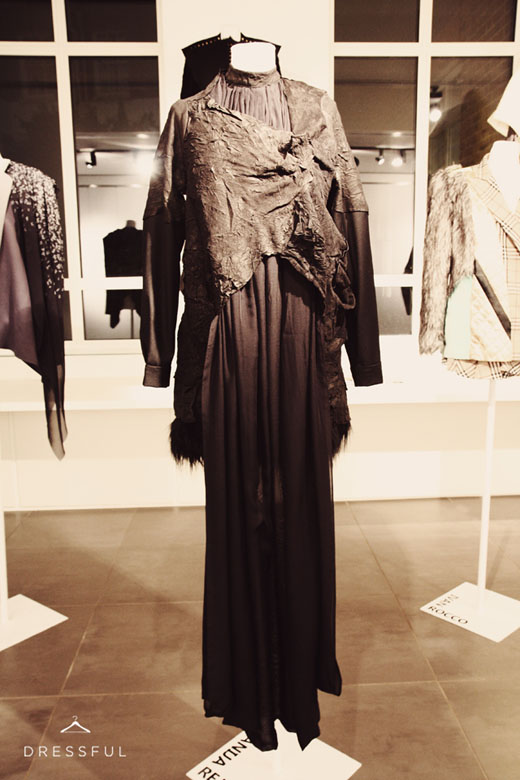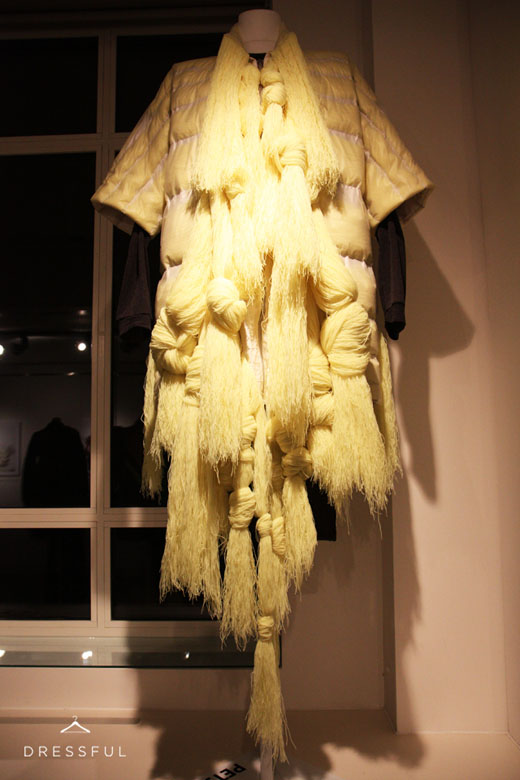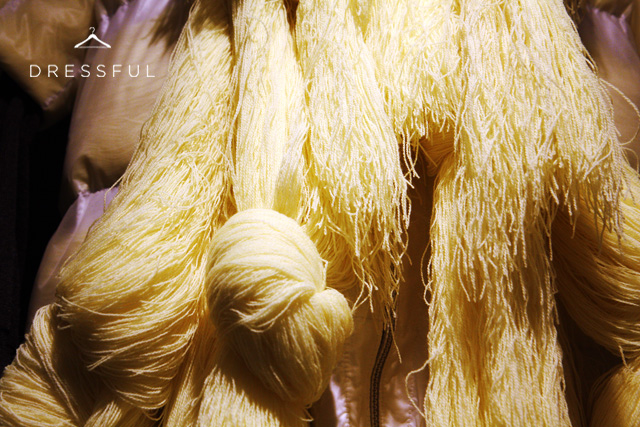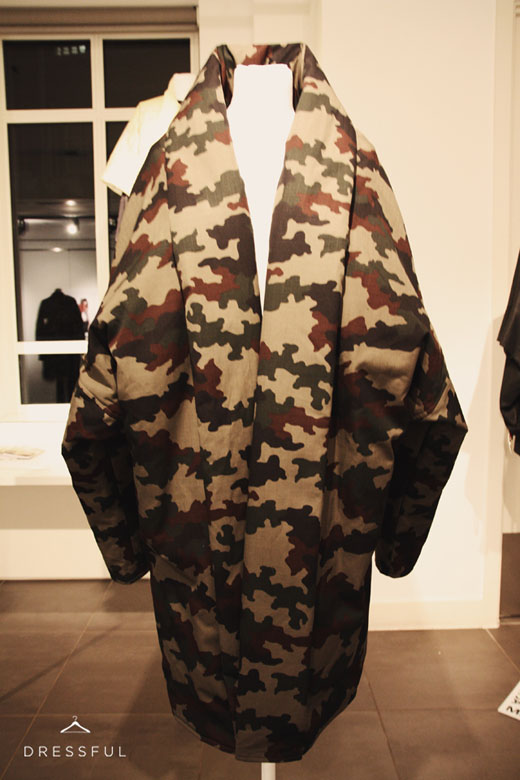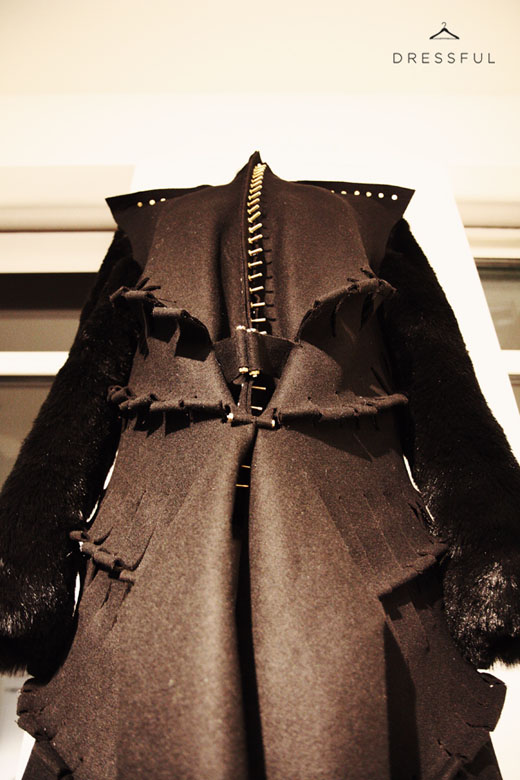 Peter Movrin's coat made me think 'female Darth Vader'.
In the time when creativity and originality are often subordinate to safe design that sells, it was refreshing to see clothes that weren't made under commercial pressure. I'm happy that some of the most talented young fashion designers I know come from my home country – a sign that something is happening after all. May Young@Squat continue their beautiful tale of fashion as art in the future with lots of international success.
You can see the exhibition until February 19 at The Embassy of Slovenia, 10 Little College Street, London SW1P 3SH. After that, it'll travel to Dublin and Wales.