Last Updated on November 2, 2012
As I stepped into the lobby of the Westbury Hotel that hosted MLPR's Spring/Summer 2013 press day, the scene reminded me of New York Fashion Week's off-schedule presentations in spacious penthouses and rooftops of Manhattan hotels. Verdict: luxury hotels and fashion go hand in hand in all fashion capitals.
At press days, PR agencies and brands showcase their forthcoming collections to the press media. Here are my favorites from today:
Tatty Devine
Tatty Devine is a big name on the London fashion scene, so I was excited to finally see their pieces in life. The giant "Now What" ring (it could as well function as a pocket mirror) is a part of the collection they designed for Louise Gray's Spring/Summer 2013 show at London Fashion Week. Their perspex pieces are the most ostentatious and over the top I've seen, but not kitschy in a bad way.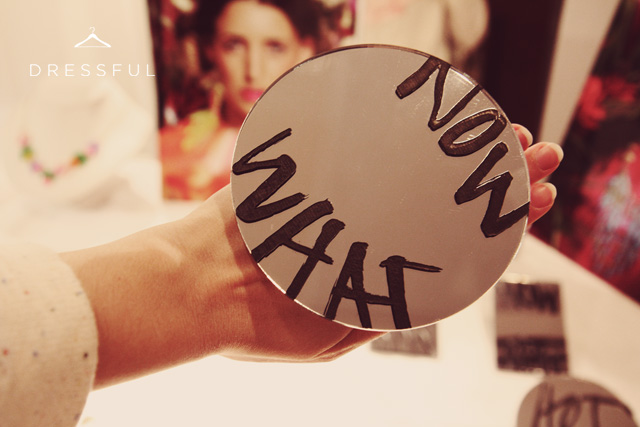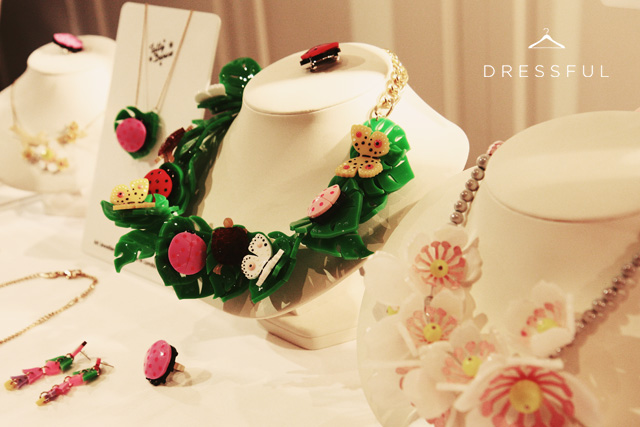 Emmy Shoes
Emmy is a London-based brand most known for bespoke bridal shoes and accessories (they also do a regular shoe line). I couldn't resist taking a picture of this gorgeous setup.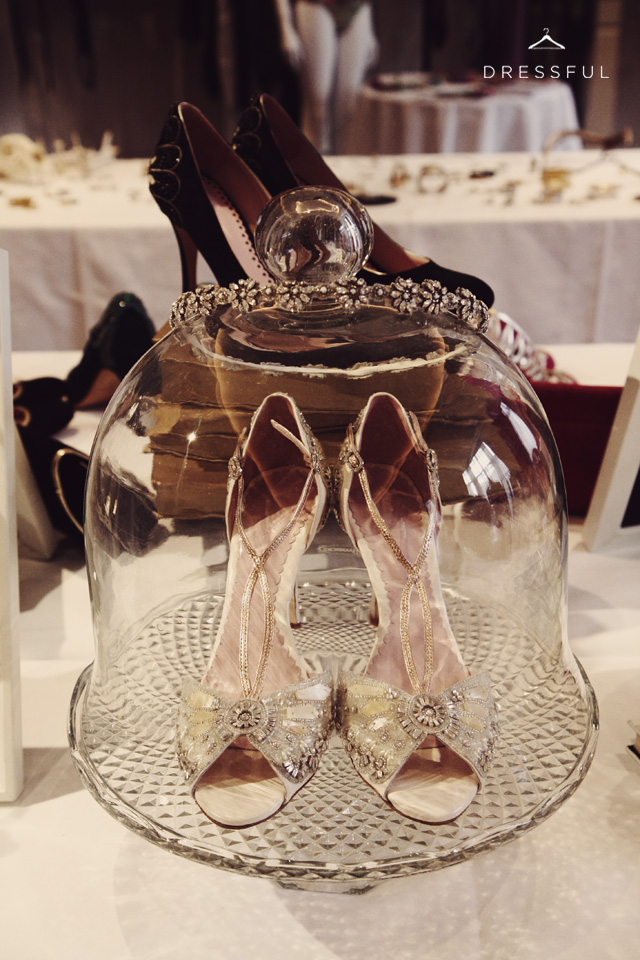 Ross X Bute
Ross X Bute may use the same tweed as Chanel, but I do hope that fabulous flamingo print is exclusive to them. Their Spring/Summer 2013 collection contrasts "grown-up" tweed suits with leisurely silk pants in pastel colors and white airy blouses.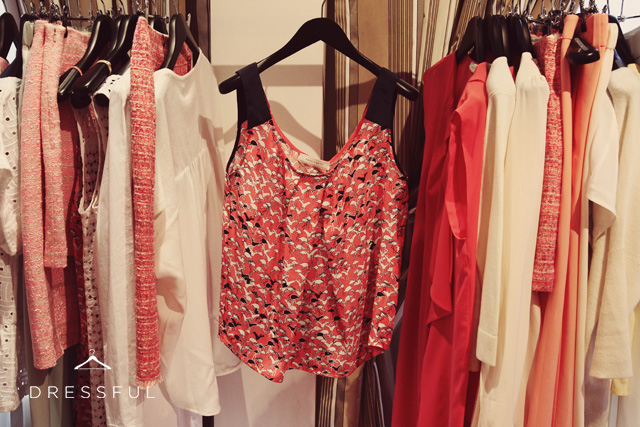 Wilbur & Gussie
Albeit simple in shape, these clutch bags attract attention for the rhinestone-encrusted animals adorning the clasps. Fun fact: Wilbur & Gussie designers name every clutch after one of their pets.