Last Updated on June 2, 2012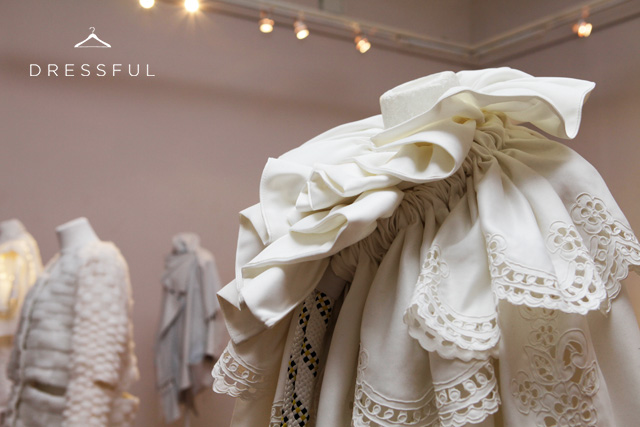 JSP
Before coming to Maribor for Projekt Radar I was thinking that the conceptual exhibition, showcasing looks by 22 Slovenian designers (all in white), would definitely be more art than fashion. The uniformity of white and absence of trends allow you to focus on shapes and ideas; it has never been easier for me to discern clever, inspired design from cliché tactics.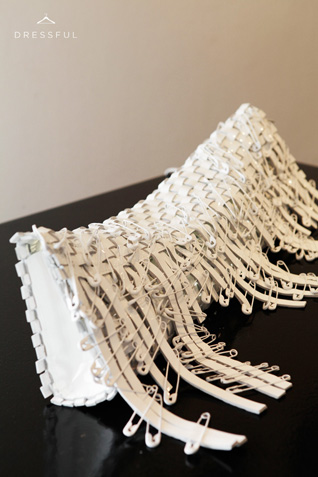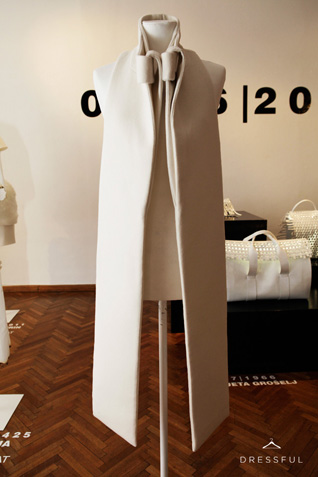 Marjeta Grošelj // Nataša Hrupič
Marjeta Grošelj designed a series of handbags slash light sculptures. I immediately thought these handbags would be a very fashionable replacement for bedside lamps (you can turn the bulbs inside the bags on and off).
Though 22 designers inevitably translates to 22 unique poetics, Nataša Hrupič's dress stood out a little more than the rest -- several people told me this was the dress they had fixated on upon entering the gallery space. The clean lines remind me of Margiela's lab coats, yet this dress is much softer.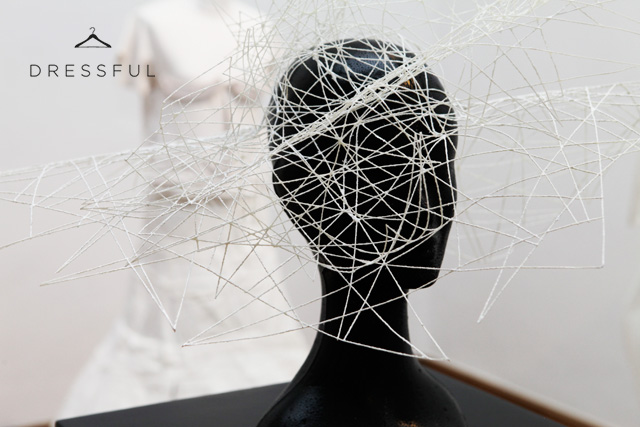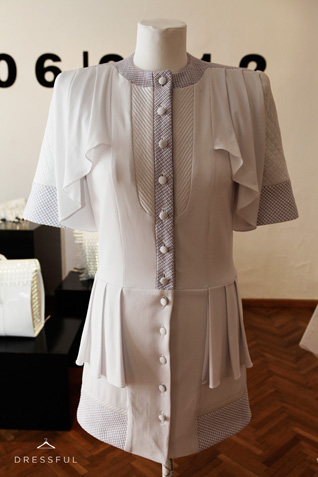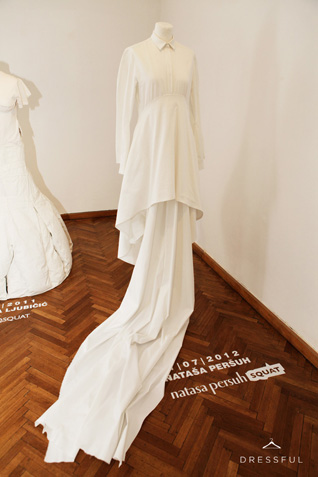 Ana Lazovski // Maria Moderna, Nataša Peršuh
The dress by Maria Moderna emanates retro properness and grace. Based on geometric deconstruction, it's an example of inspiration taking on a life of its own and producing unexpected connections. Nataša Peršuh put a veil in the front of the dress; I longed to see the dress on a walking model, breathing life into a seemingly unwearable garment.