Last Updated on February 18, 2012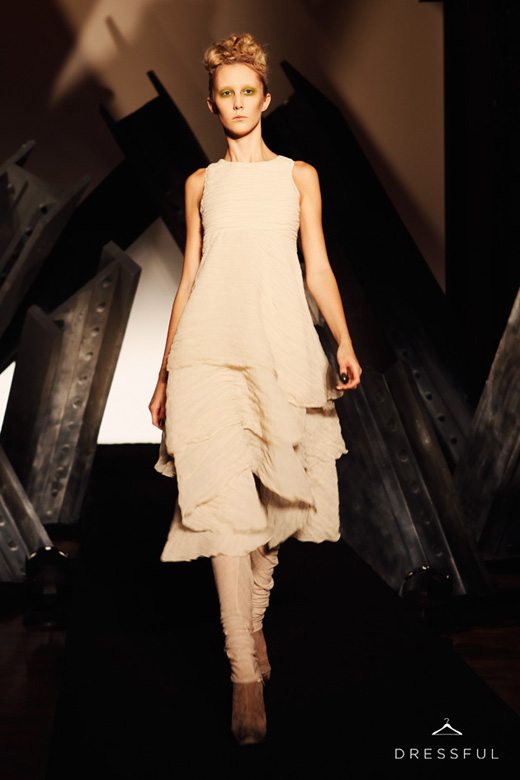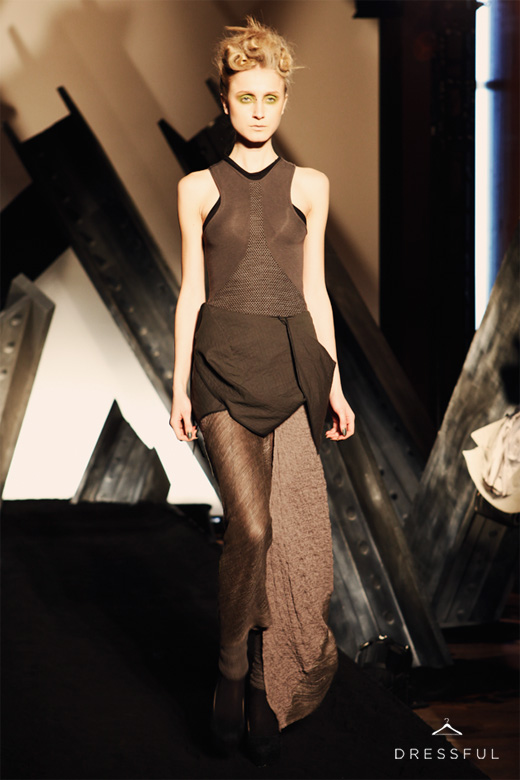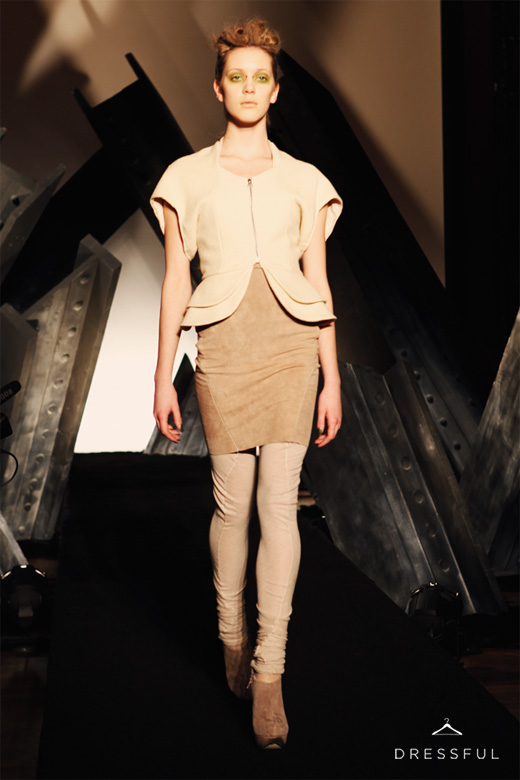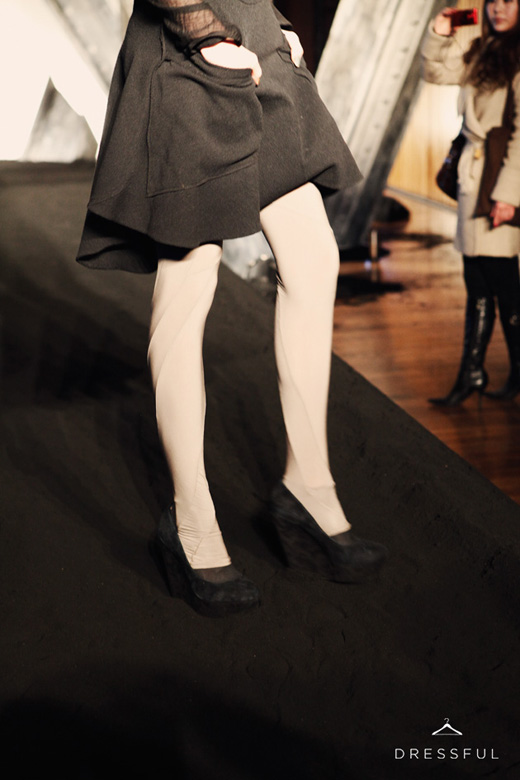 Katie Gallagher's Fall 2012 presentation at The Standard confirmed not only her talent, but also that she needs to show at a bigger venue - although young, Gallagher is so renowned that masses of people came to her presentation today, resulting in an average 30-minute wait in queue for the elevator (the glamour of fashion week!).
Gallagher titled her Fall 2012 collection "Silent Soil". She used greens, greys, cream white and black, as well as many different textures. All of this is reminiscent of nature and especially the forest, one of the inspirations behind the garments. There were too many people to experience the collection properly when I arrived, so I stayed until there were just a few of us in the room. The models, who had previously stood together in one big group, strutted down the small runway individually while the music became less aggressive. I then realized the point of the deeply intimate collection is not so much its inspirations, but its ability to convey moods in an ethereal way. Katie Gallagher's Fall 2012 collection is a forest on a higher level of consciousness.