Last Updated on February 18, 2012
Due to time constraints I haven't had the chance to update you on my New York Fashion Week preparations, but I am in New York now and all is well. I got many invitations this season - around 27, and they're still coming in. I'm planning to attend ~23 shows and presentations, depending on how many the time will allow. In cases of schedule overlaps I'm putting first the brands that already invited me to their shows last season.
Due to the fact that I'll be attending least 3 events every day, I will have considerably less time to process photos and thoughts, so the upcoming reviews will probably be shorter than usual.
Today was the first day of fashion week. I attended the Nicholas K show at Lincoln Center and Katie Gallagher's presentation at The Standard.
***
Nicholas K Fall 2012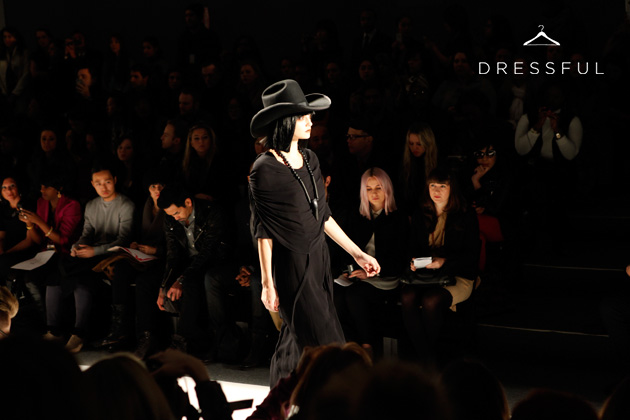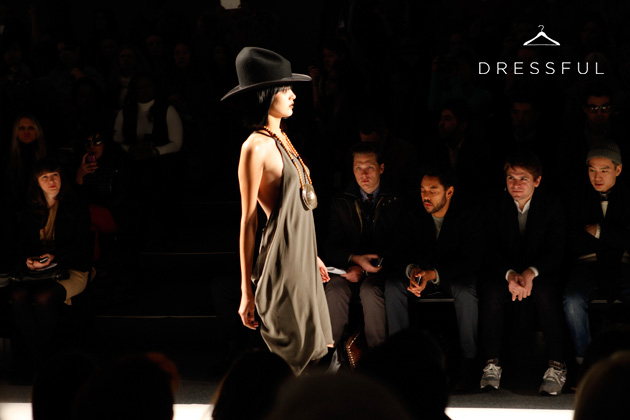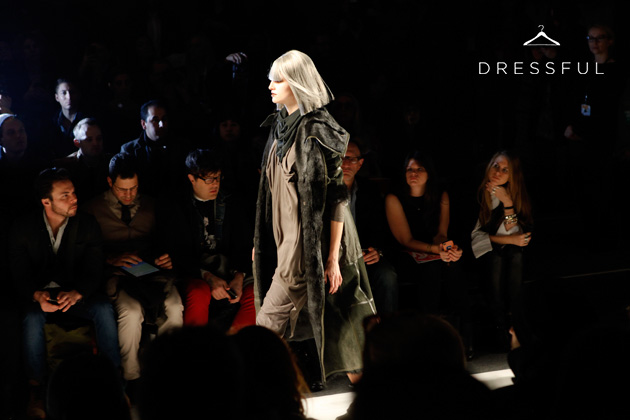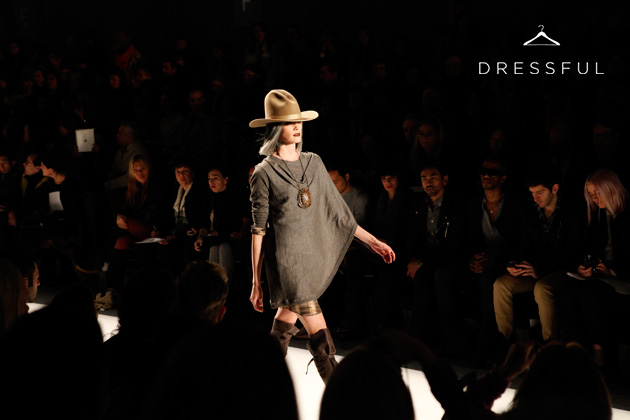 The cowboy-inspired Nicholas K Fall 2012 collection by designers Nicholas and Christopher Kunz officially opened New York Fashion Week this morning, accompanied by Nancy Sinatra's "Bang Bang". I didn't get into Nicholas K last season, so I was excited about this show though it meant a 7AM wake-up call spiced up by extensive jet-lag.
Most looks consisted of heavy layers and neutral colors. There were oversized garments, such as long patchwork coats and fur-trimmed jackets, creating unusually structured silhouettes underneath which female models donned flimsy tops and dresses. Fringe, one of the biggest trends of the past two seasons, was prominent. It is apparently not going anywhere; have you noticed that recent trends have very long expiration dates (apart from fringe, I noticed today that a great number of girls at NYFW are still wearing Jeffrey Campbell Litas)? Is this a consequence of the fact that we can't afford to buy new clothes all the time? Whether you like fringe or not, in this collection at least it plays into the cowboy concept.
Models wore cowboy hats, wedges and over-the-knee boots. An accessory they used for several looks was a natural-size tortoise shell pendant necklace by Matthew Swope. I loved the designers' rendition of a fanny pack, though I don't know whether they intended it to be humorous: it's basically a double fanny pack worn on the back. Cowboys are way too badass to wear regular fanny packs anyway.