Last Updated on January 30, 2013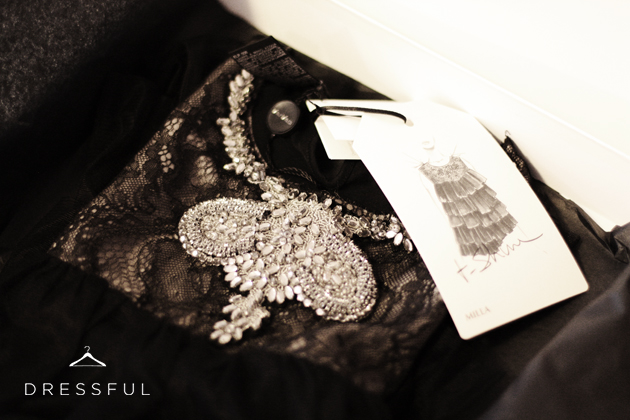 The majority of my wardrobe consists of beautiful, intricate pieces like this black mesh and tulle Max Mara top, not meant to be wasted for quotidian affairs. In theory, their elegance could transform the affairs into fairy tales. In practice, I need a prescription for [sartorial] apathy. I'm not bothered by my wardrobe's overall lack of practicality; I prefer my clothes to be a reflection of my inner world, though it continuously fails to overlap with the outer world. Is it that my wardrobe doesn't suit my life or my life doesn't suit my wardrobe?
Gorizia, December 8, 2011. The sales assistant undressed the mannequin in the window so I could try on the top; it was the last one. I usually don't have any make-up on for shopping; a coincidence that proves beneficial when deciding whether I want something or not. I'm only interested in clothes that make me look better than I had looked before I tried them on. The garment itself has to have that power, not make-up or accessories.
After I had changed into the top, I saw my otherwise tired face in the mirror looking fresh and radiant. The light bouncing off the sewn-on necklace illuminated my skin. A mesmerized sigh that made the sales assistants smile sealed the deal.
-- Invite me somewhere secret and glamorous
so I can debut the top before fashion weeks.
We can not wait this time. --