Last Updated on February 5, 2015
H&M has announced a new designer collaboration with Marni. The spring collection designed by Marni's creative director Consuelo Castiglioni will be released in 260 stores worldwide and online. It will include womenswear, menswear and accessories with focus on the Italian label's signature prints and patterns. The Marni for H&M release date is March 8, 2012.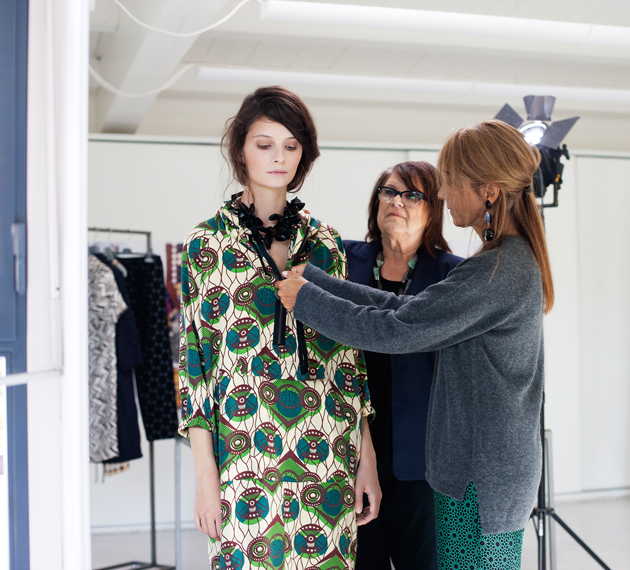 Just a few days ago I was talking to a friend about how the Versace for H&M collection was already passé due to the H&M collaboration process unraveling insanely quickly – much to my chagrin as I found the collaboration to be spot-on – so the timing of this announcement amuses me greatly.
The biggest hype surrounding H&M collaborations takes place a month before the collection is released and on the day of the release. It seems to me that collaboration pieces aren't nearly as interesting afterwards because the real challenge for fashionistas is to snatch them up (and be photographed wearing them) before the official release, made possible by early press launches, lending, clothes "incidentally" disappearing from showrooms etc. Hence the immediate need for a new hot designer collaboration to obsess over.
Additionally, Donatella Versace has also designed a spring collection for H&M. This second Versace for H&M collaboration will be released on January 19, 2012. I'm wondering which collection will get more attention; between the two, the label with more street cred is undoubtedly Versace, especially after the H&M collaboration made it even more famous.
Leaving Versace and Marni aside, as I tweeted earlier today, what I really want to see is a (possibly blasphemous) collaboration between H&M and Hermès. A girl can dream, right?